News
---
Custom Connections Deliver Heavy Systems Safely, Timely, and Cost Effectively
Posted: 01/12/2021
The critical elements of any petrochemical operation include heavy and large components that range from cold boxes and pipe rack modules to reactors. Moving these systems from fabricator to plant and setting in place, particularly into tight spaces, requires considerable logistical planning and specialized equipment.

Deep South put its transportation expertise to work for a heavy industrial project in the Southwest that required Deep South to direct discharge from ship's gear to barge, haul, then set a cold box, depropanizer and six modules.
Transport Techniques
One of the challenging transport components was moving the 448,000-pound cold box from New Iberia, LA to Baytown, TX.
Deep South crews moved this massive cold box (measuring 84' x 24' x 25') from the fabricator's facility to a nearby port using a double-wide, 16-axle-line Scheuerle SPMT, staging cans and mats for barge shipment. Crews met the barge in Cedar Bayou, TX and loaded the cold box onto another double-wide, 16-axle-line Scheuerle SPMT.
The cold box was then prepped for over-the-road transport using an 18-foot-wide, 12-line Dual Lane Goldhofer. Deep South's specialized Dual Lane allowed crossing over Interstate-10 via an overpass, which saved the customer money and time. Obstructions along surface roads required in-depth coordination with the Texas DOT, rail authorities and utilities in order to remove/reset communication wires, utility poles, railroad arms and streetlights.
Once onsite, Deep South used a 660-ton Terex-Demag CC-2800-1 (main 400 kips/aux 960 kips) with a 500-ton Liebherr LTM 1400-7.1 tail crane.
The 492,500-pound depropanizer required similar logistics preparation. This 212' long x 15' diameter vessel was loaded at the fabrication shop in Cypress, TX, using a 500-ton gantry onto two 8-axle-line Dual Lane Goldhofers in a bolster configuration along with two prime movers. The depropanizer was transported 300 miles over the road to the client's plant. The transport of the depropanizer was estimated to take four days; Deep South made the move in three.
Modular Move
Along with the depropanizer and cold box, Deep South was tasked to move six modules:
Module A (110' x 32' x 38') - 498,690 pounds
Module B (81' x 32' x 38') - 436,850 pounds
Module C (45' x 32' x 38') - 225,000 pounds
Module D (75' x 32' x 38') - 348,000 pounds
Module E (116' x 32' x 38') - 512,900 pounds
Module F (45' x 32' x 38') - 224,986 pounds
The modules were built in Korea and were shipped to the port of Houston, TX. Deep South received the cargo direct discharge to three separate barges and engineered, secured and coordinated with the port and barging company for flawless operation.
Once the barge arrived at Cedar Bayou, Deep South crews used a 24-line double-wide Scheuerle SPMT and a 30-axle-line double-wide Scheuerle SPMT to move four of the modules, and another 30 axle-line double-wide SPMT to transport the modules to the plant 8.5 miles away to a staging area in Mont Belvieu, TX.

The entire transport was planned and orchestrated by Deep South with all public and private entities including the Texas DOT. With help from a dozen Harris County police officers as well as a third party to manage barricades, crews began moving the modules at 10pm at night along local roads and state highways. The entire moved required 12 bucket trucks provided by a third-party contractor and four Comcast trucks to remove and reset traffic lights, communication wires and utilities.
Crews moved two modules per weekend within a total time of 13 hours per module. At the staging area, crews had already prepared the designated lay down yard with laminated mats and the 1,500-ton VersaCrane TC-24000 in Configuration 6.
Of note, these are the largest modules ever transported to Mont Belvieu.
Framed & Set
Along with the TC-24000, crews needed to find a way to lift the modules without tail rigging, which would have interfered with the existing platforms.
Deep South designed and fabricated a specialized tailing frame to eliminate the use of tail rigging. The base was made large enough to bolt onto the base of the modules. Great communication between the transport crew and our operators of TC-24000 allowed this tailing process to work flawlessly.
Deep South then used the TC-24000 crane with the custom bases to lift each module until they were upright. Deep South lifted six modules in 8 days.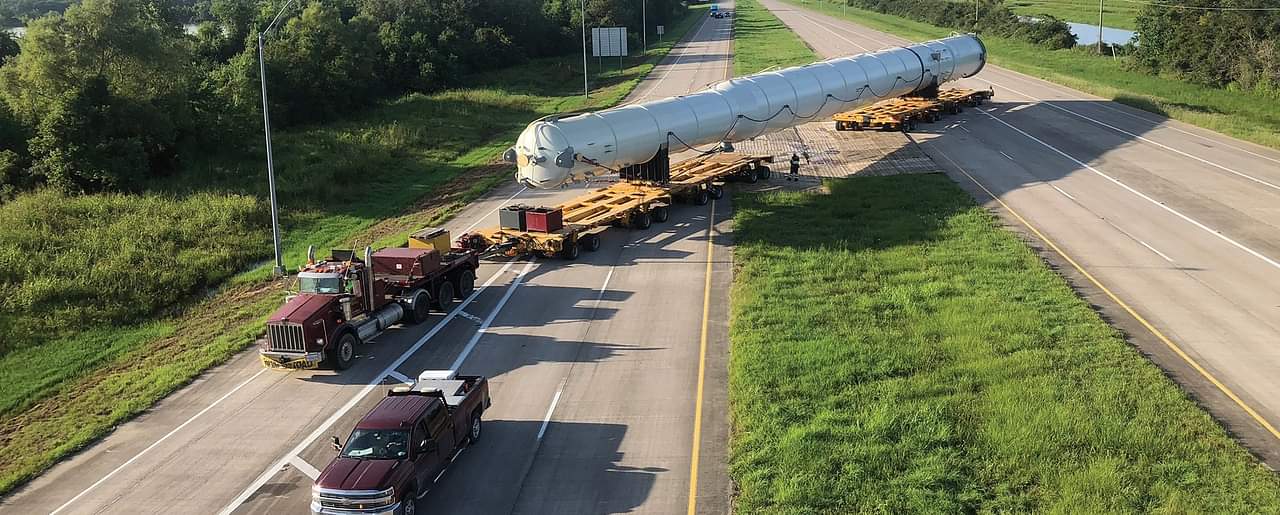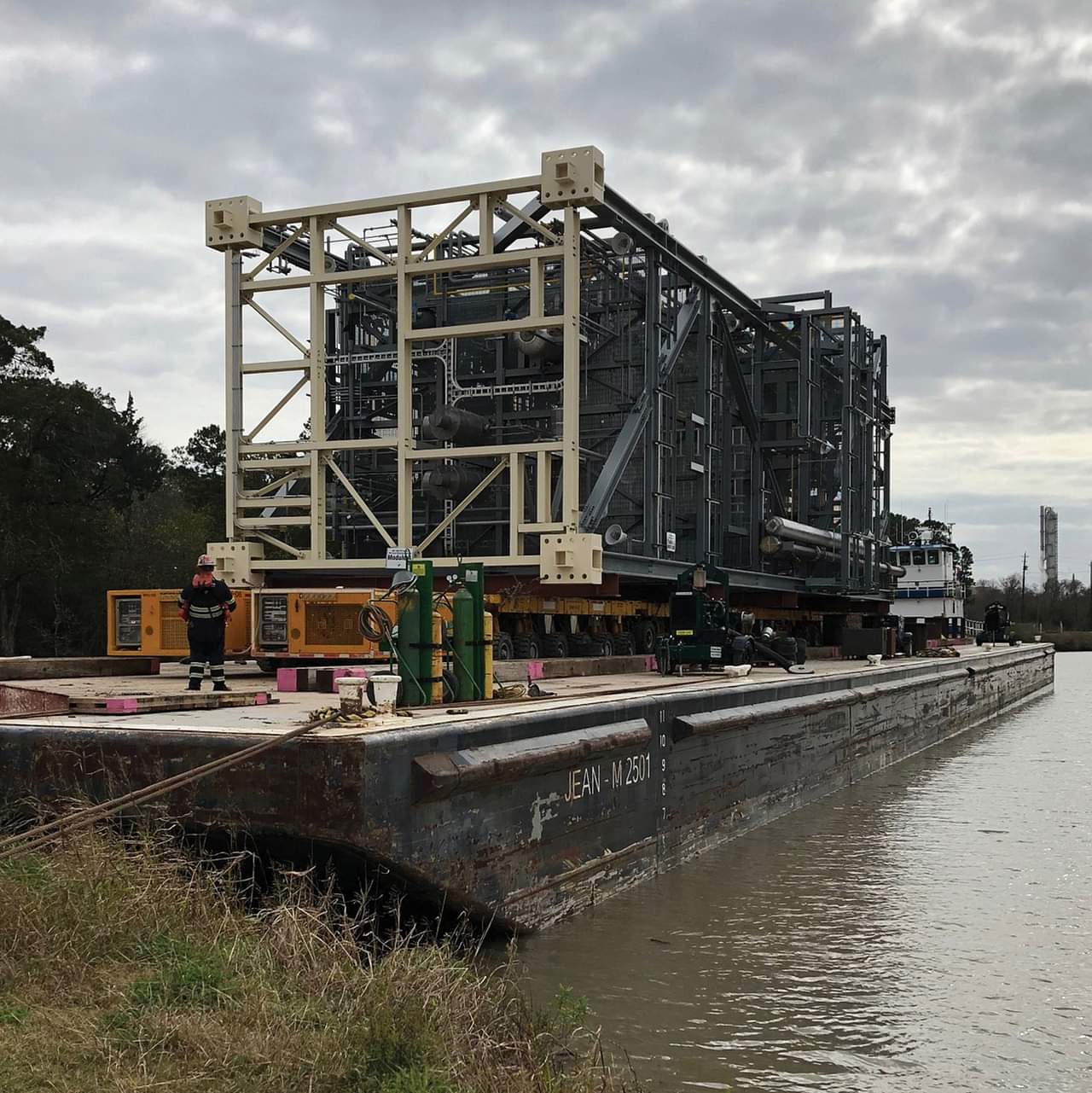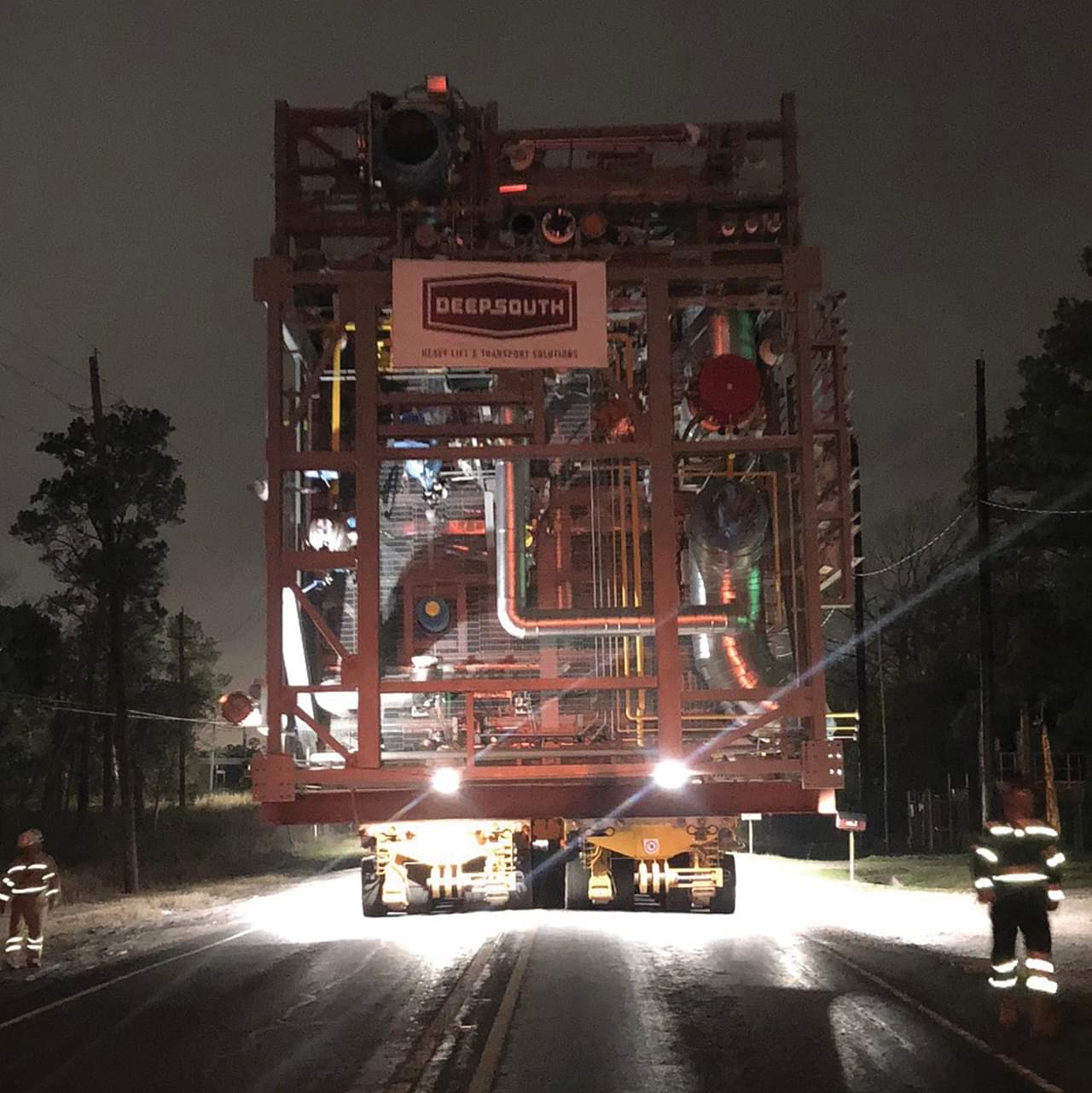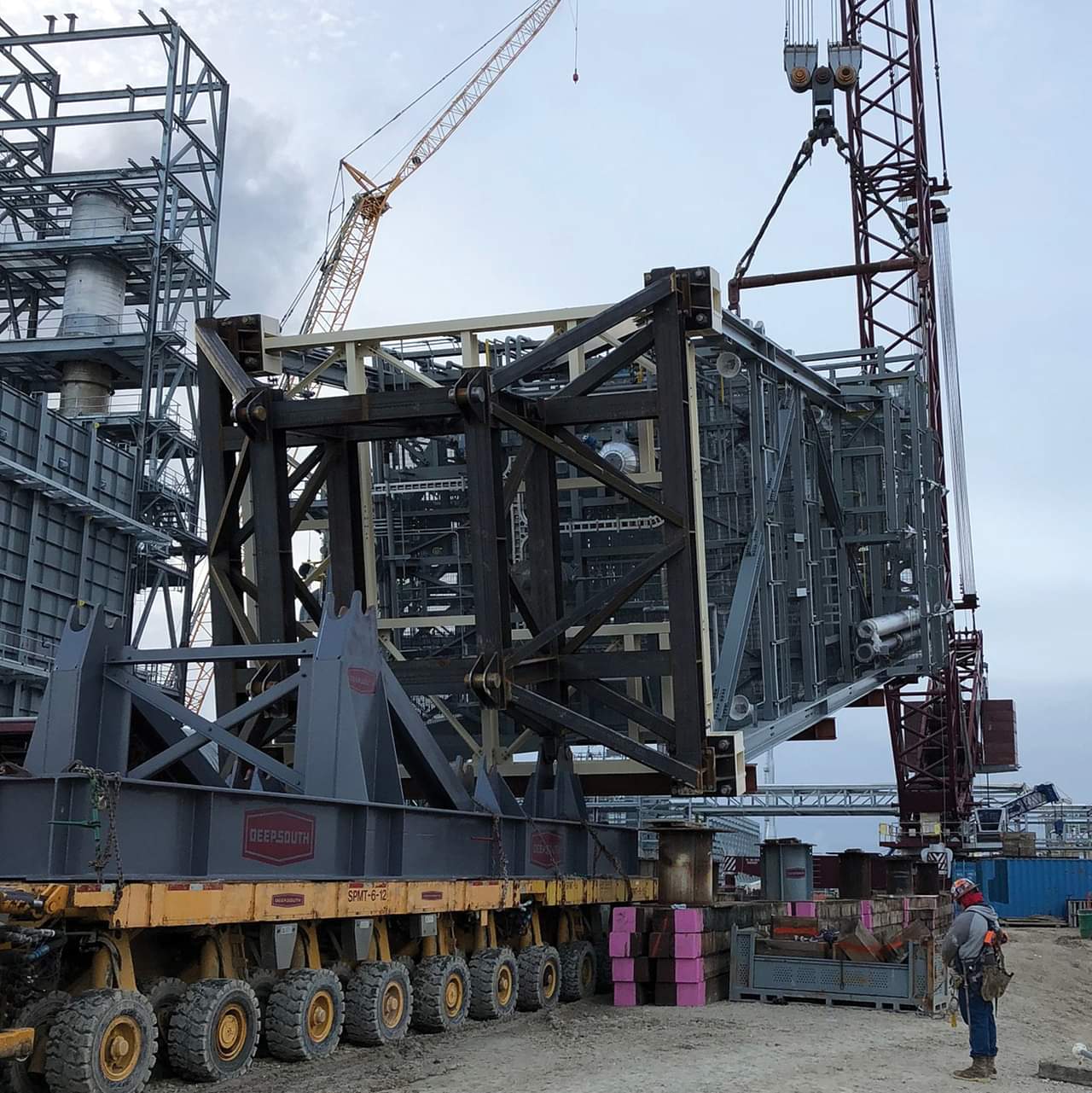 ----------
About Deep South: Deep South Crane & Rigging is a leading provider of heavy lift and transport solutions in the refining, chemical, and energy sectors and strives to provide its customers the best tools to complete the task at hand and is home of the VersaCrane fleet. The firm offers a complete range of services, from bare crane rental to turn-key heavy lift and transport solutions to clients in North and South America. It operates out of 7 locations including Baton Rouge, LA; Sulphur, LA; New Orleans, LA; Dequincy, LA; Beaumont, TX; Houston, TX; and Catlettsburg, KY. Sister company DS Americas operates out of Bogota, Colombia. Recent recognition includes 2018 Houston Business Roundtable (HBR) Best of the Best Safety Excellence Award, 2019 Mentor Award, and 2020 Finalist; 2018 Industrial Safety Training Council (ISTC) Safety Achievement Award; 2018 and 2020 Greater Baton Rouge Industry Alliance (GBRIA) Contractor Safety Excellence Award, Crane & Rigging; 2019 Greater Baton Rouge Industry Alliance (GBRIA) Workforce Development Best of Division OneAward; 2018 and 2019 Specialized Carriers and Rigging Association (SCRA) Safety Award; and 2018, 2019 and 2020 Louisiana Worker's Compensation Corporation (LWCC) Safest 70)
---
A Technical Towering Roll, Move and Lift
Posted:05/16/2023
As part of a complex project for a refinery, the Deep South team was tasked with receiving, transporting and lifting a 114'-7" x 33'-5" x 39'-10" vacuum tower weighing in excess of one million pounds. This multi-step project required considerable planning, technology and creative thinking.
Safety Source: Food Handling Safety
Posted:05/09/2023
Food handling safety is a critical aspect of ensuring that the food we consume is safe and healthy for us. According to the Centers for Disease Control and Prevention (CDC), foodborne illnesses affect one in six Americans each year. These illnesses can be caused by harmful bacteria, viruses, and other pathogens that are commonly found in food. Therefore, it is essential to know the basics of safe food handling, from storing to preparing and serving.
---