Heavy Lift
The Capacity to Match the Extreme
With one of the most robust heavy lift fleets in the world, Deep South has the capacity to complete even the most complex projects. Ranked 9th in the world by International Cranes & Specialized Transport, we have a diverse group of heavy lift cranes, ranging from the 3,000T VersaCrane™ TC-36000/S2 workhorse to the new 1,760T Terex CC 8800-1 crawler crane. See how Deep South can reduce project downtime with one of our heavy lift cranes by calling or emailing us today.
Our Heavy Lift Fleet Includes:
VersaCranes™ to 3,000T
Crawler cranes to 1,400T
Lattice boom and hydraulic truck cranes to 1,320T capacity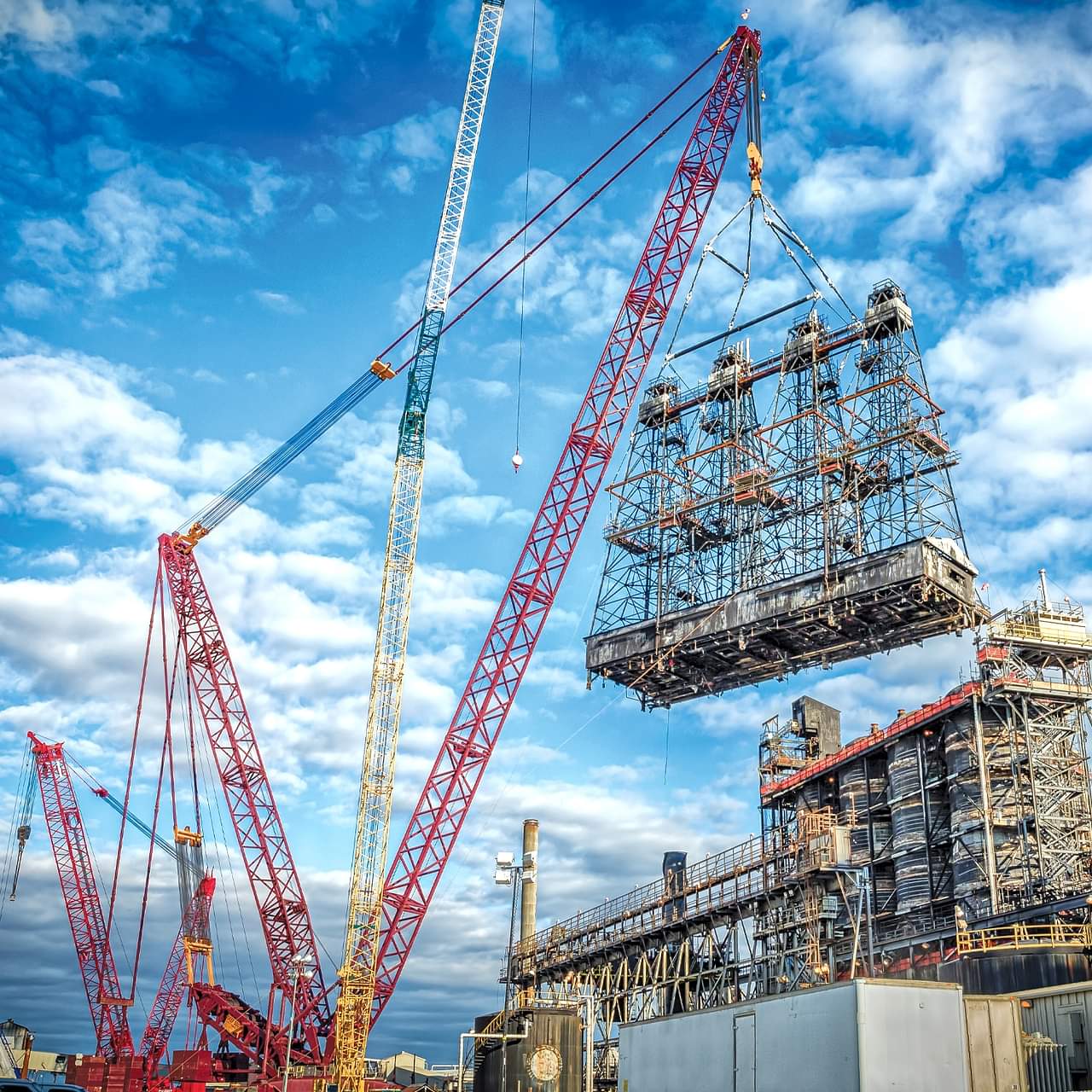 Heavy Lifting in Confined Areas
In a tight spot? The brilliance of the VersaCrane™ fleet is its ability to maintain high capacity while fitting in confined spaces and maintaining low ground bearing pressures. Our intricate knowledge of these cranes allows us to make job-specific crane modifications based on the needs of the job. And our ability to move VersaCranes™ via SPMTs saves time and money.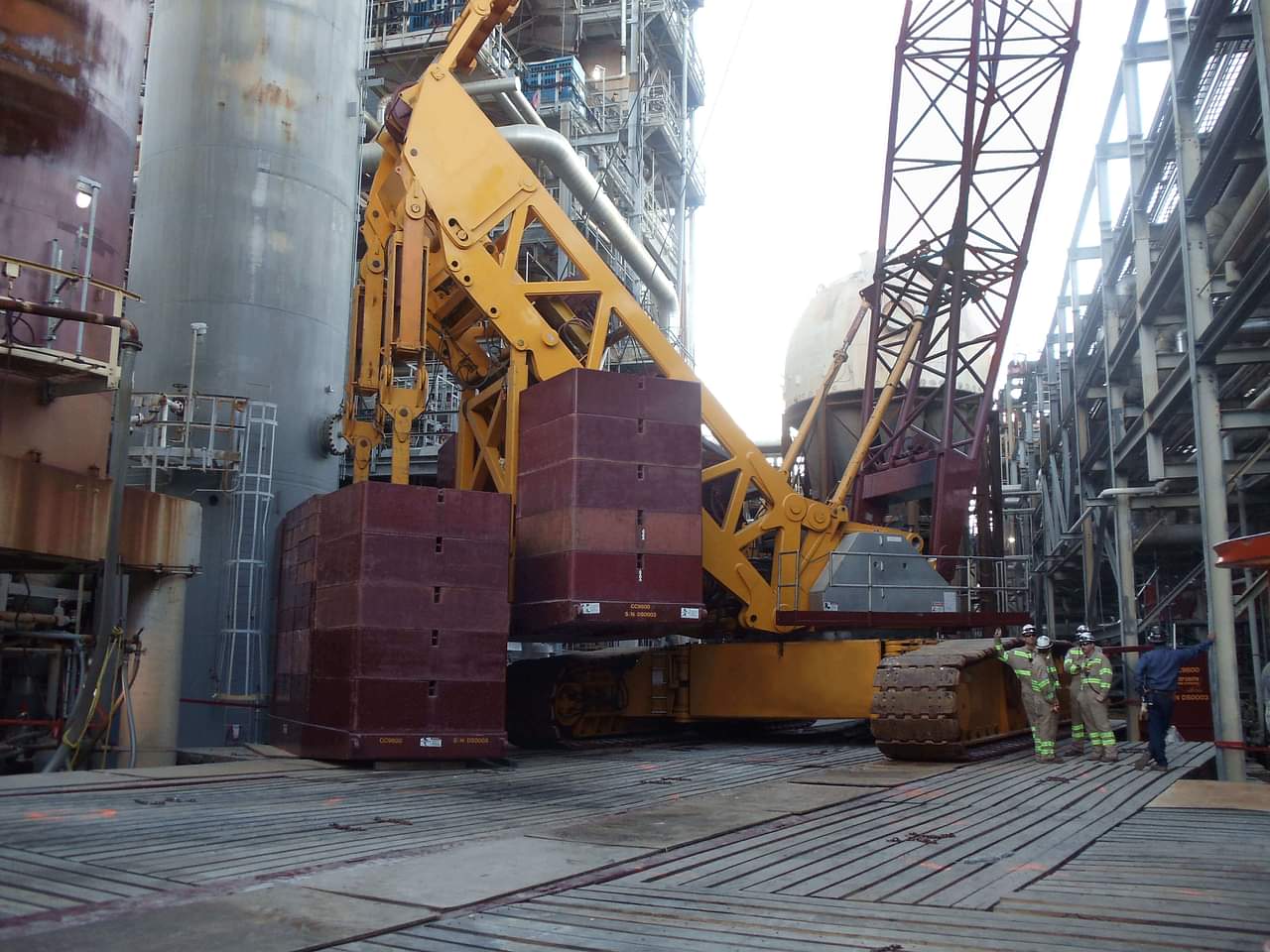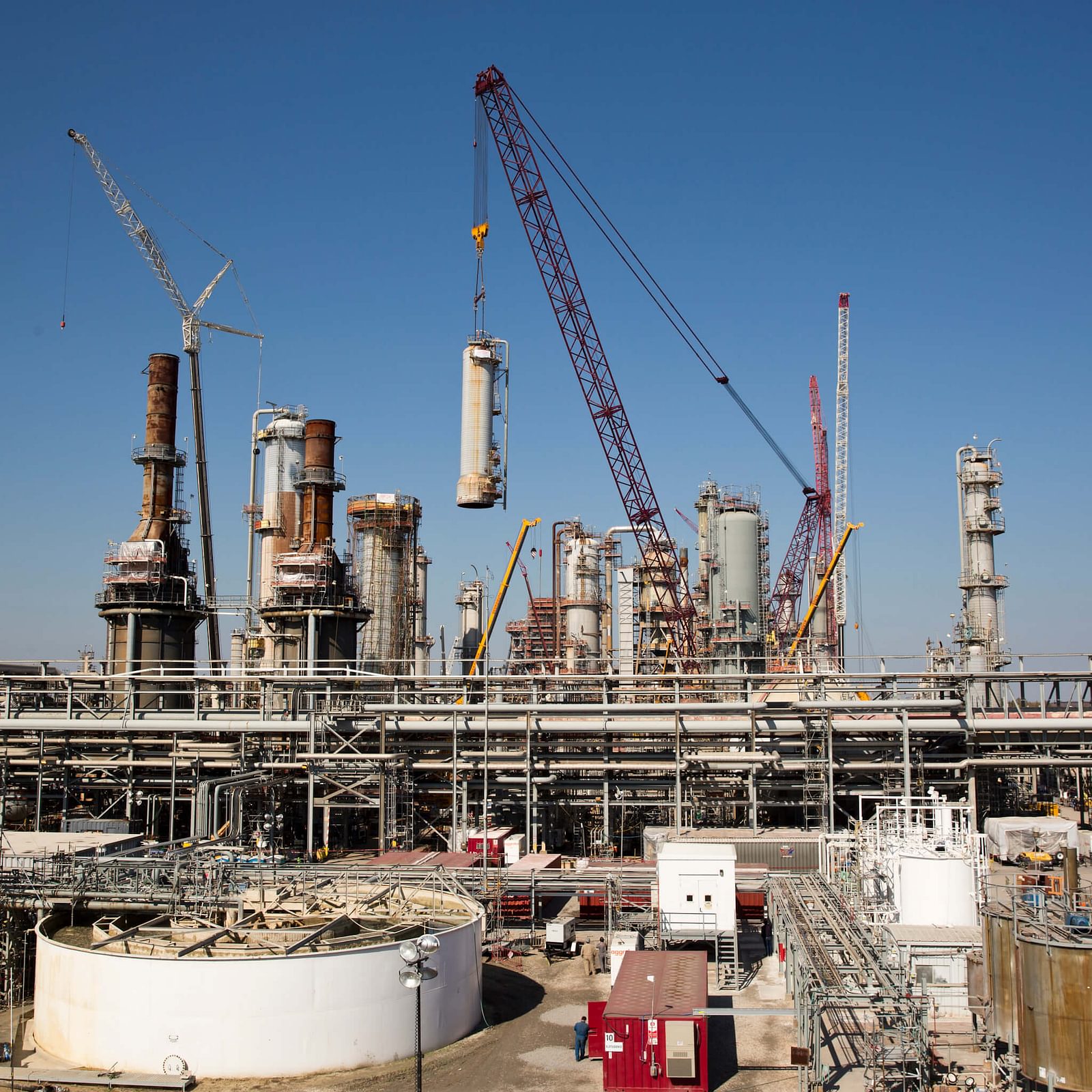 Southeast Petrochemical Turnaround
View Project
Southeast Petrochemical Turnaround
Supplying all cranes in two units during a petrochemical turnaround in the Southeast, Deep South supported the change out of old components and reinstallation of new components with 19 cranes working throughout the project.
A Flare for Efficiency
View Project
A Flare for Efficiency
Routine maintenance plant turnarounds are typically anything but straightforward—as a turnaround in the Southeast quickly demonstrated. The effort called for the removal and replacement of three exchangers, as well as a flare modular replacement. The size and location of the exchangers, the tight window for replacement of the flare, and localized high working-wind speeds were a few of the top challenges that the Deep South team were tasked to overcome.
A High Lift for Health
View Project
A High Lift for Health
As part of an HVAC system upgrade, a client needed to place a new industrial-size, 25,000-pound chiller onto the roof of its multi-story medical facility in New Orleans, LA. The challenges on this project, located in a congested urban environment, ranged from limited space to set up cranes and associated support equipment to a requirement that trees along the roadway could not to be disturbed. Also, the road and medical facility had to remain open throughout the effort.