Bare Rentals
Cranes and Specialty Equipment for Rent
Deep South offers a large and diverse fleet of equipment for bare rent, whether for a few weeks or 5 years. We have a modern fleet and unparalleled support services and our equipment is ready to be rented for any job including:

Cranes
Cranes from 2.5T - 160T are available for rent, including rough terrain cranes, carry decks, and hydraulic all-terrain cranes
Rigging
Lift beams, shackles, spreader beams, turnbuckles, and slings
Specialty Equipment
Counterweights, steel track mats, temporary bridge systems, moment connection bridge ramps, barge ramps, cans, rocking bolsters, transport stands, hydraulic jacking cylinders, and lift towers
If needed, we also have a fleet of trucks to handle the logistics of getting your crane to your job site quickly. Please contact us for a custom quote.
Maintenance
When requested by the client and within a certain geographic area, Deep South can provide routine maintenance of equipment for an additional fee.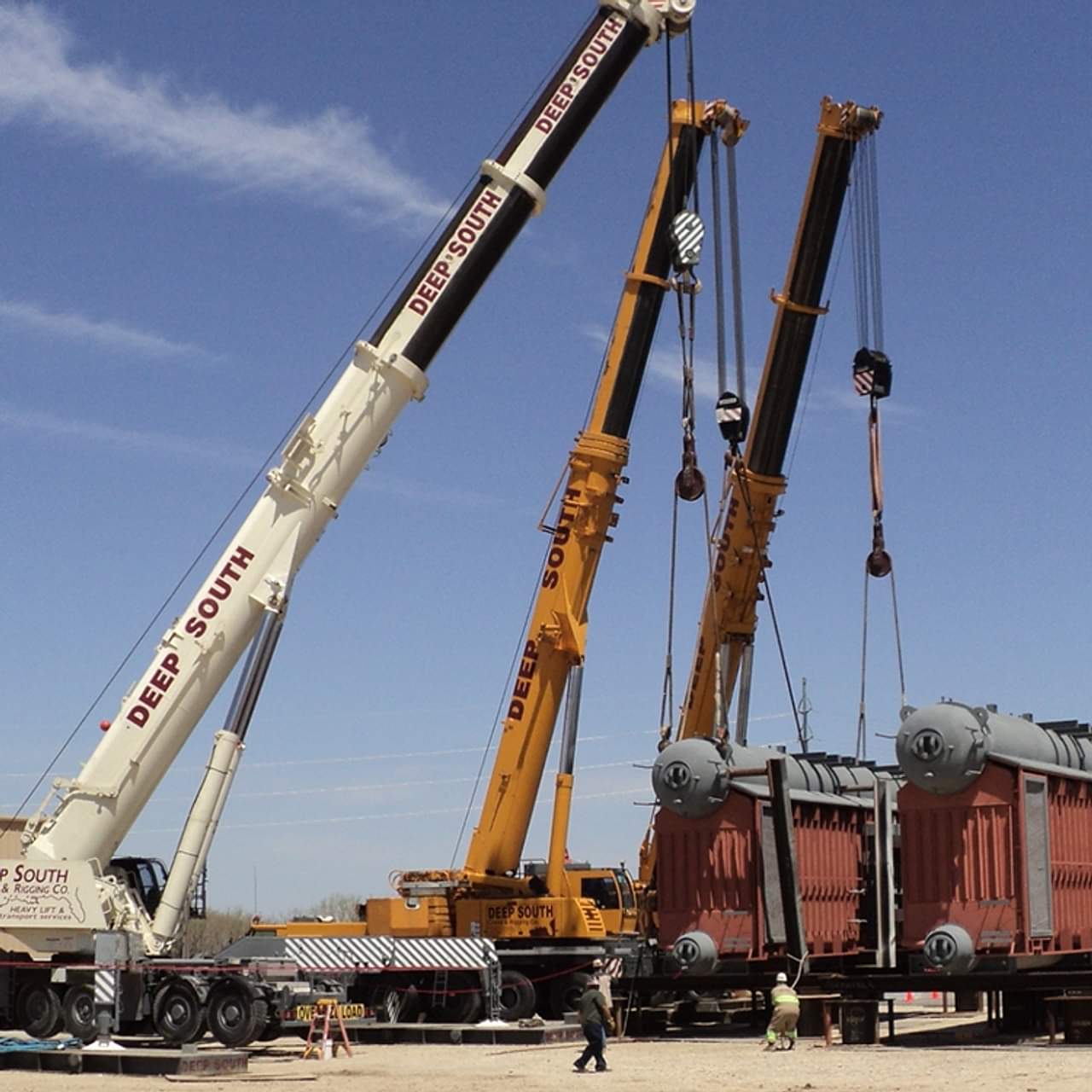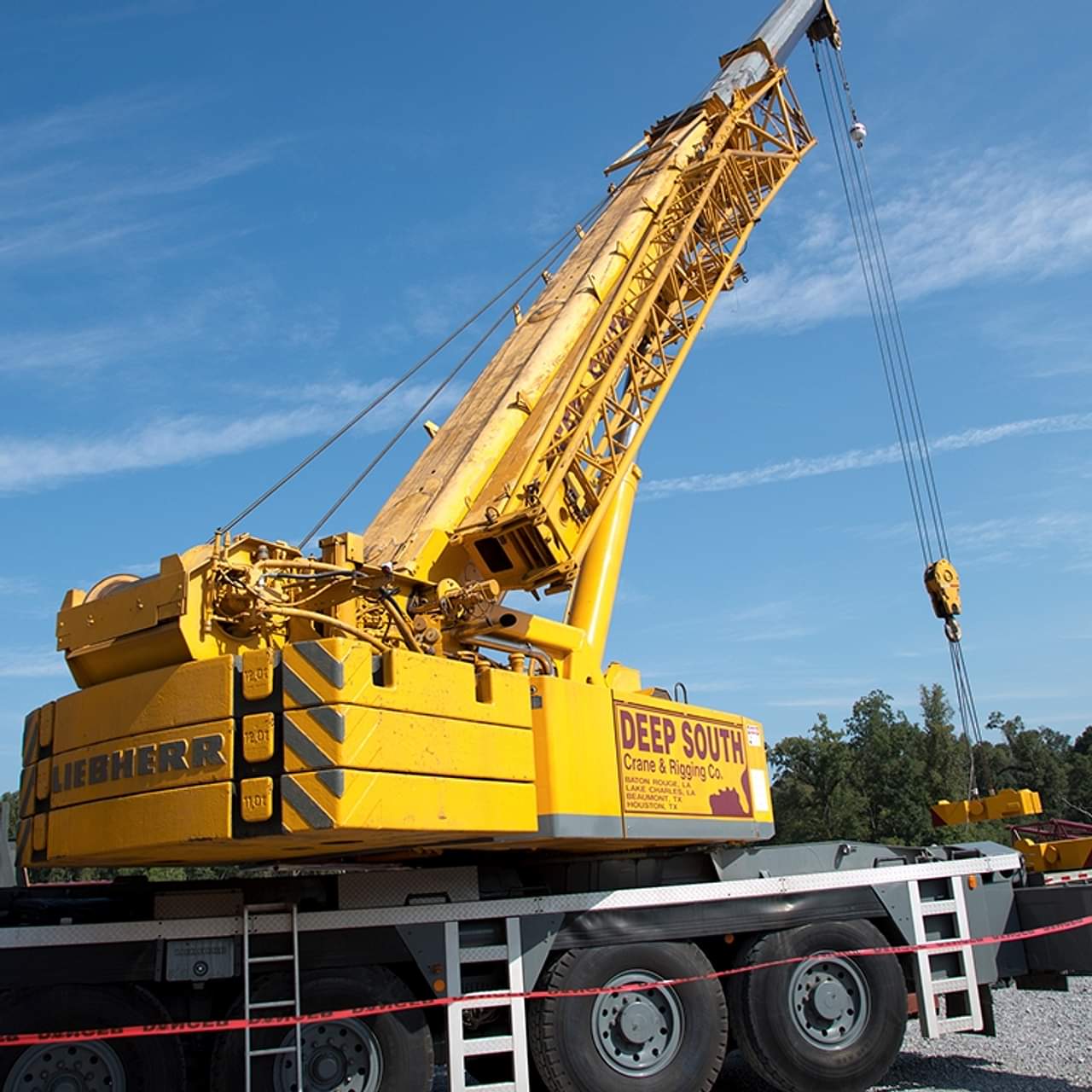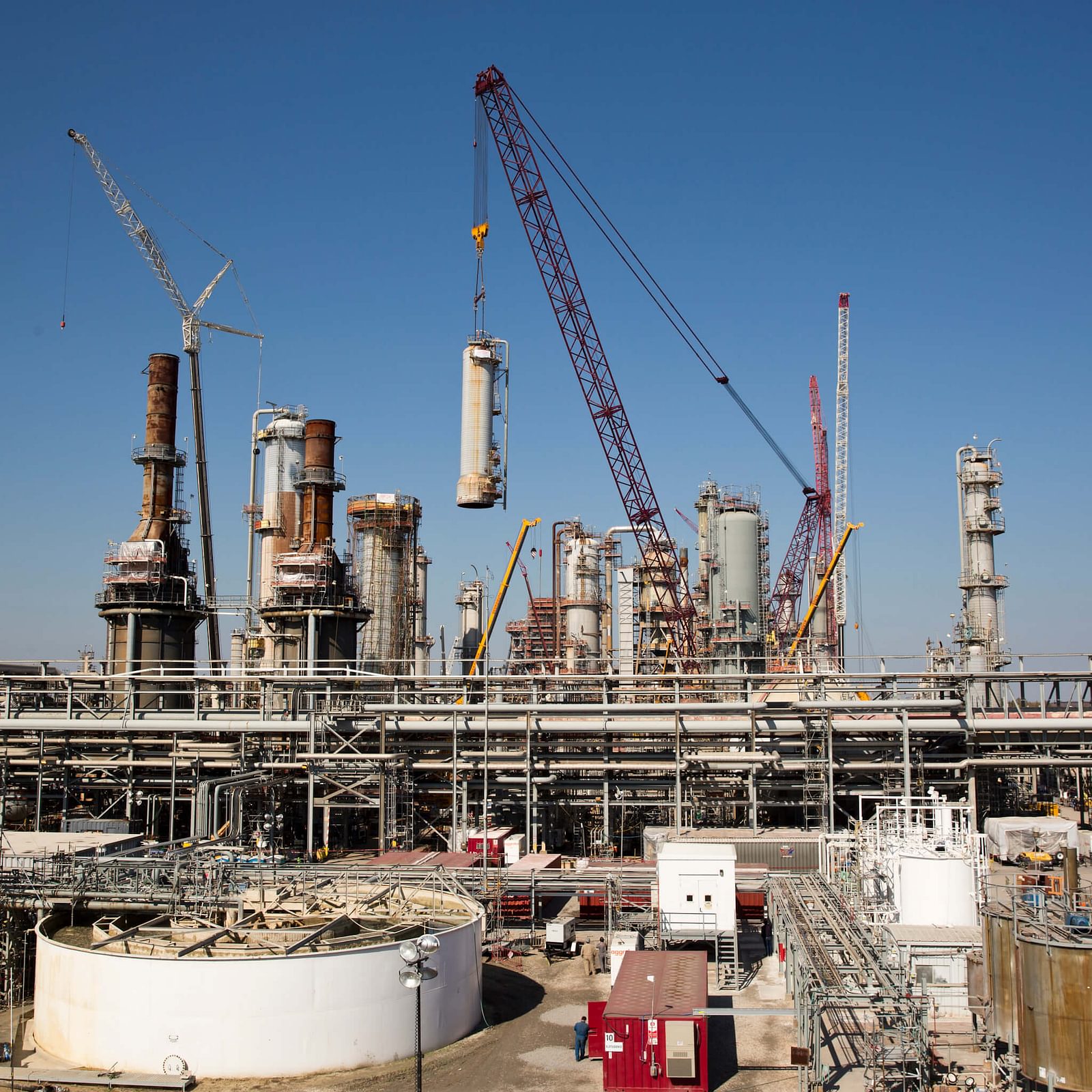 Southeast Petrochemical Turnaround
View Project
Southeast Petrochemical Turnaround
Supplying all cranes in two units during a petrochemical turnaround in the Southeast, Deep South supported the change out of old components and reinstallation of new components with 19 cranes working throughout the project.
A Flare for Efficiency
View Project
A Flare for Efficiency
Routine maintenance plant turnarounds are typically anything but straightforward—as a turnaround in the Southeast quickly demonstrated. The effort called for the removal and replacement of three exchangers, as well as a flare modular replacement. The size and location of the exchangers, the tight window for replacement of the flare, and localized high working-wind speeds were a few of the top challenges that the Deep South team were tasked to overcome.
A High Lift for Health
View Project
A High Lift for Health
As part of an HVAC system upgrade, a client needed to place a new industrial-size, 25,000-pound chiller onto the roof of its multi-story medical facility. Located in a congested urban environment, the challenges ranged from limited space to set up cranes and associated support equipment to a requirement that trees along the roadway were not to be disturbed. Also, the road and medical facility had to remain open throughout the effort.