CRANE, TRANSPORT & RIGGING SERVICES IN LAKE CHARLES
Deep South combines the right tools with the right talent to offer a range of services. We offer free consultations and quotes to determine the best path forward for your job. Our services and equipment include:
Daily Lifting/Crane Rentals
Turnkey Solutions

Heavy Haul/Heavy Lift
Specialty Equipment
Rigging Services
Bare Rentals
24-hour Rapid Response
ABOUT THE FACILITY
In 1983, after successfully operating in Louisiana for 15 years, Deep South chose this strategic location in the petrochemical corridor in Southwest Louisiana. This full-service crane and transport office contains a test bed facility for Deep South's rigging components, an equipment refurbishment facility, and a fabrication facility giving the ability to build small components for custom jobs.
Projects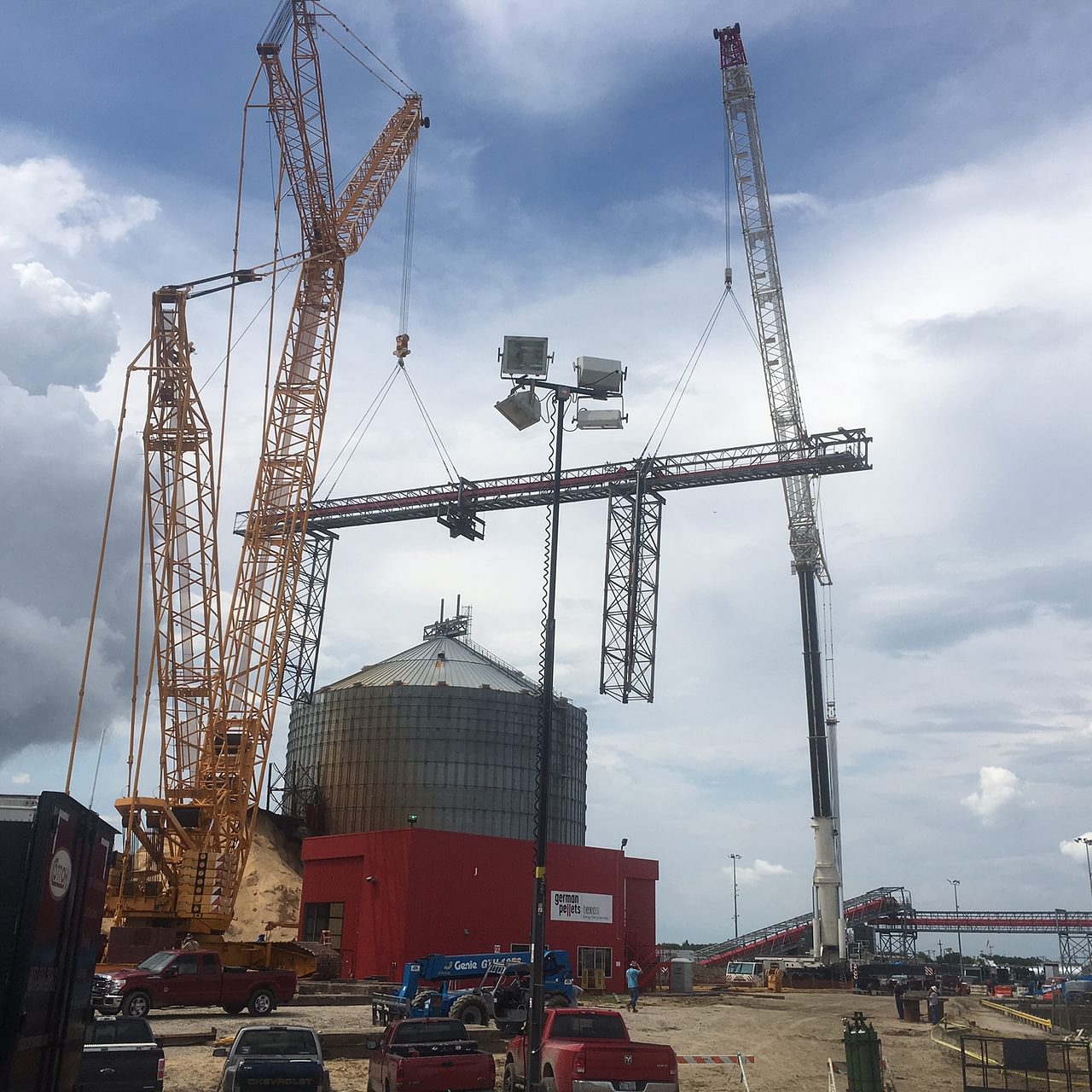 A One Lift Truss and Tower Take-Down
View Project
A One Lift Truss and Tower Take-Down
In the Southwest, a 100' diameter wood pellet bin caught fire and collapsed, compromising the 117,000-pound, 215' long truss and tower conveyor system.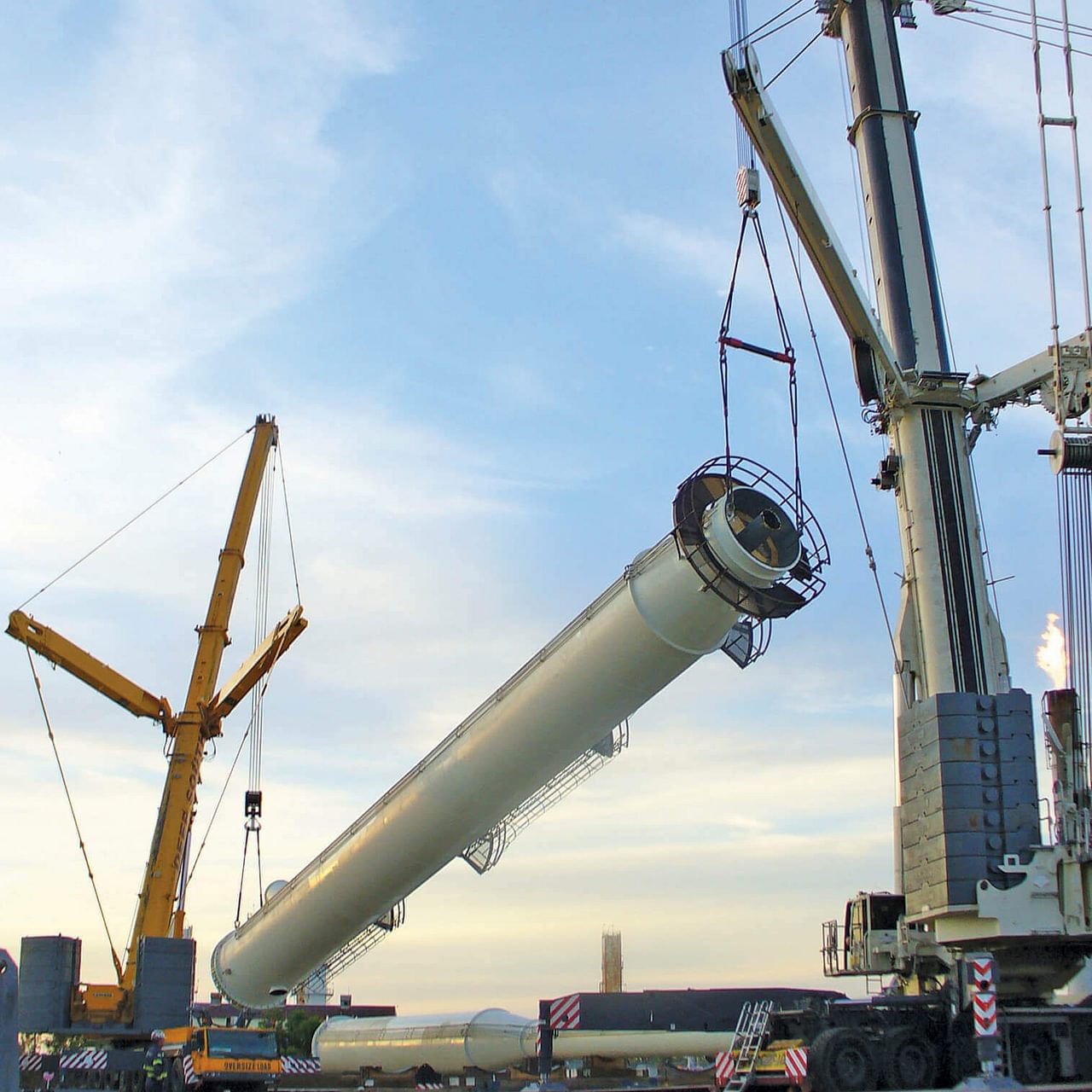 Flare Stack Lift
View Project
Flare Stack Lift
Deep South Crane and Rigging was contracted for a heavy lift project in Norco, Louisiana. The scope of work required for this lift included lifting two sections of a flare stack and the flare tip.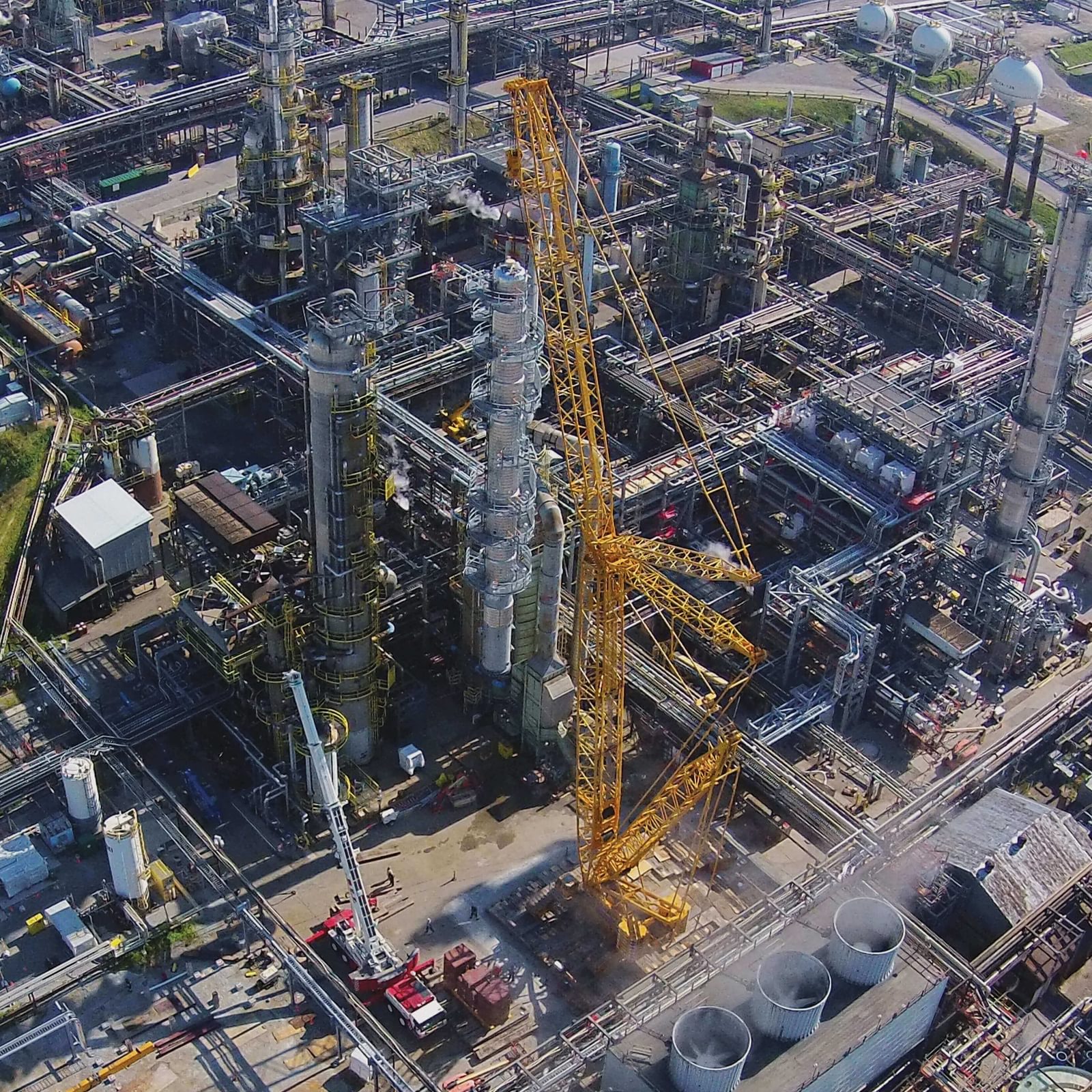 Overcoming Limited Space with Specialty Tools
View Project
Overcoming Limited Space with Specialty Tools
In the Midwest, Deep South transported and set a tower weighing 227,000 pounds and measuring 134' long by 8'-2" in diameter.