Relocation & Decommissioning
Deep South is a knowledgable provider of industrial plant decommissioning & relocation services.
We know business owners and their teams spend a considerable amount of time and energy on the details of moving to a new location or decommissioning dated facilities. Whether it is a small project area or a complete relocation of a large plant, Deep South offers a complete turnkey plant relocation solution.

Our Comprehensive Turnaround and Shutdown Services Include:

Feasibility Studies & Constructability Reviews: We collaborate with our clients to perform feasibility studies and route studies to determine the most efficient and safe lift and transport solution.
Estimating and Scheduling: We join forces with our clients to efficiently plan all proposed job site activities.
Site Planning and Execution: We offer our expertise to select the best transportation methods (whether onsite, road, barge, rail, or waterborne) and overcome challenges (such as clearances, weights, access, permits), and we develop and propose equipment schedules, permitting plans, lift plans, etc.
Logistics Planning: We evaluate and develop plans to address support facilities, lay down yards, heavy-haul traffic flow, and material transport.
Safety Planning: We evaluate and develop job-specific safety plans when necessary, comply with all site requirements and applicable laws.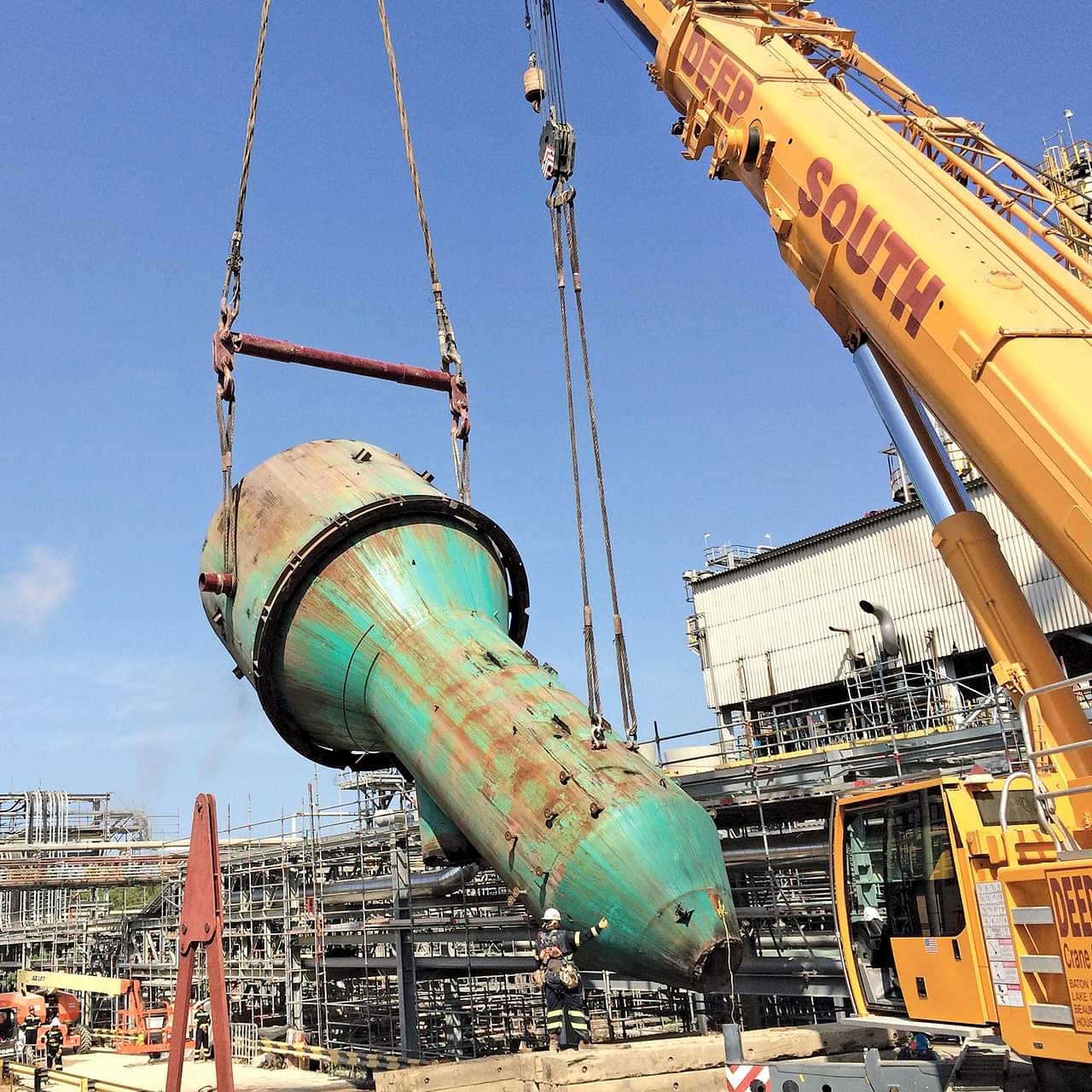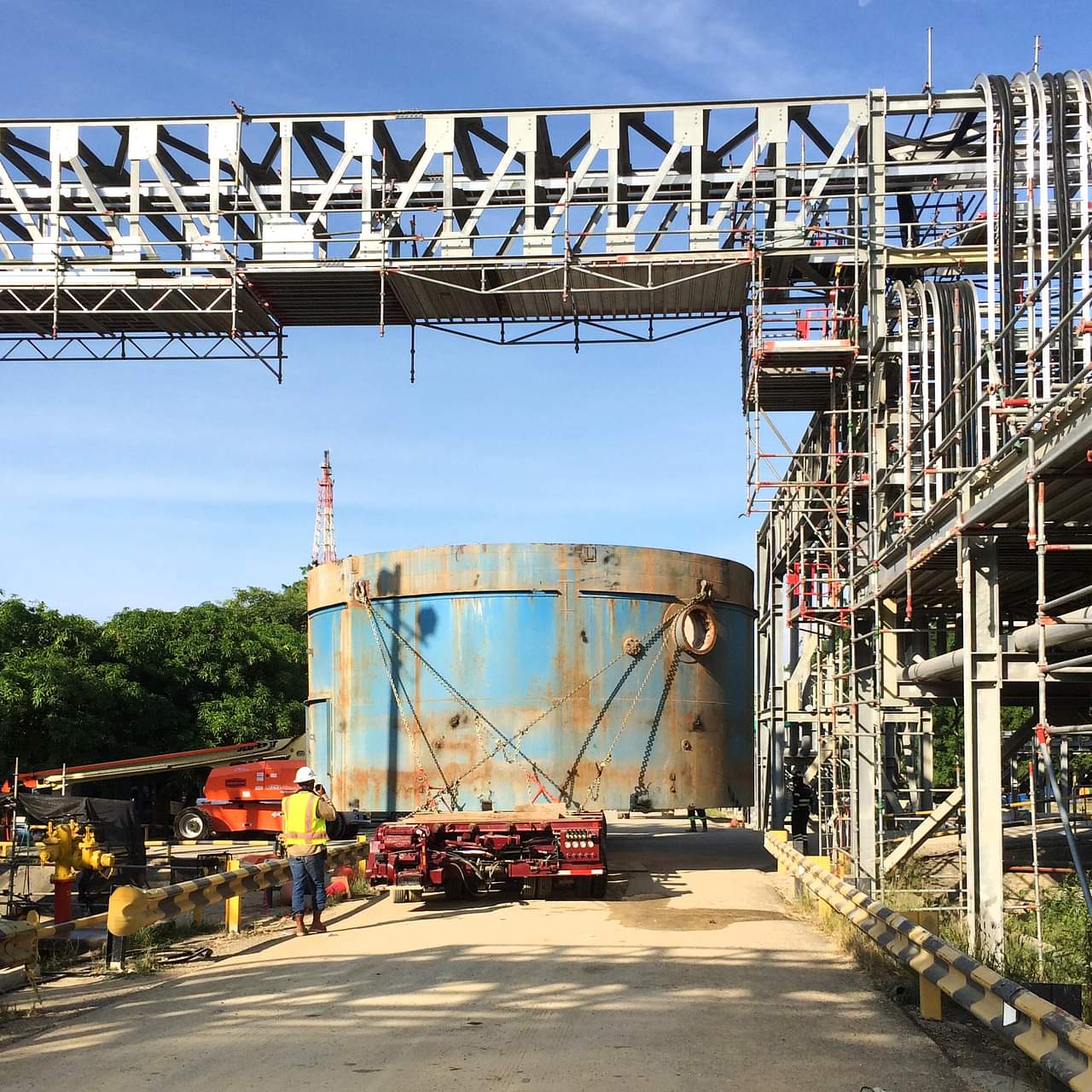 Robust Planning & Overcoming Obstacles
Robust planning is the key ingredient to having a successful project. When you bring Deep South in as a partner, you acquire years of experience in properly planning an outage will minimize downtime and keep the project on track to completion. Nevertheless, unexpected issues may arise, and we at Deep South are well-equipped to take an engineered approach to solving project challenges.
Project solutions are created by a team of certified Professional Engineers and experienced craftsmen who can respond quickly to project needs.
Our fabrication facilities total nearly 100,000 square feet.
The facilities are equipped with the tools needed such as a state-of-the-art robot welder, CNC tables, lathes, boring machines, radial drilling machines, cutting tables, saws, and multi-process welders.
24-hour crews are available.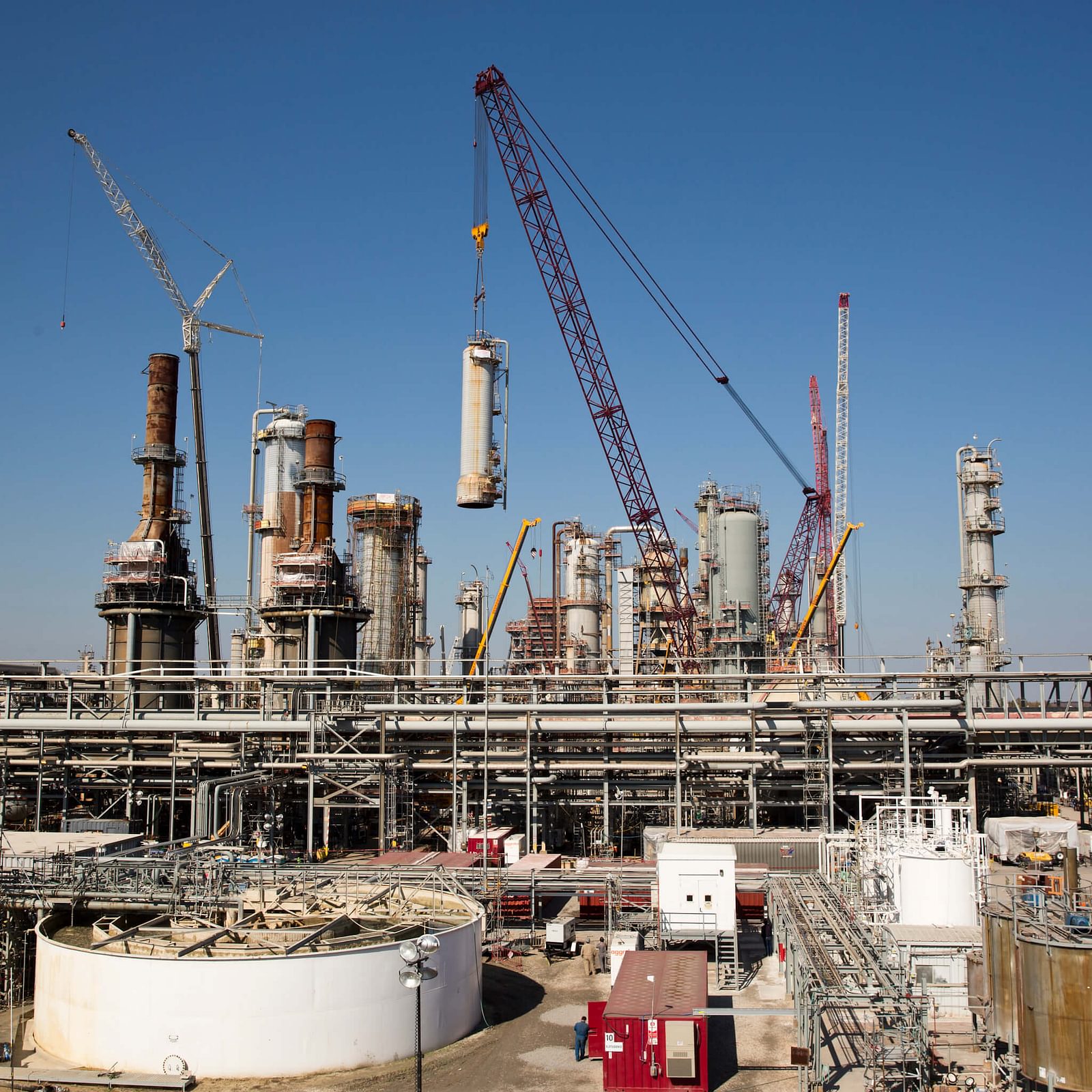 Southeast Petrochemical Turnaround
View Project
Southeast Petrochemical Turnaround
Supplying all cranes in two units during a petrochemical turnaround in the Southeast, Deep South supported the change out of old components and reinstallation of new components with 19 cranes working throughout the project.
A Flare for Efficiency
View Project
A Flare for Efficiency
Routine maintenance plant turnarounds are typically anything but straightforward—as a turnaround in the Southeast quickly demonstrated. The effort called for the removal and replacement of three exchangers, as well as a flare modular replacement. The size and location of the exchangers, the tight window for replacement of the flare, and localized high working-wind speeds were a few of the top challenges that the Deep South team were tasked to overcome.
A High Lift for Health
View Project
A High Lift for Health
As part of an HVAC system upgrade, a client needed to place a new industrial-size, 25,000-pound chiller onto the roof of its multi-story medical facility in New Orleans, LA. The challenges on this project, located in a congested urban environment, ranged from limited space to set up cranes and associated support equipment to a requirement that trees along the roadway could not to be disturbed. Also, the road and medical facility had to remain open throughout the effort.