Maintenance
With an over 50-year history working in the heavy industrial industry, Deep South is uniquely positioned to provide safe and timely crane support. Our goal is to create multi-year partnerships where Deep South can showcase its industry leading experience and customer service to provide maintained and operated equipment when our clients need it most.

Deep South has performed thousands of successful day-to-day maintenance tasks and offers multi-site pricing and agreements for maintenance contracts.
We offer both maintained and operated cranes and bare rentals on an as-needed basis.
We have a large fleet of rough terrain cranes to accomplish this routine maintenance.
Our skilled truck drivers can shift equipment as needed and perform any in-plant trucking.

We often aid in advanced turnaround planning and day-to-day lift planning services.
We have highly-skilled and trained union labor.
We are familiar with and often work in the TRACK system.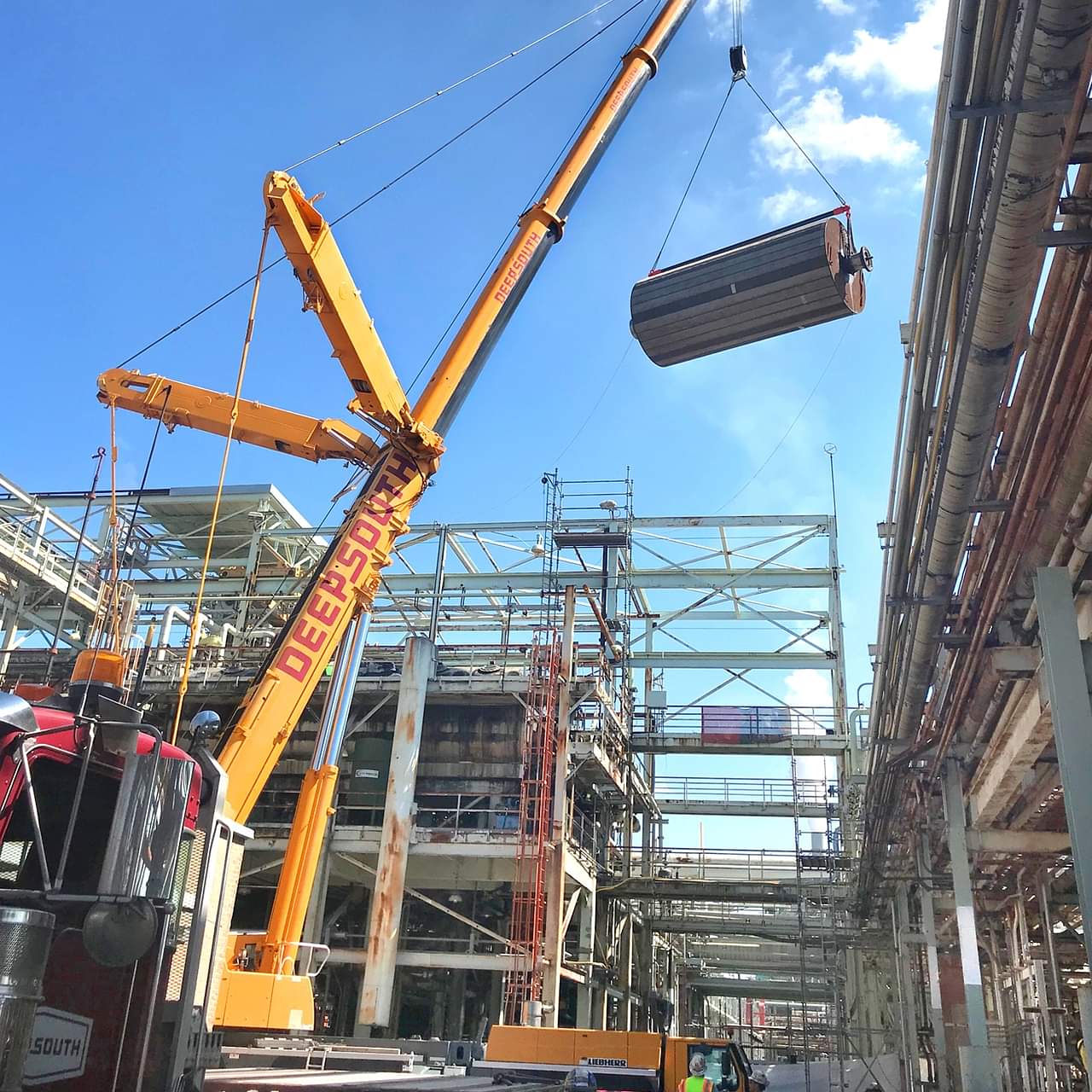 Maintenance Equipment Highlight:
Tadano GR-1600XL is a maintenance game changer. It has 200' of main boom and 59' of jib while maintaining more capacity than a 150-ton truck crane. Its overall low height navigates common low clearances in industrial facilities.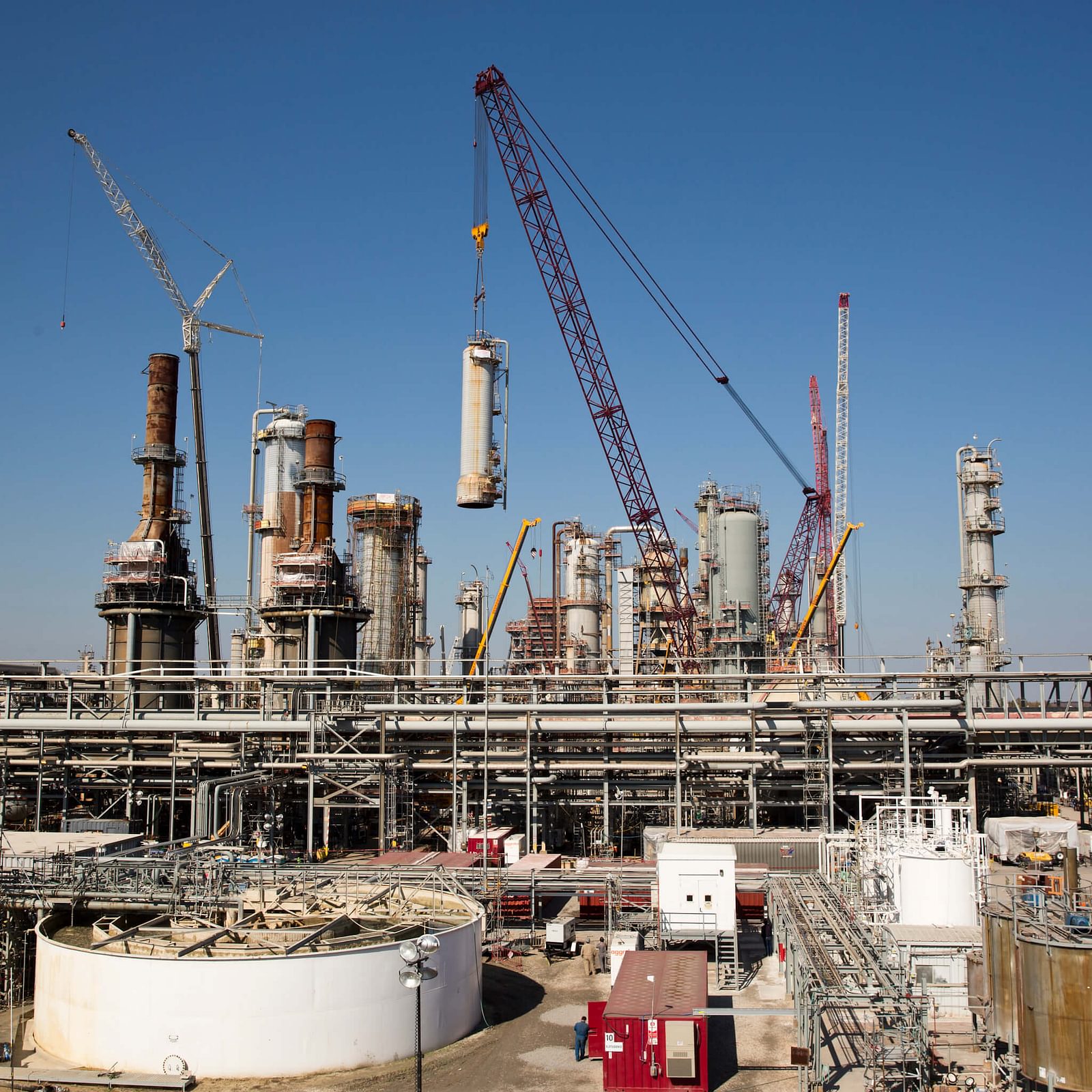 Southeast Petrochemical Turnaround
View Project
Southeast Petrochemical Turnaround
Supplying all cranes in two units during a petrochemical turnaround in the Southeast, Deep South supported the change out of old components and reinstallation of new components with 19 cranes working throughout the project.
A Flare for Efficiency
View Project
A Flare for Efficiency
Routine maintenance plant turnarounds are typically anything but straightforward—as a turnaround in the Southeast quickly demonstrated. The effort called for the removal and replacement of three exchangers, as well as a flare modular replacement. The size and location of the exchangers, the tight window for replacement of the flare, and localized high working-wind speeds were a few of the top challenges that the Deep South team were tasked to overcome.
A High Lift for Health
View Project
A High Lift for Health
As part of an HVAC system upgrade, a client needed to place a new industrial-size, 25,000-pound chiller onto the roof of its multi-story medical facility. Located in a congested urban environment, the challenges ranged from limited space to set up cranes and associated support equipment to a requirement that trees along the roadway were not to be disturbed. Also, the road and medical facility had to remain open throughout the effort.