Maintenance
With an over 50-year history working in the heavy industrial industry, Deep South is uniquely positioned to provide safe and timely crane support. Our goal is to create multi-year partnerships where Deep South can showcase its industry leading experience and customer service to provide maintained and operated equipment when our clients need it most.

Deep South has performed thousands of successful day-to-day maintenance tasks and offers multi-site pricing and agreements for maintenance contracts.
We offer both maintained and operated cranes and bare rentals on an as-needed basis.
We have a large fleet of rough terrain cranes to accomplish this routine maintenance.
Our skilled truck drivers can shift equipment as needed and perform any in-plant trucking.

We often aid in advanced turnaround planning and day-to-day lift planning services.
We have highly-skilled and trained union labor.
We are familiar with and often work in the TRACK system.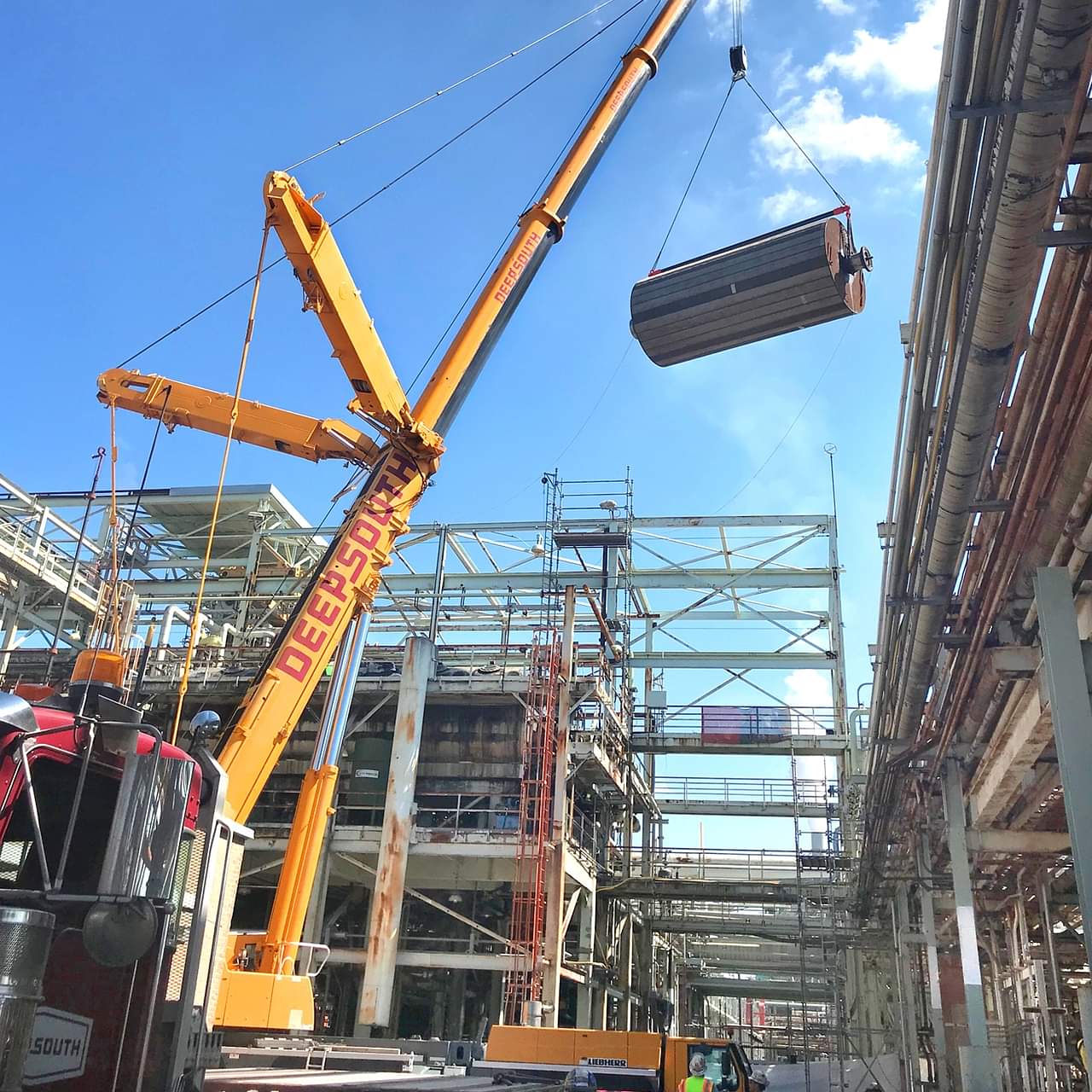 Maintenance Equipment Highlight:
Tadano GR-1600XL is a maintenance game changer. It has 200' of main boom and 59' of jib while maintaining more capacity than a 150-ton truck crane. Its overall low height navigates common low clearances in industrial facilities.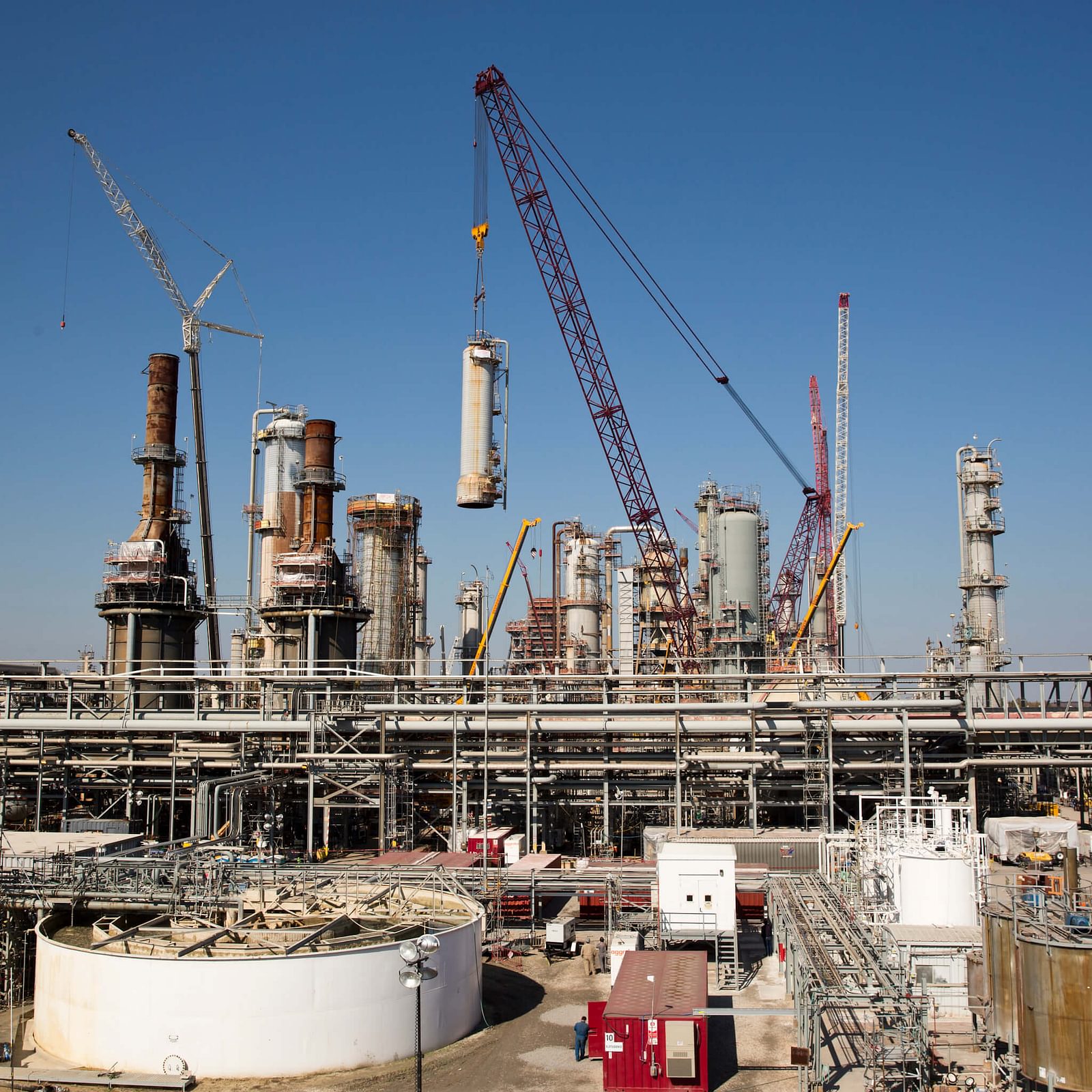 Southeast Petrochemical Turnaround
View Project
Southeast Petrochemical Turnaround
Supplying all cranes in two units during a petrochemical turnaround in the Southeast, Deep South supported the change out of old components and reinstallation of new components with 19 cranes working throughout the project.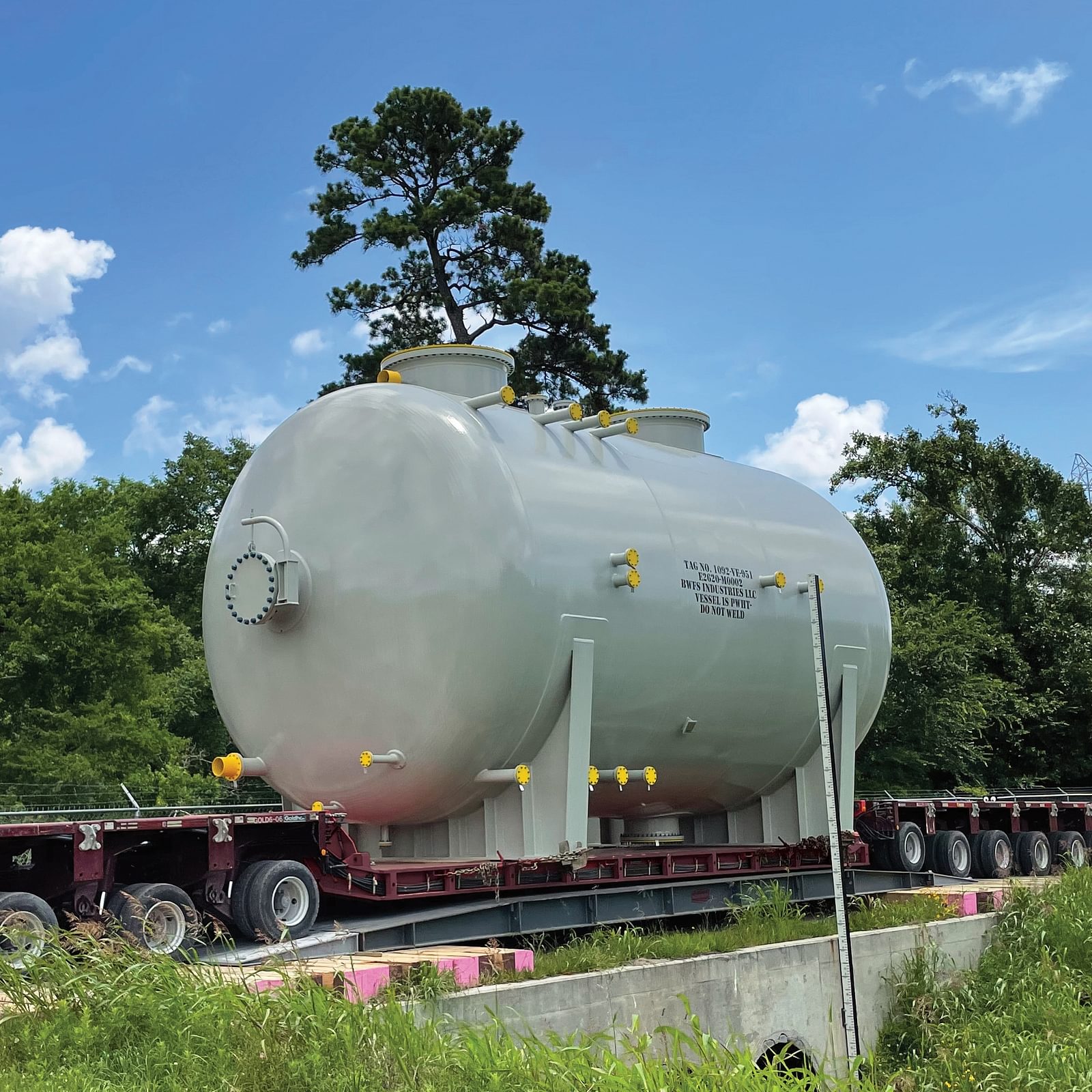 Specialized Transport Solutions Keep Drum Delivery On Track
View Project
Specialized Transport Solutions Keep Drum Delivery On Track
Chemical drums are massive storage systems, both in size and weight, that are used by manufacturers. Transporting them from fabrication to facility requires considerable planning and care. Consider the 151,338-pound chemical drum that was manufactured for a petrochemical company in Texas. The drum measured 36'11" x 18'2" x 20'8" and needed to be moved 50+ miles from North Houston to Baytown along major roads.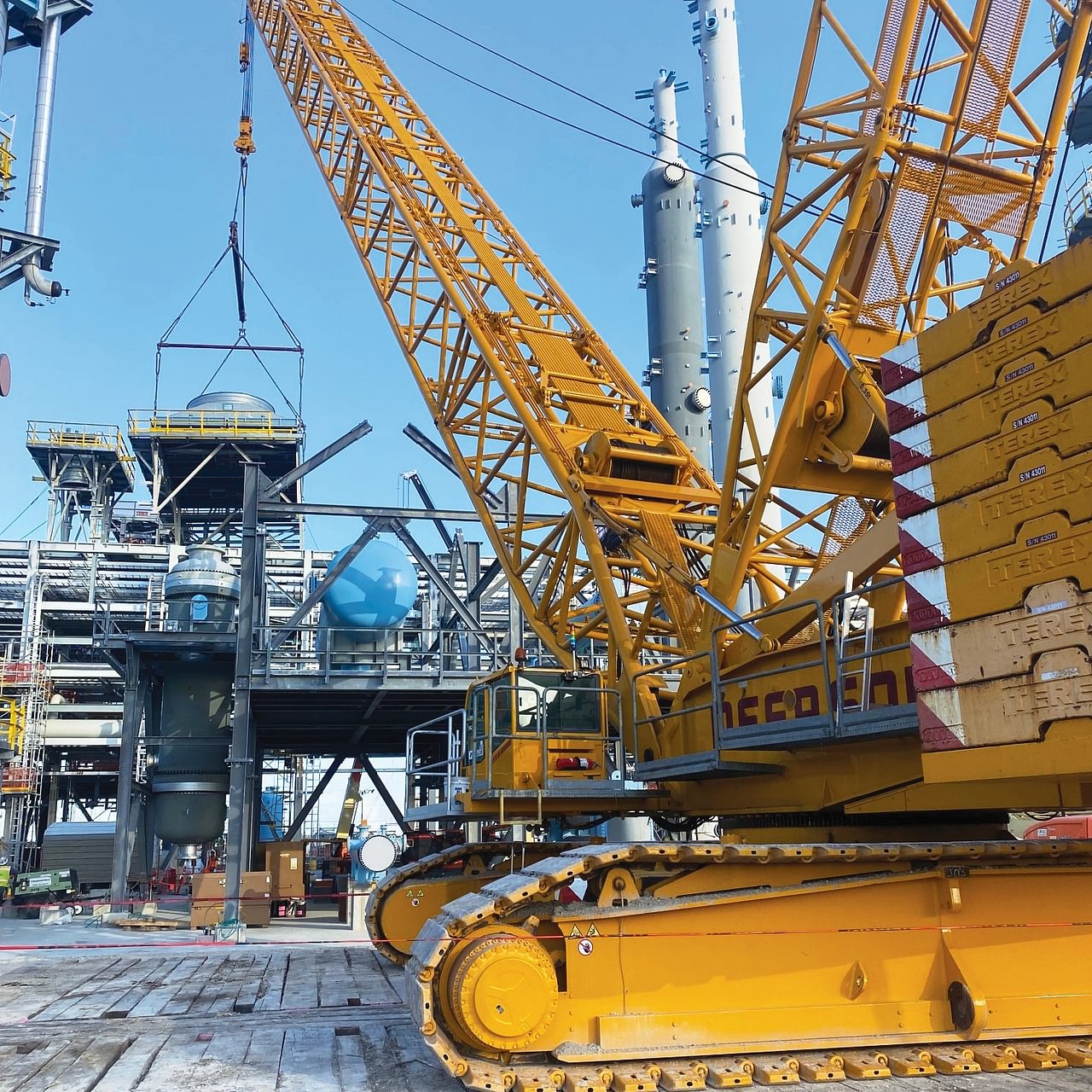 An Award Winning Multi-Scope Lift and Set
View Project
An Award Winning Multi-Scope Lift and Set
As part of a petrochemical facility expansion in Texas, the client needed more than 60 pieces of equipment of various weights and sizes moved and placed in tight confines—in just four months. With very little room for errors or delays, and no time to spare, Deep South's skilled engineers and managers put together an impressive engineering plan to facilitate a safe and efficient effort.