CRANE RENTALS - KENTUCKY, OHIO, & WEST VIRGINIA
After decades of serving clients in the tri-state area of Ohio, Kentucky and West Virginia, Deep South established an office in Ashland, KY to commit more resources to industry situated along the Ohio River and beyond.
Originally formed in the heart of the heavy industrial US Gulf Coast, Deep South combines the right tools with the right talent to offer a range of services:
Turnkey Solutions
Heavy Haul
Heavy Lift
Daily Lifting/Crane Rentals
Specialty Equipment
Rigging Services
Engineering/Fabrication
Bare Rentals
Maintenance
24-hour Rapid Response
Relocation and Decommissioning
Shutdowns and Turnarounds
Capital Projects
Deep South continues to put a premium on personal service and – above all – safety. We hope you will consider our Ashland, Kentucky office the next time you need a crane and transport service provider.

Projects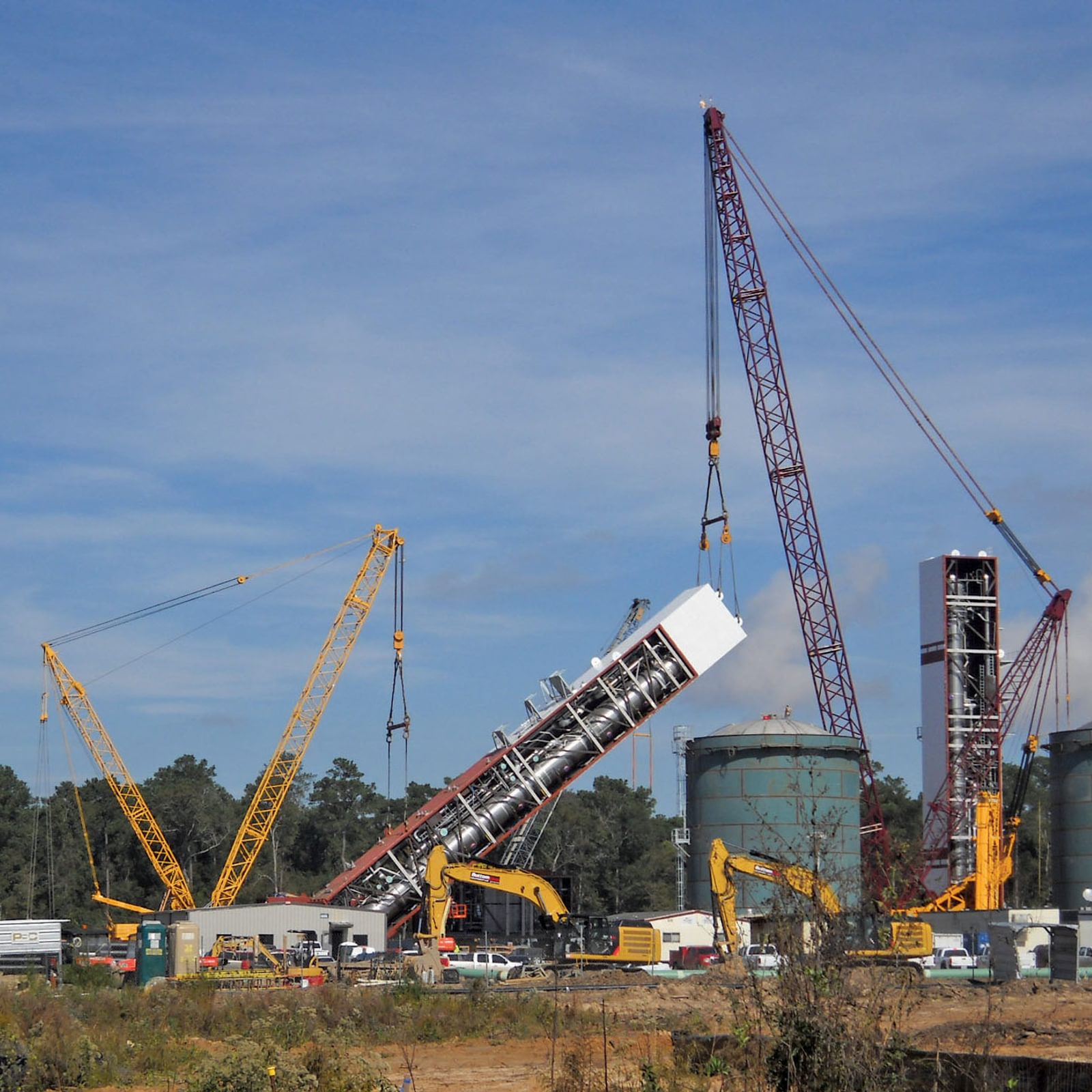 Barging Through: Delivering Over 300 Tons of Vessels
View Project
Barging Through: Delivering Over 300 Tons of Vessels
Deep South was contracted to barge and transport cold boxes, pressure vessels, and bullet tanks weighing in at nearly 400 tons.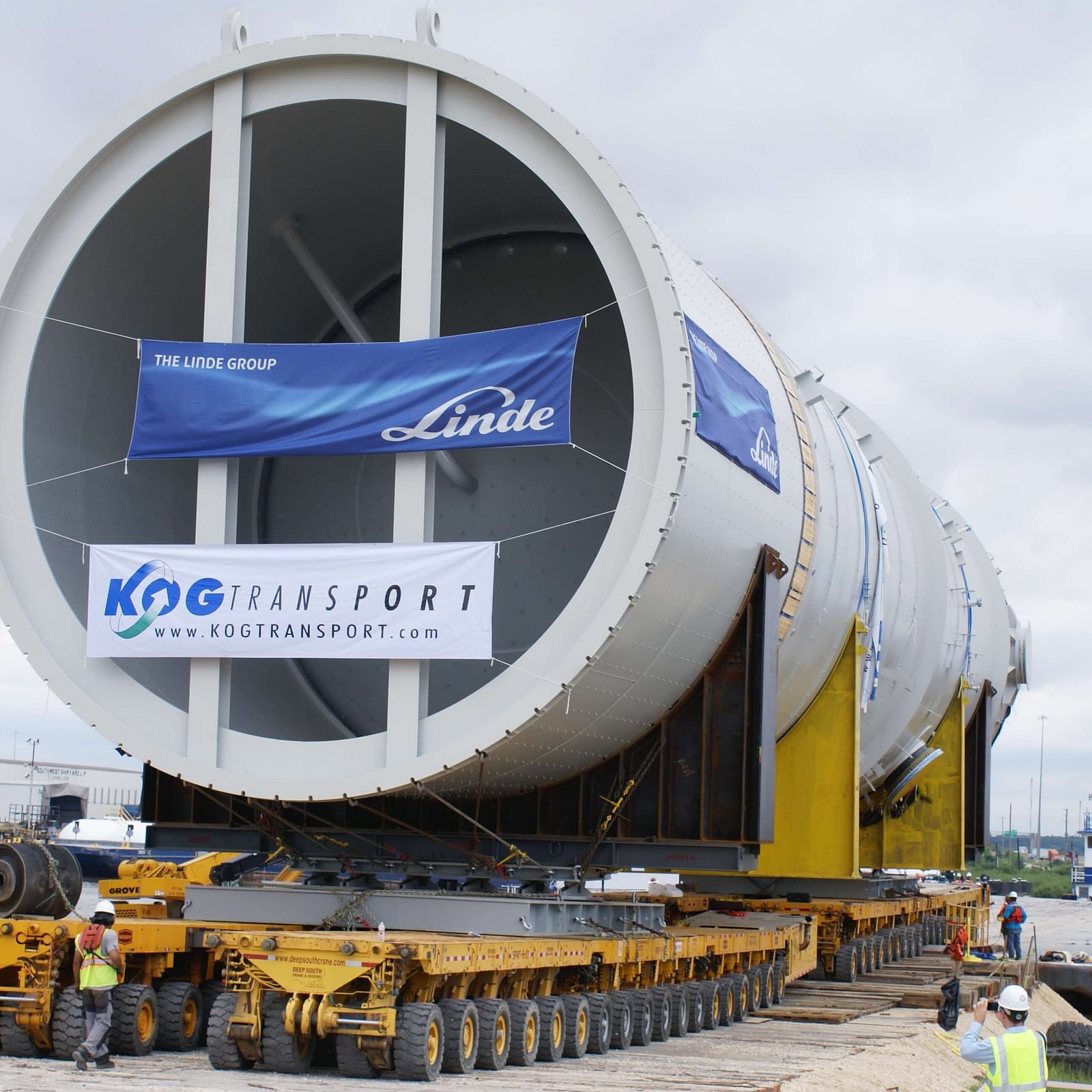 37 Vessel Heavy Haul
View Project
37 Vessel Heavy Haul
As part of an expansion project in the Southwest, Deep South received, barged, and transported 37 vessels to complete this project.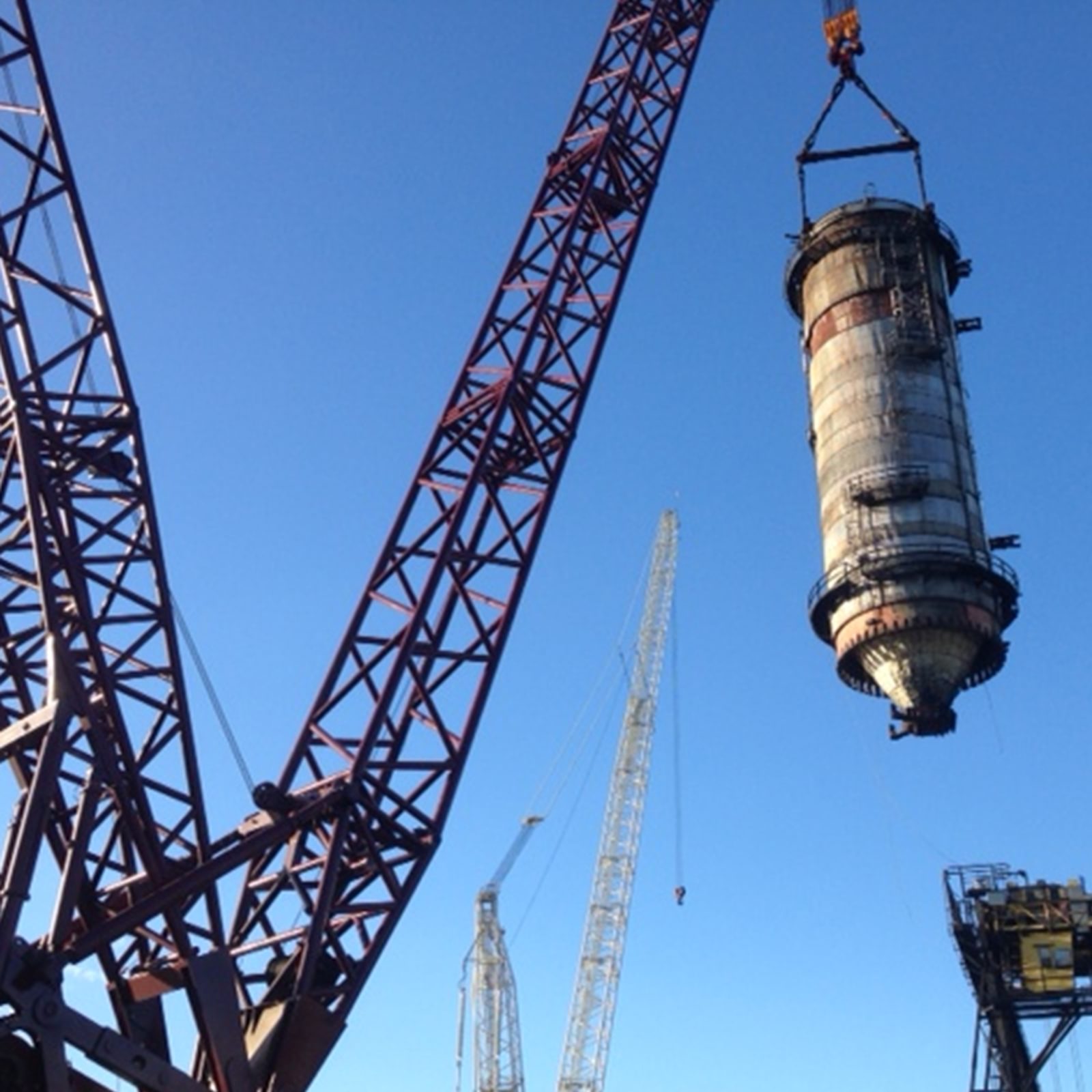 420T Vessel VersaCrane™ Lift
View Project
420T Vessel VersaCrane™ Lift
Using our powerful 2,500-ton VersaCrane TC-36000 with 450' main boom and a 260' radius, Deep South successfully removed and replaced these vessels, the largest of which was 420 tons.