ABOUT THE FACILITY
Opened in 1968, this office serves as Deep South's corporate office and is home to the all-powerful VersaCrane fleet and manufacturing facility. Our skilled employees, coupled with our state-of-the-art fabrication facilities, allow us to custom design, fabricate and test virtually anything required for a project right at home. All VersaCrane components are engineered and fabricated at our Baton Rouge facility by a team of certified engineers and experienced craftsmen.
Projects
124-line SPMT Chemical Reactor Transport
View Project
124-line SPMT Chemical Reactor Transport
In the Southwest, Deep South received three vessels from a heavy lift ship at the Port of Houston, barged the vessels, and transported them to final staging using a total of 124-axle lines Scheuerle SPMT. The heaviest vessel weighed 1,800,000 pounds and the total gross weight at transport for that vessel was 2,300,000 pounds.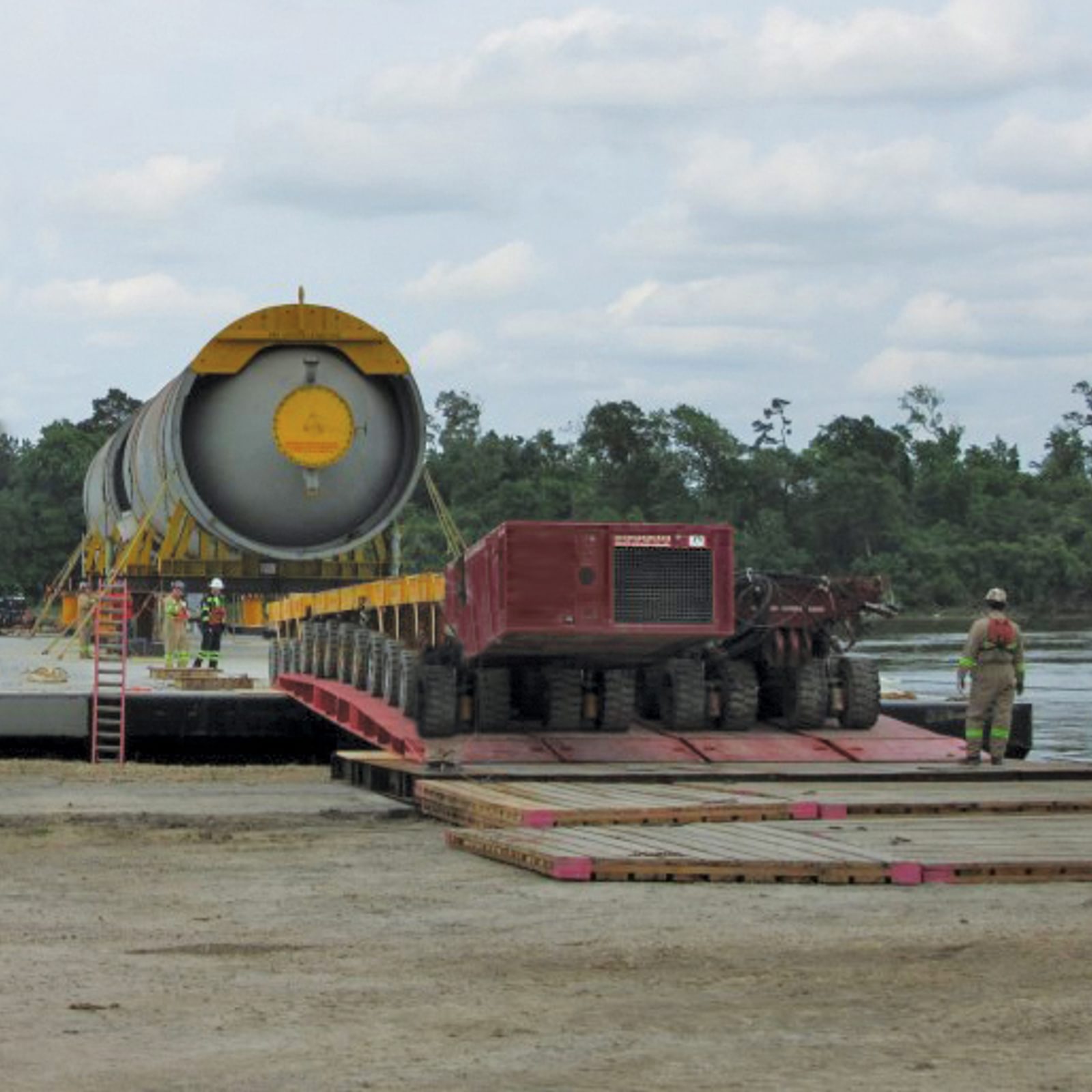 4 Drum Coker Unit
View Project
4 Drum Coker Unit
Deep South was contracted to complete a full replacement of a four-drum coker unit.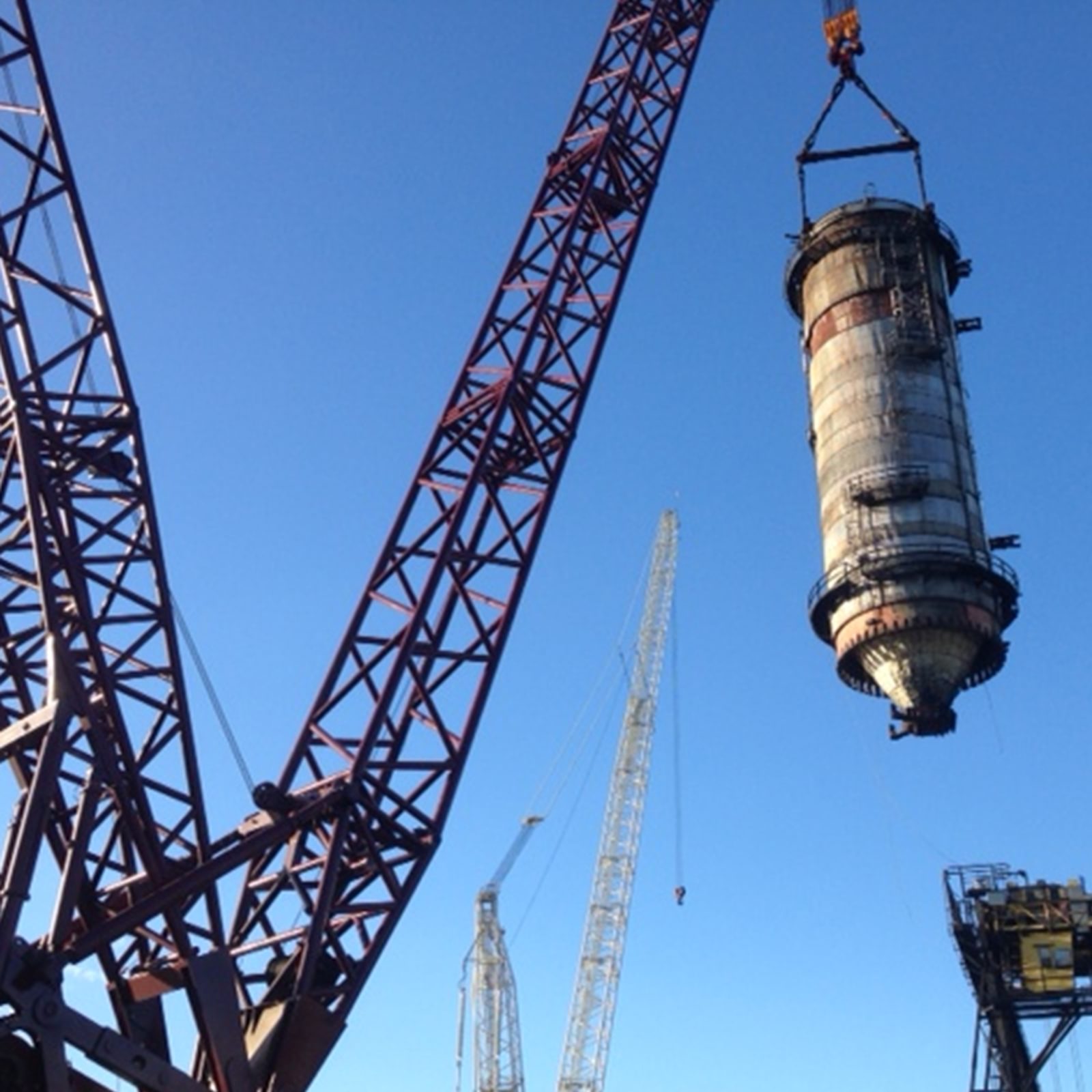 420T Vessel VersaCrane™ Lift
View Project
420T Vessel VersaCrane™ Lift
Using our powerful 2,500-ton VersaCrane TC-36000 with 450' main boom and a 260' radius, Deep South successfully removed and replaced these vessels, the largest of which was 420 tons.