24-hour Rapid Response
When unexpected outages or emergency situations require an equipment provider's rapid response, you can lean on Deep South to handle the job.

Our staff is on call 24-hours a day, 7-days a week at (877) 490-4371.

Your partner for unexpected outages and emergency situations
Whether it is a tight deadline or an emergency situation requiring rapid response:
We help clients to conduct risk assessments, develop plans and execute them in a timely manner - all while having an attention to detail and a focus on safety.

We have highly trained and skilled personnel from our engineers, operators, supervisors, riggers, safety, transport operators and truck drivers on call.
We are a one-stop shop that offers a range of services with top-notch equipment including: crane and rigging services, heavy haul transport services, and specialty equipment as well in-house engineers and state-of-the-art fabrication shops.
We will work with you to restore normal activity as soon as possible.
Our Experience
Deep South has been involved in a variety of emergency situations such as: uprighting overturned equipment, manually raising flood gates ahead of storms, installing temporary bridges for access, recovering large boats taking on water, working with power crews restoring electricity, train derailments, cargo load shifts (for both ships and trucking), and plant emergencies (such as unexpected outages or fires).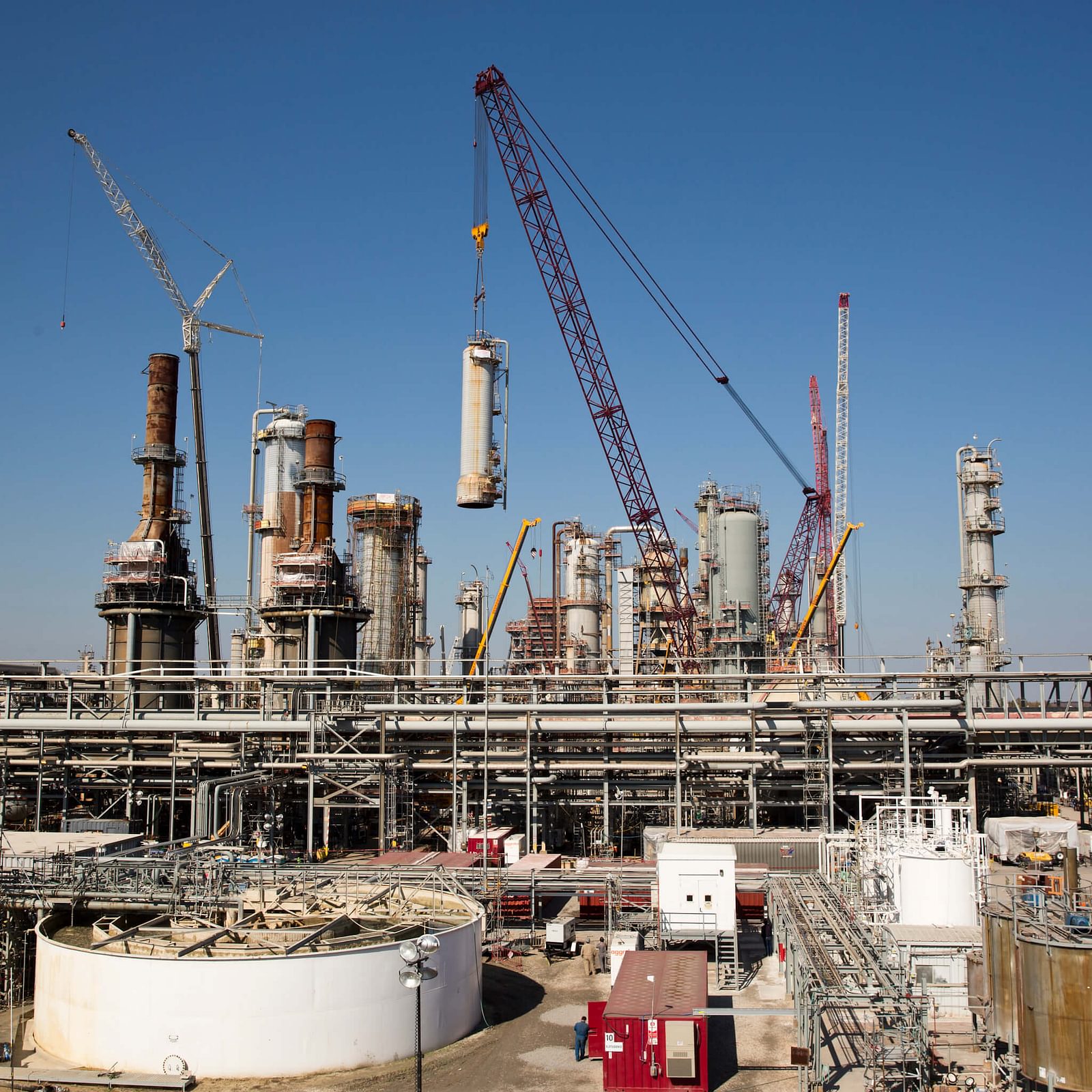 Southeast Petrochemical Turnaround
View Project
Southeast Petrochemical Turnaround
Supplying all cranes in two units during a petrochemical turnaround in the Southeast, Deep South supported the change out of old components and reinstallation of new components with 19 cranes working throughout the project.
A Flare for Efficiency
View Project
A Flare for Efficiency
Routine maintenance plant turnarounds are typically anything but straightforward—as a turnaround in the Southeast quickly demonstrated. The effort called for the removal and replacement of three exchangers, as well as a flare modular replacement. The size and location of the exchangers, the tight window for replacement of the flare, and localized high working-wind speeds were a few of the top challenges that the Deep South team were tasked to overcome.
A High Lift for Health
View Project
A High Lift for Health
As part of an HVAC system upgrade, a client needed to place a new industrial-size, 25,000-pound chiller onto the roof of its multi-story medical facility in New Orleans, LA. The challenges on this project, located in a congested urban environment, ranged from limited space to set up cranes and associated support equipment to a requirement that trees along the roadway could not to be disturbed. Also, the road and medical facility had to remain open throughout the effort.