Projects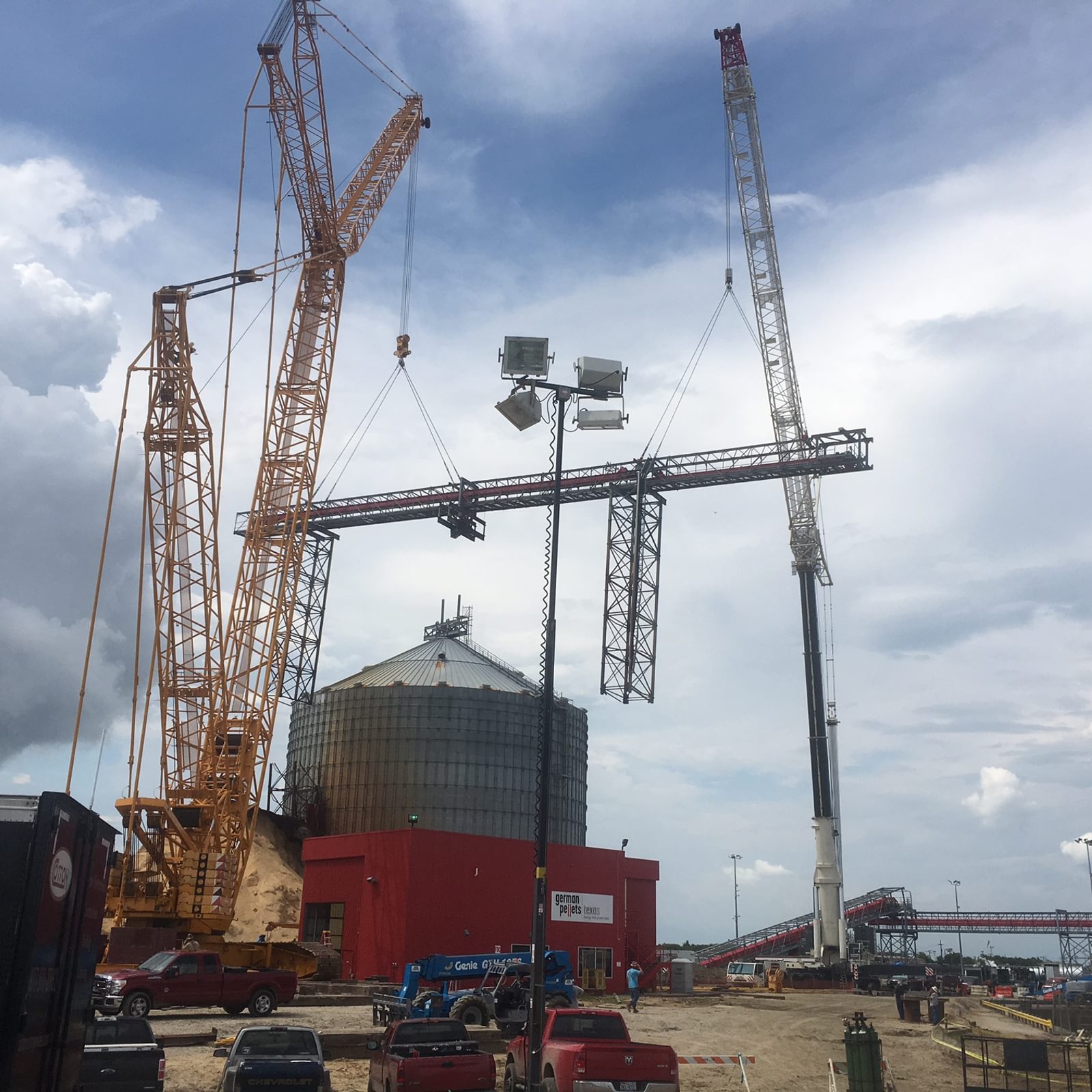 A One Lift Truss and Tower Take-Down
View Project
A One Lift Truss and Tower Take-Down
In the Southwest, a 100' diameter wood pellet bin caught fire and collapsed, compromising the 117,000-pound, 215' long truss and tower conveyor system.
Flare Stack Lift
View Project
Flare Stack Lift
Deep South Crane and Rigging was contracted for a heavy lift project in Norco, Louisiana. The scope of work required for this lift included lifting two sections of a flare stack and the flare tip.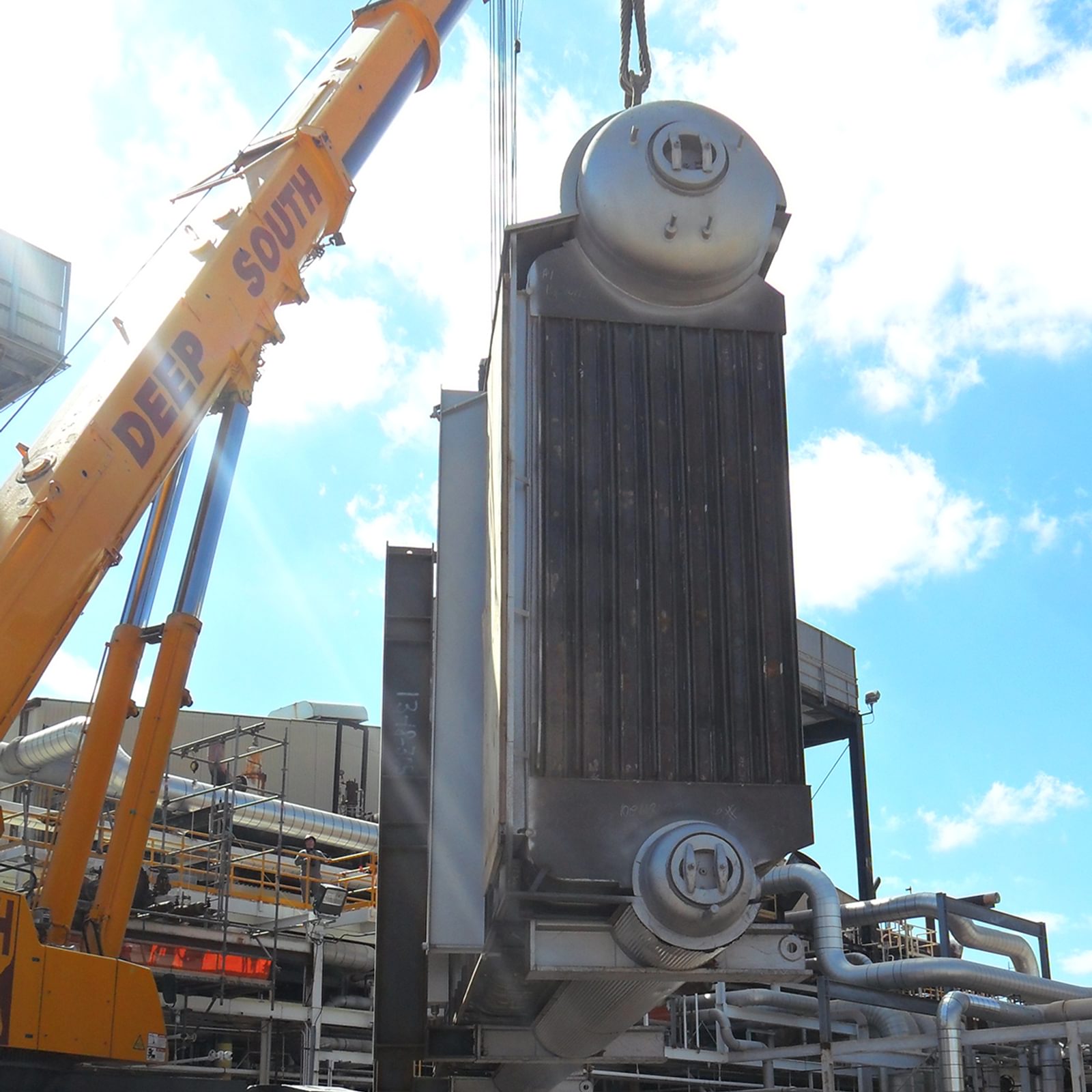 400,400 Pound Boiler Lifts
View Project
400,400 Pound Boiler Lifts
Three boilers were delivered horizontally to Deep South's 500-ton hydraulic gantry system and then trans-loaded onto Scheuerle SPMTs in a very congested unit.