Support for Offshore Wind
One of the unique challenges in the nascent United States offshore wind industry is complying with the Jones Act. The Jones Act requires the transportation of people, merchandise, and industrial activities within United States territorial waters be built, flagged, owned, and operated by United States citizens or permanent residents. Deep South has the heavy haul SPMTs and cranes to provide turnkey solutions for all offshore wind components imported from overseas where we can offload, stage, and reload components onto a Jones Act-compliant vessel from any port location.
In the future, floating turbines will become more prevalent in the United States Deep South has the large capacity cranes and experienced crane operators to assist with any assembly operations needed. Deep South will provide port side turbine assembly as the technology is commercialized.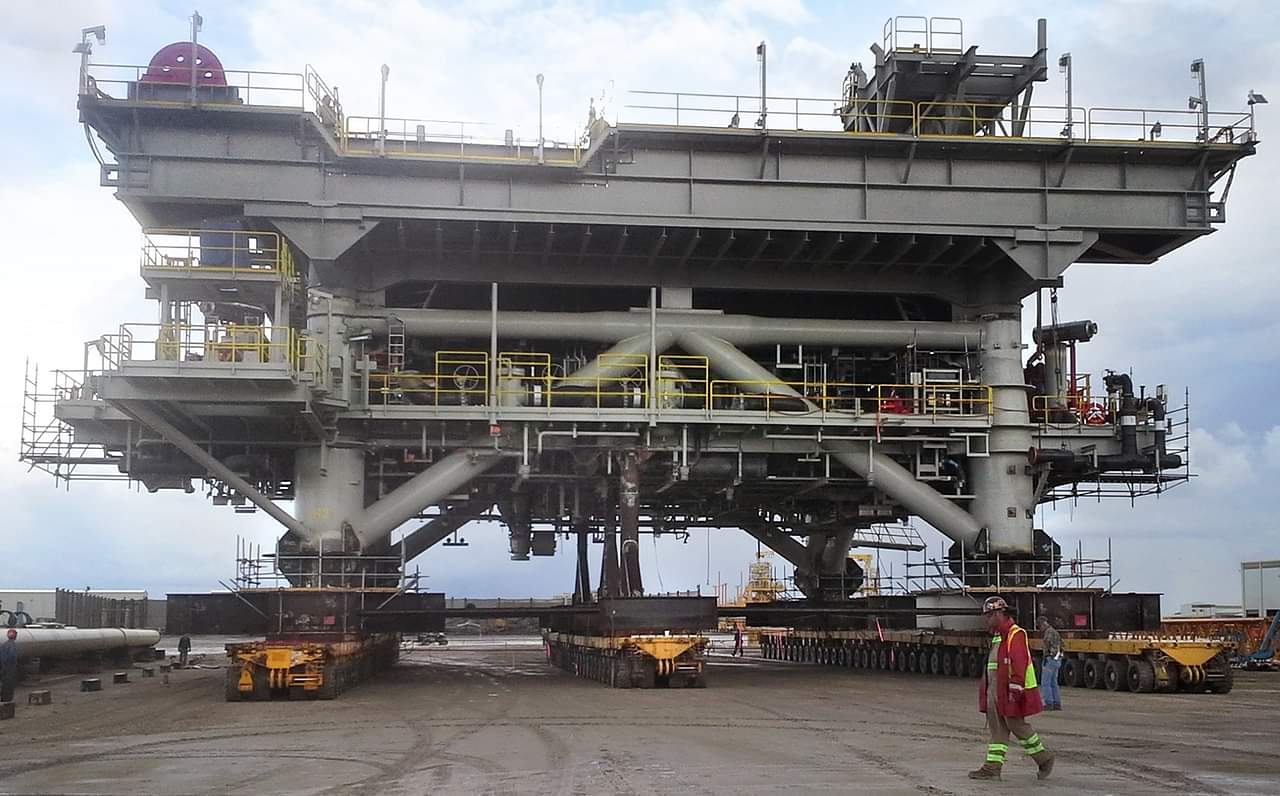 We are proud to be a heavy lift and heavy haul contractor with the comprehensive services and depth of experience to be your go-to partner for projects of every size. With crane capacities to 3,000T and one of the largest fleets of SPMTs in the U.S., Deep South is uniquely positioned to provide turnkey services to this emerging industry.

We have a large fleet of equipment including VersaCranes™ to 3,000T, crawler cranes to 1,760T, truck cranes to 1,320T, and rigging hardware/specialty devices up to 1,600T. Deep South also has self-propelled modular transporters, over-the-road/dual-lane transport systems, towed hydraulic modular transporters, temporary bridge systems, levee crossing systems, lift towers, strand jacks, hydraulic gantries, hydraulic skid and hydraulic jacking systems, and marine and rail securement systems.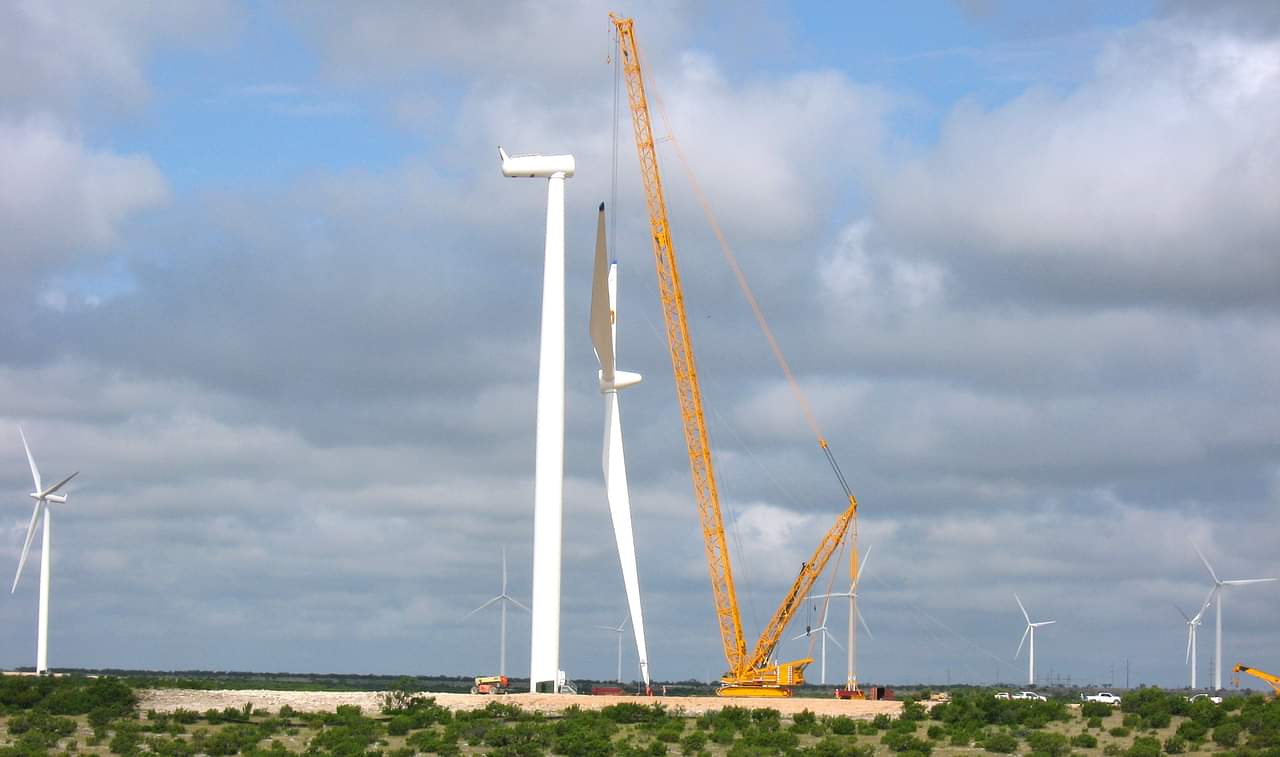 OVERCOMING OBSTACLES WITH CUSTOM SOLUTIONS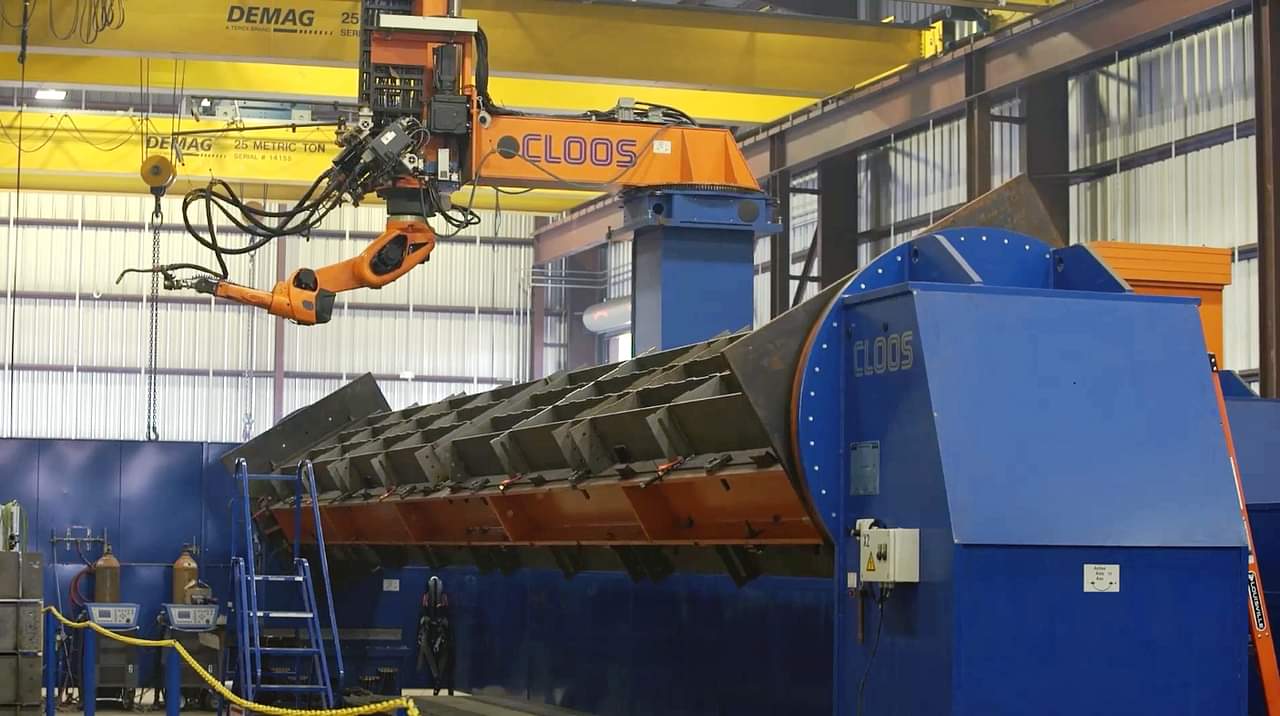 When traditional solutions are not enough, Deep South can take an engineered approach to solving project challenges. Project solutions are created by a team of certified professional engineers and experienced craftsmen who partner to design, fabricate, and test virtually anything required for a project.
Our fabrication facilities total nearly 100,000 square feet.
The facilities are equipped with the tools needed such as a state-of-the-art robot welder, CNC tables, lathes, boring machines, radial drilling machines, cutting tables, saws, and multi-process welders.
24-hour crews are available.
An Award-Winning Safety Program
Clients immediately recognize the professionalism and award-winning safety-first culture at Deep South Crane & Rigging.
We know that people are our most valuable asset and we place their safety as our first priority. That's why our workplace safety program is one of the industry's best, with continuous training and education to ensure that every team member is fully prepared to complete every task with safety at the forefront — from simple office procedures to operating equipment, rigging, lifting and moving.
A sample of recent awards include:
Houston Business Roundtable 2021 Best in Class Safety Excellence Award
Greater Baton Rouge Industry Alliance 2020 Workforce Development Best of Division I Award
Greater Baton Rouge Industry Alliance 2020 Contractor Safety Excellence Award
LWCC 2020 Safest 70
Southwest Safety Council 2020 Contractor Safety Award – Gold

A Flare for Efficiency
View Project
A Flare for Efficiency
Routine maintenance plant turnarounds are typically anything but straightforward—as a turnaround in the Southeast quickly demonstrated. The effort called for the removal and replacement of three exchangers, as well as a flare modular replacement. The size and location of the exchangers, the tight window for replacement of the flare, and localized high working-wind speeds were a few of the top challenges that the Deep South team were tasked to overcome.
A High Lift for Health
View Project
A High Lift for Health
As part of an HVAC system upgrade, a client needed to place a new industrial-size, 25,000-pound chiller onto the roof of its multi-story medical facility in New Orleans, LA. The challenges on this project, located in a congested urban environment, ranged from limited space to set up cranes and associated support equipment to a requirement that trees along the roadway could not to be disturbed. Also, the road and medical facility had to remain open throughout the effort.
A Technical Towering Roll, Move, and Lift
View Project
A Technical Towering Roll, Move, and Lift
As part of a complex project for a refinery, the Deep South team was tasked with receiving, transporting and lifting a 114'-7" x 33'-5" x 39'-10" vacuum tower weighing in excess of one million pounds. This multi-step project required considerable planning, technology and creative thinking.