News
---
Deep South Crane and Rigging Ranked in Top 10 of the 2019 IC50
Posted: 07/09/2019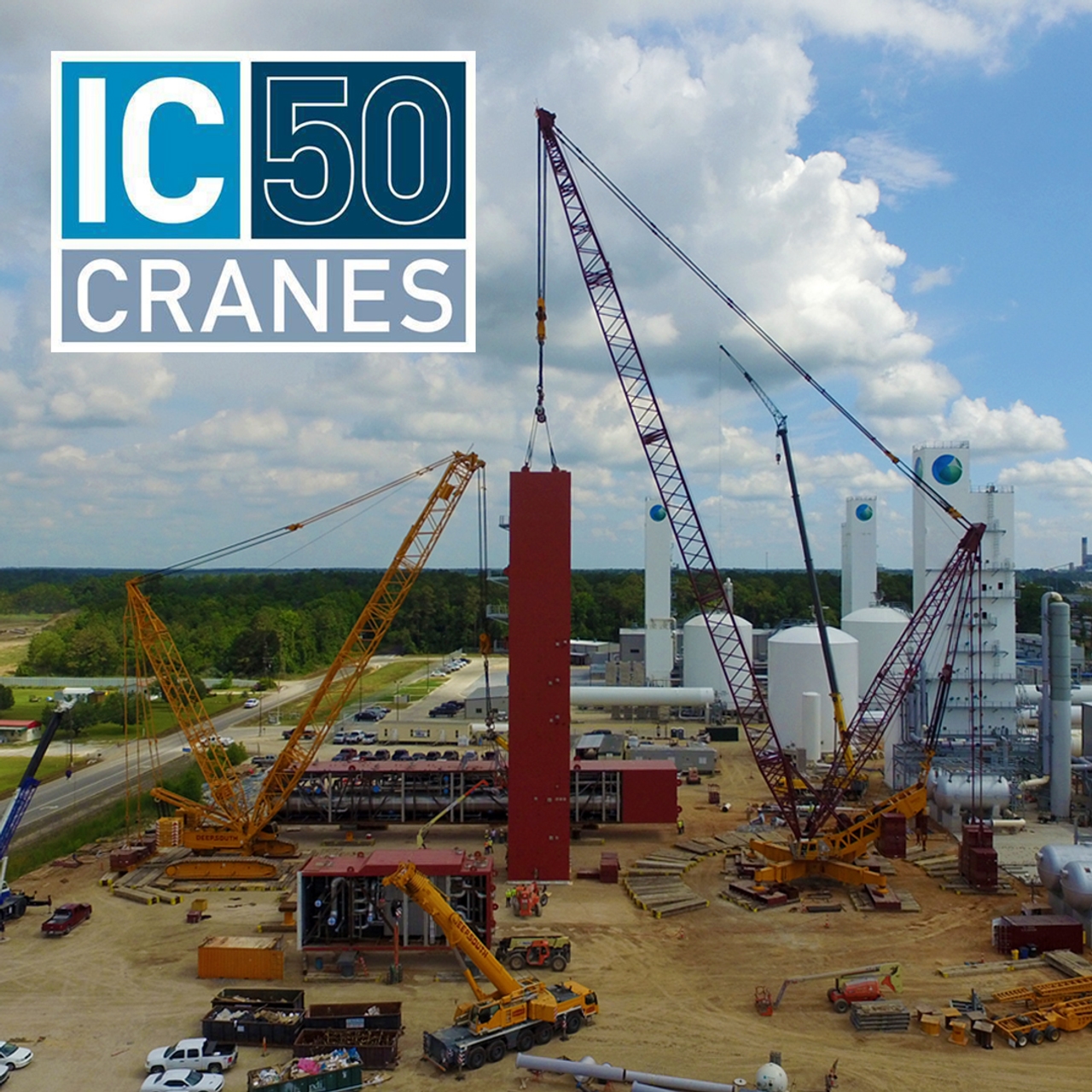 Deep South was recently ranked 9th in International Cranes and Specialized Transport's IC 50 Index, which ranks the largest crane-owning companies worldwide. Companies are ranked by their IC Index, calculated as the total maximum load moment rating, in tonne-metres, of all cranes in a fleet. Deep South was previously ranked #13.
Based in the United States and operating in North and South America, Deep South operates 8 depots with 750 employees. Their fleet includes 242 wheeled mobile cranes and 26 lattice cranes; the largest is the newly released 3,000-ton VersaCrane TC 36000/2. Deep South's 2019 IC Index was 488,085 tons, up from 420,000 in 2018.
About Deep South
Deep South Crane & Rigging is a leading provider of heavy lift and transport solutions in the refining, chemical, and energy sectors and strives to provide its customers the best tools to complete the task at hand and is home of the VersaCrane fleet. The firm offers a complete range of services, from bare crane rental to turn-key heavy lift and transport solutions to clients in North and South America. It operates out of 8 locations including Baton Rouge, LA; Sulphur, LA; New Orleans, LA; Dequincy, LA; Beaumont, TX; Houston, TX; Westville, IN; and Catlettsburg, KY. Sister company DS Americas operates out of Bogota, Colombia. Recent recognition includes 2018 Houston Business Roundtable (HBR) Best of the Best Safety Excellence Award and 2019 Mentor Award; 2018 Industrial Safety Training Council (ISTC) Safety Achievement Award; 2018 Greater Baton Rouge Industry Alliance (GBRIA) Contractor Safety Excellence Award, Crane & Rigging; 2018 and 2019 Specialized Carriers and Rigging Association (SCRA) Safety Award; and 2018 and 2019 Louisiana Worker's Compensation Corporation (LWCC) Safest 70.
---
Deep South Wins Safety Awards from GBRIA, HASC/HBR, and ISTC, Among Others
Posted:07/12/2018
The Greater Baton Rouge Industry Alliance (GBRIA) recently awarded Deep South Crane first place in the Crane & Rigging category at GBRIA's 2018 Contractor Safety Excellence Awards on March 15th. Deep South also won the Houston Area Safety Council and Houston Business Roundtable (HBR) Best of the Best award in the Crane & Rigging division, becoming the only company that has received this award in back-to-back years of eligibility, and the ISTC Beaumont Safety Achievement Award.
Deep South Crane Honored with 2019 SC&RA Safety Award and LWCC Safest 70
Posted:05/16/2019
Deep South is honored to have recently received two safety awards. On April 27th at the Specialized Carriers & Rigging Association's (SC&RA) annual conference in Carlsbad, CA, Deep South received the 2019 Crane & Rigging Group Safety Award, and three Deep South crane operators received the Crane Operator Safety Award. LWCC also recognized Deep South in their Safest 70 award program.
---