News
---
Creative Thinking Keeps Transport Costs Low and Delivery Quick
Posted: 01/17/2022
As part of a natural gas fractionation project, an EPC contractor needed to transport two large drums to the customer's facility.

In the past, these drums have been moved via barge and road, a costly, complex process. Competitors proposed that the drums had to be barged and then transported to the site to avoid power lines and infrastructure, also requiring the closure of a major highway.
The hot oil drum (59'8"L x 17'6"W x 23'3"H) weighs 186,400 pounds and the suction KO drum (53'8"L x 21'W x 21' H) weighs 222,034 pounds.
In particular, the 23'3" drum height posed challenges for complete over-the-road transport. A Goldhofer "Dual Lane"drop-deck would help the Deep South team reduce costs and time of the transport.
Travel Techniques
The customer also needed assistance lifting and loading the drums onto our trailers. Deep South chose the most efficient method for this by utilizing a 500-ton gantry system.
The team looked to its Goldhofer transporter with Goldhofer Drop Deck systems for a 100% road solution. The drop deck configuration reduced the height of the drums overall transport height below the 24' needed to travel under the overhead road sign located along the route.
An 8-axle-line Dual Goldhofer with Goldhofer Dual Lane Drop Deck was used for the hot oil drum and the 12-axle-line Goldhofer with Goldhofer Drop Deck for the KO drum.
Throughout the 43 mile move, the transport team relied on utility, power, and third party bucket trucks, along with police and Union Pacific Railroad crews to ensure safe right-of-way of both drums traveling and delivering in one night.
Cost Effective and Safe
The road-only transport method saved the customer at least $250,000 and was delivered on time and under budget.
----------
About Deep South: Deep South Crane & Rigging is a leading provider of heavy lift and transport solutions in the refining, chemical, and energy sectors and strives to provide its customers the best tools to complete the task at hand and is home of the VersaCrane fleet. The firm offers a complete range of services, from bare crane rental to turn-key heavy lift and transport solutions to clients in North and South America. It operates out of 7 locations including Baton Rouge, LA; Sulphur, LA; New Orleans, LA; Dequincy, LA; Beaumont, TX; Houston, TX; and Catlettsburg, KY. Sister company DS Americas operates out of Bogota, Colombia. Recent recognition includes 2018 Houston Business Roundtable (HBR) Best of the Best Safety Excellence Award, 2019 Mentor Award, and 2020 Finalist; 2018 Industrial Safety Training Council (ISTC) Safety Achievement Award; 2018, 2020 and 2021 Greater Baton Rouge Industry Alliance (GBRIA) Contractor Safety Excellence Award, Crane & Rigging; 2019 Greater Baton Rouge Industry Alliance (GBRIA) Workforce Development Best of Division OneAward; 2018, 2019, 2020, and 2021 Specialized Carriers and Rigging Association (SCRA) Safety Award; 2018, 2019, 2020 and 2021 Louisiana Worker's Compensation Corporation (LWCC) Safest 70); 2021 Texas Mutual Platinum Safety Partner Award; and 2021 Safety Council of Southwest Louisiana (SWLA) Silver Level Contractor Safety Performance Award.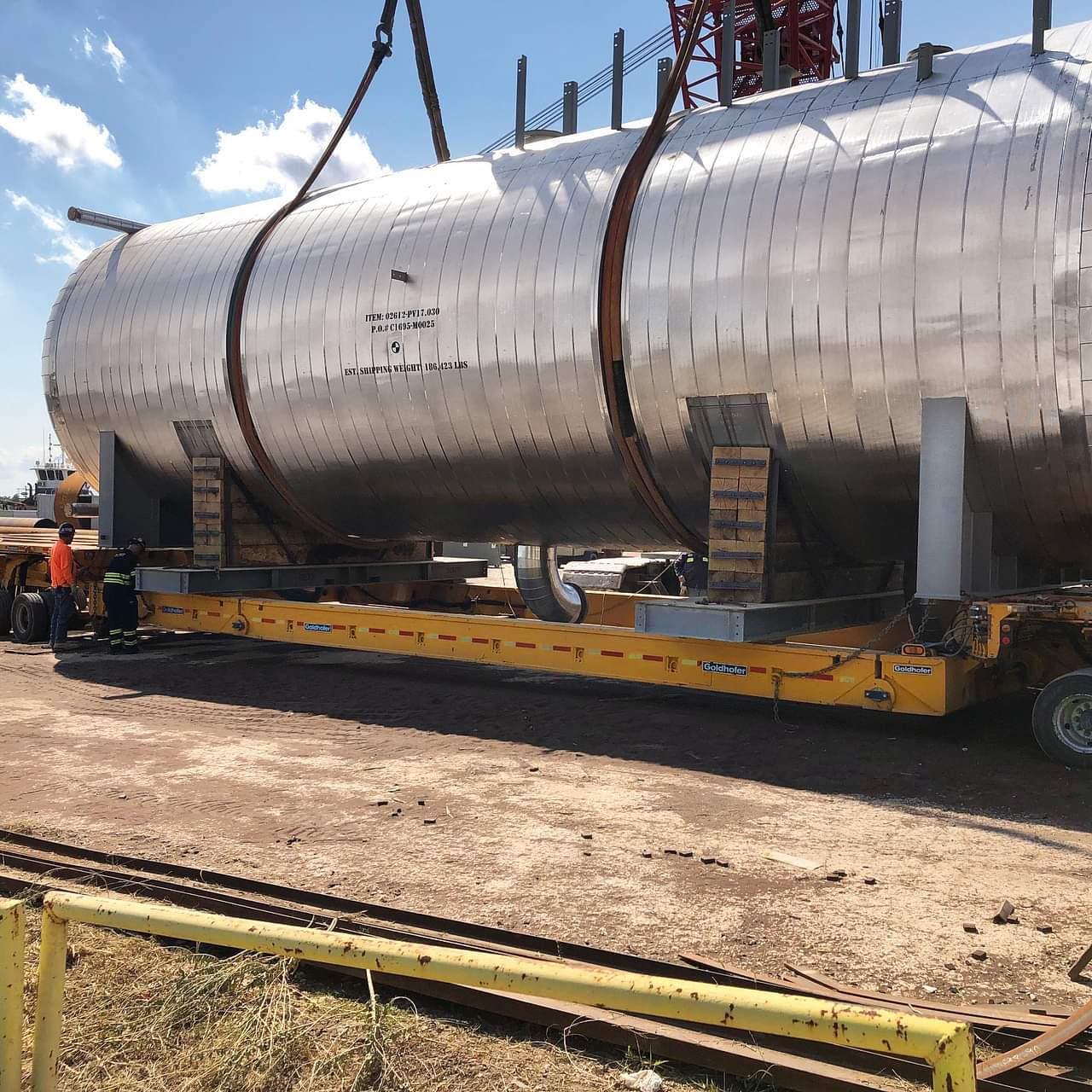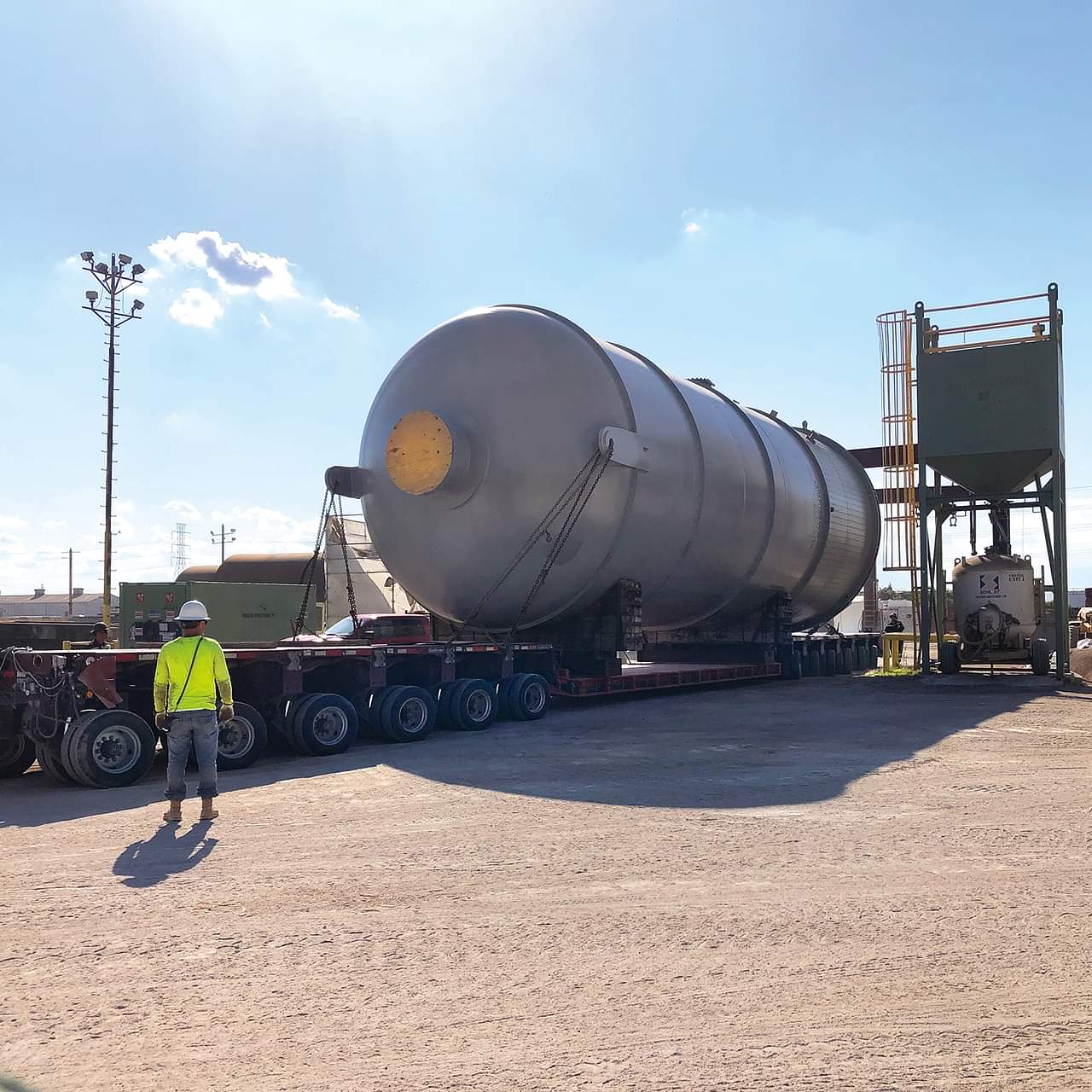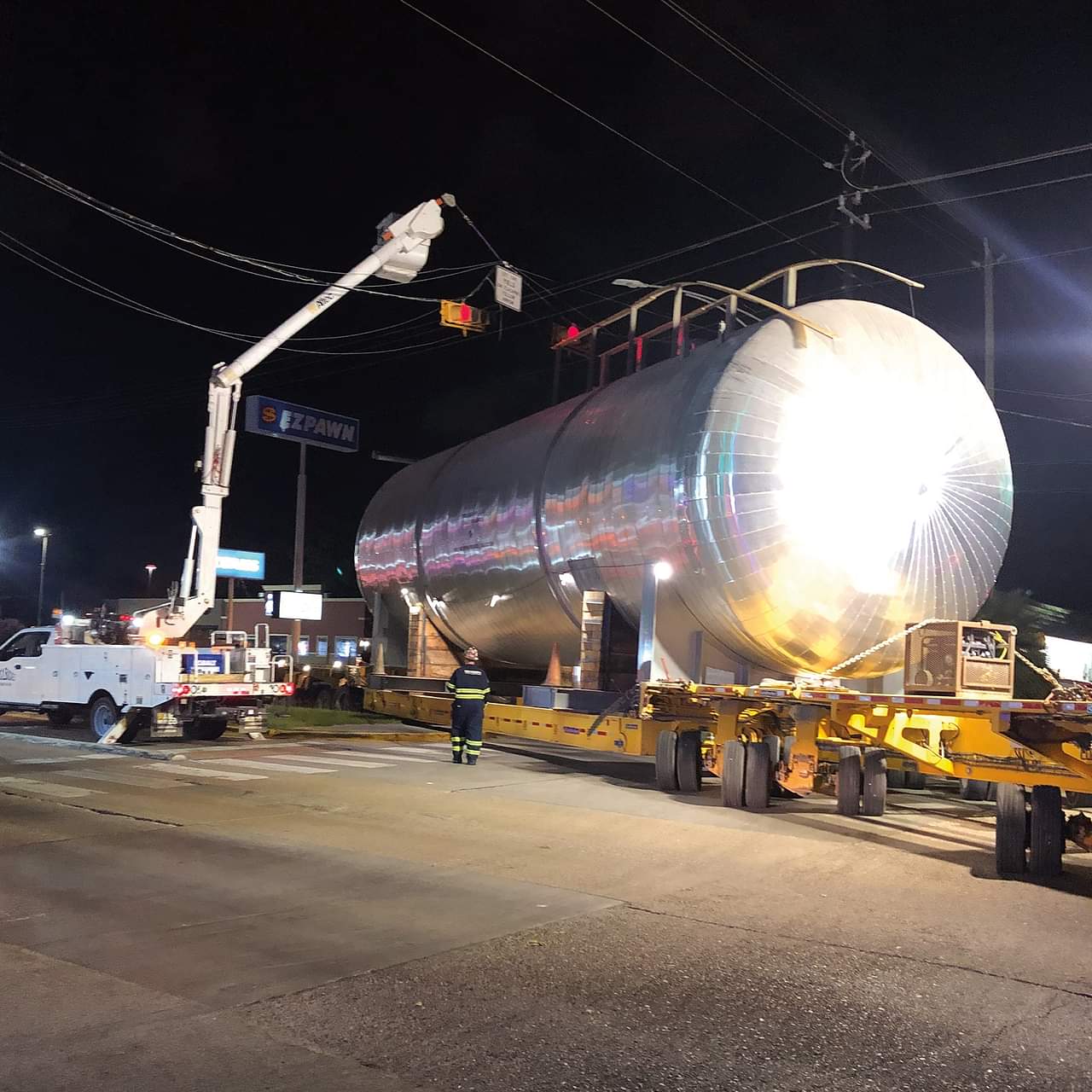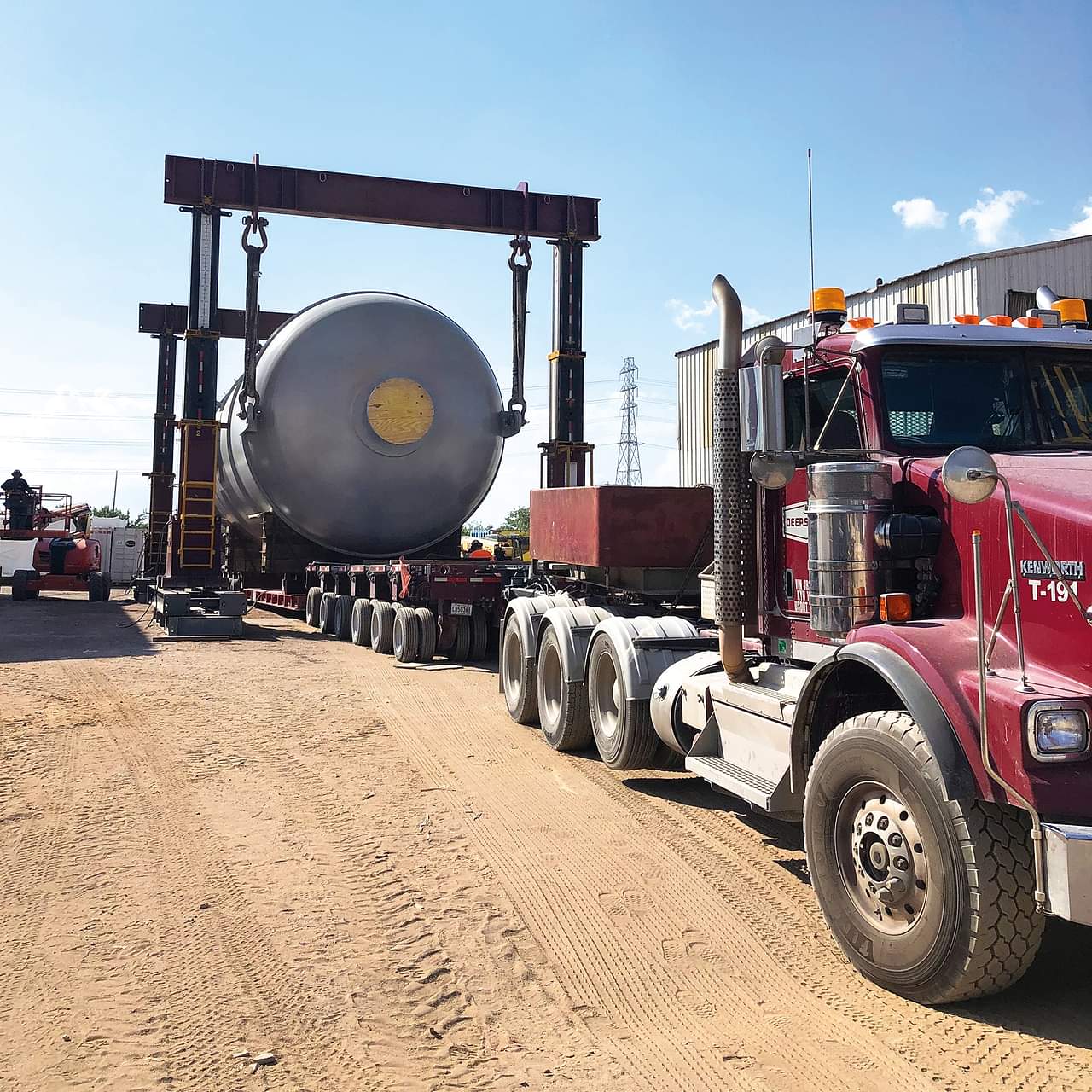 ---
Transporters and Cranes Facilitate Processing Plant Upgrade
Posted:02/04/2022
The movement and replacement of process plant components are a familiar site in the Texas Gulf Coast region—though not often to the scale and timeline faced by one EPC contractor. Per the client, the contractor was tasked with the haul and lift of two trains of fractionation tower components (debutanizer, depropanizer, splitter and deethanizer) over the course of nine months.
Many Lifts, One Solution: Module Lift System Flexes Hydraulic Muscles During Process Plant Overhaul
Posted:12/08/2021
Deep South crews were challenged to haul, lift, and set 84 modules, including three towers (one measuring 100' long, 350,000 lbs.), as well as various pieces of process equipment, such as piping, tanks, PDC buildings, and transformers—all within a tight schedule. Many of the modules had offset centers of gravity further complicating the lift and set.
---