News
---
Power Move: Transformer Lift and Staging Rises to the Occasion
Posted: 01/25/2021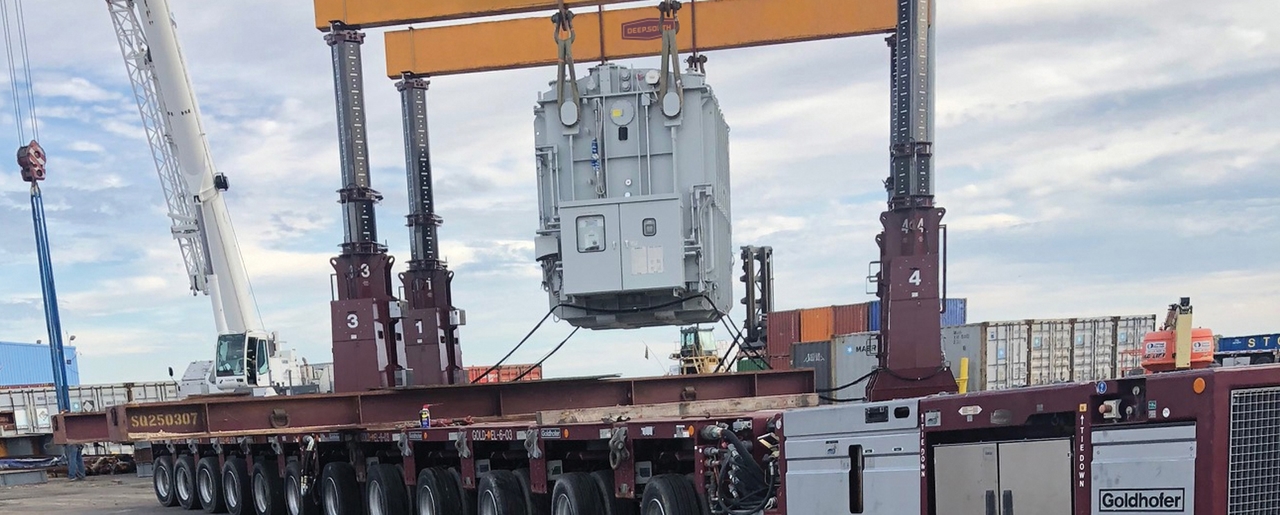 POWER MOVE: TRANSFORMER LIFT AND STAGING RISES TO THE OCCASION
In support of a power plant project in the Northeast, Deep South crews were tasked with transporting and staging four transformers, each 22' high, 12' wide and 14' long and weighing 314,000 pounds.
Maintaining allowable ground bearing pressure and stability were primary concerns throughout the move. Deep South received the four transformers from ship's gear onto 12-axle-line Goldhofer E-series trailers.
Once loaded, Deep South moved to a nearby storage location where the transformers were staged on 16 beams – custom-designed and built by Deep South – until rail cars were available for transport to the power plant.
When the rail cars were ready, Deep South reengaged the E-series trailers to move the transformers to the rail site for transport to the power plant. At the site, Deep South installed a 700-ton J&R gantry that has a maximum stroke of 39 feet. The gantry utilized Deep South-fabricated 40' header beam. To accommodate site allowable ground bearing requirements, Deep South had to use a 20' by 8 ' steel mat base under each gantry leg. The gantry system was strategically placed to load out all four transformers in a timely manner.
"We needed to lift the transformers 12' in the air in order to roll the rail cars underneath and then lower them onto individual cars," says James Caskey, Transport Specialist at Deep South.
Deep South mobilized all equipment, transported, lifted and lowered all four transformers, and demobilized all equipment in three days. The entire job was completed on time and on budget. Most important, zero incidents!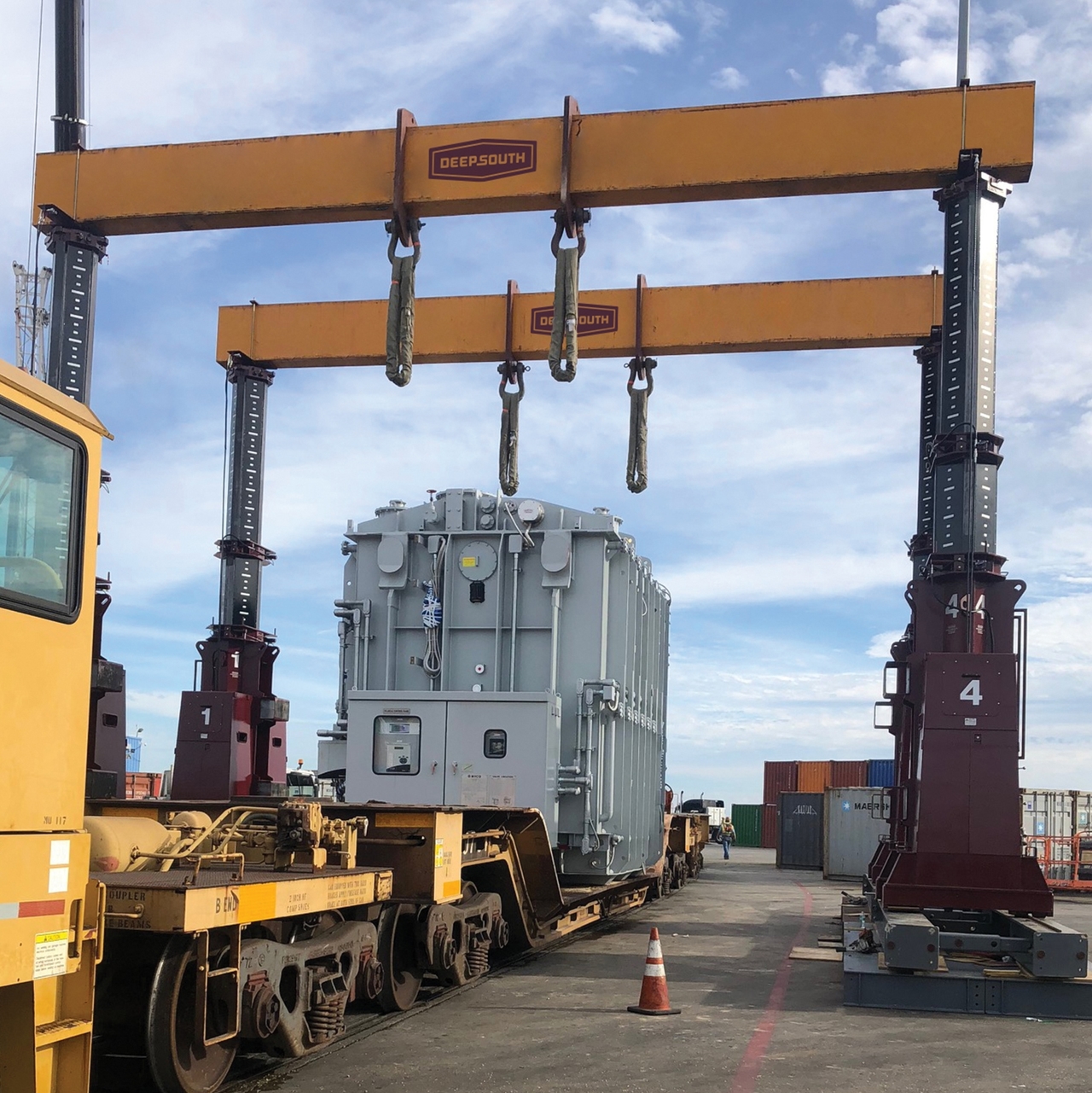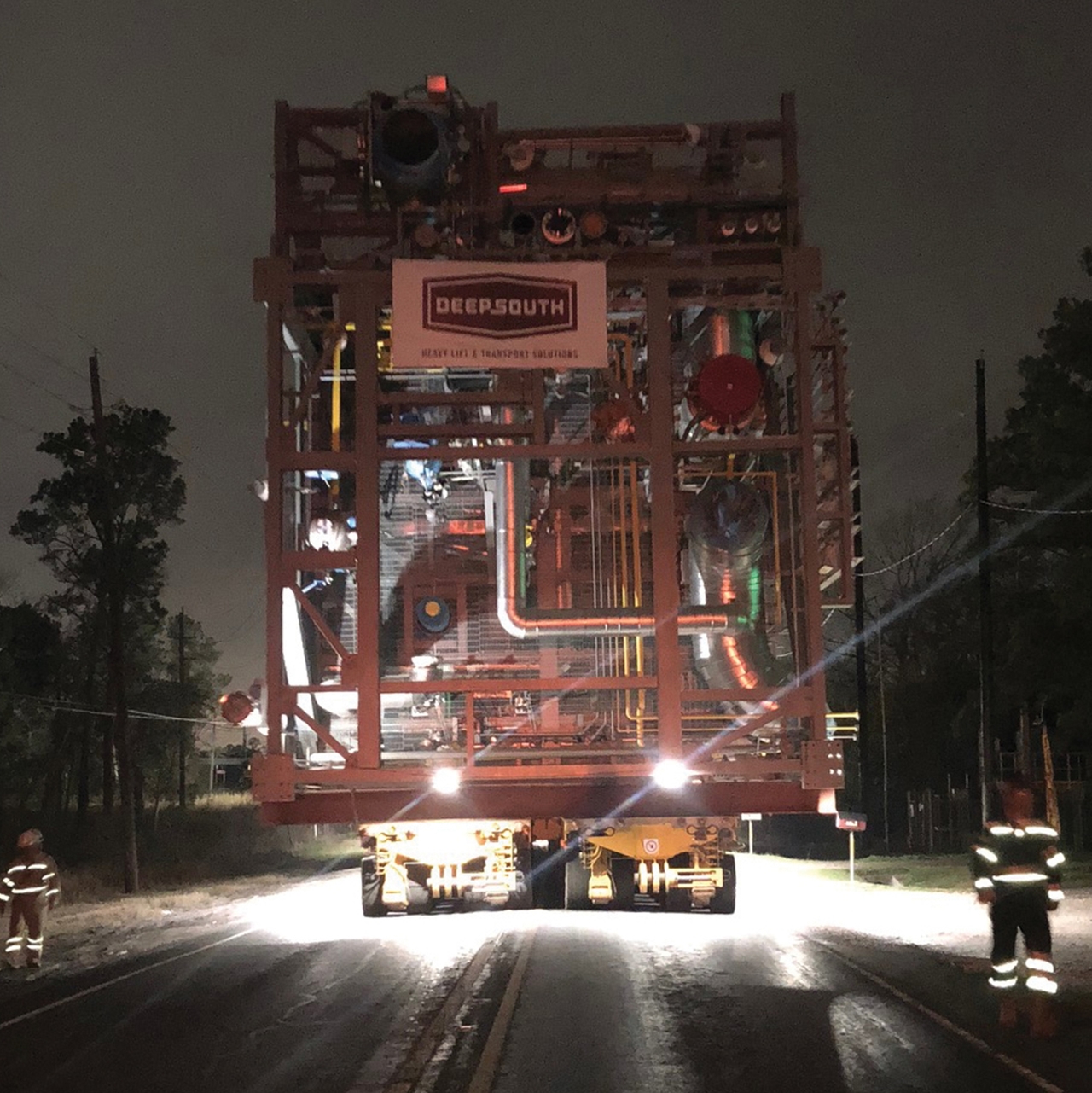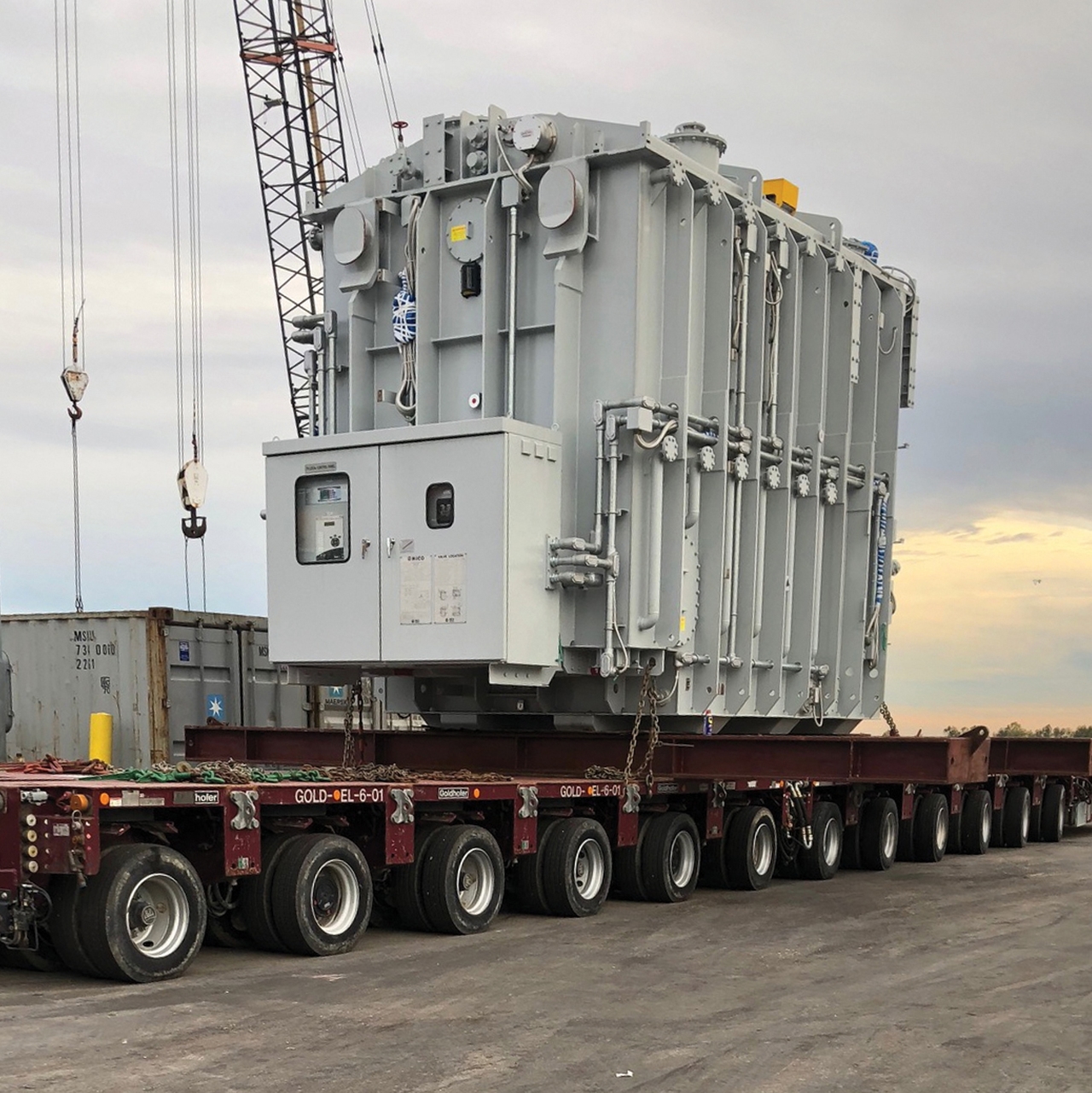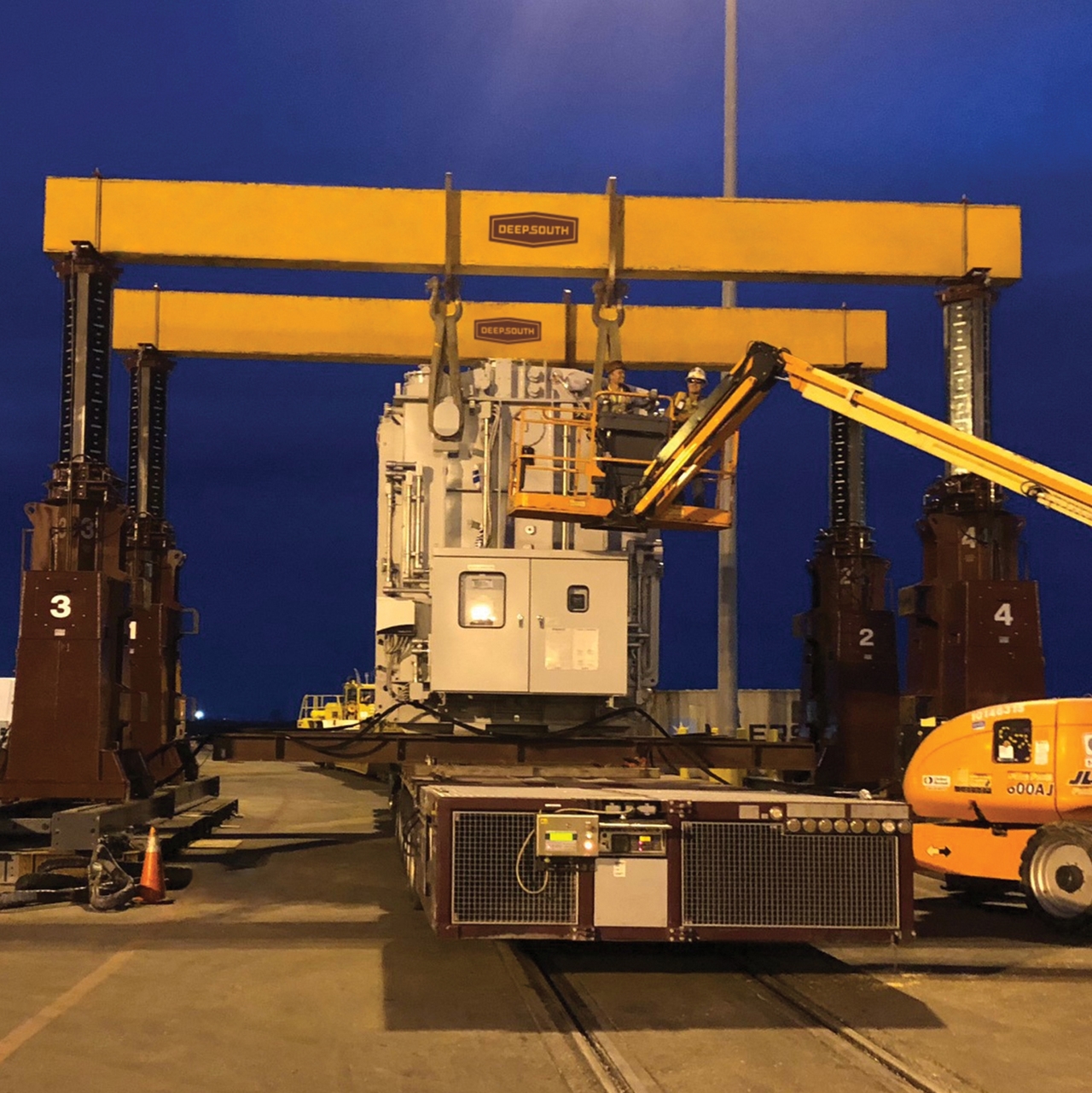 ---
Heavy Haul Job Featured in AC&T Magazine
Posted:02/04/2021
In support of a plant upgrade, a petrochemical company in Louisiana needed to transport several large vessels from a cargo ship to their site. The weight and height of three of these vessels posed challenges for the contractor in the way of severe height restrictions from a pipe rack along a public road.
VersaCrane Line Featured in AC&T's Article "Mega Cranes Tackle Projects Around the Globe"
Posted:02/03/2021
Deep South Crane & Rigging's new, powerful 3,000-ton VersaCrane TC-36000 Series 2 is one of the largest pedestal cranes in the world. The Series 2 configuration utilizes a ring system for the auxiliary counterweight movement, keeping the ground bearing pressures suitable for most project sites. Counterweight is positioned at a 95-foot radius in the Series 2 configuration.
---