News
---
Specialized Transport Solutions Keep Drum Delivery On Track
Posted: 09/26/2023
Chemical drums are massive storage systems, both in size and weight, that are used by manufacturers. Transporting them from fabrication to facility requires considerable planning and care.

Consider the 151,338-pound chemical drum that was manufactured for a petrochemical company in Texas. The drum measured 36'11" x 18'2" x 20'8" and needed to be moved 50+ miles from North Houston to Baytown along major roads.
High Lines of Concern
The drum diameter combined with a typical transporter's height presents a considerable challenge to the road transport plans largely because it typically requires the movement of utility lines along the route.
Instead, at the fabricator, the Deep South team loaded the drum onto a 12-axle-line Goldhofer THP/SL heavy duty modular transporter fitted with a 300-ton drop deck section. Designed specifically for large exceptional loads, this drop deck configuration lowered the height of the fully-loaded transporter below a majority of the utility lines on the proposed route.
That slight adjustment resulted in a significant cost savings, estimated at tens of thousands of dollars, and considerable time savings, as utility line adjustments require extensive public and private agency coordination.
Underground Affects
Once at the chemical plant, the transport challenges shifted to below-ground concerns. The haul route, which included three culverts, was not designed to handle the ground pressures created by the combined heavy duty trailer and chemical drum.
In this case, Deep South crews used 40 steel track mats to cover the entire route as well as specialized bridge ramps that measure 40' x 6'. Designed and fabricated by Deep South for the rigorous heavy transport, distributing loads and mitigating low ground bearing pressures, these steel mats are twice as strong as conventional timber mats. Each mat includes integrated forklift pockets and recessed lift rings for easy, fast and accurate placement and pickup. The specialized bridge ramps, purpose-built by Deep South for over-the-road transport, include a pin connection for easy assembly and are ideal for distributing the load of the transporter.
Finally, at the laydown area, Deep South's 500-ton Liebherr LTM-1400-7.1 hydraulic crane lifted the drum onto its foundation. The entire project was completed on time and within the specified budget.
----------
About Deep South: Deep South Crane & Rigging is a leading provider of heavy lift and transport solutions in the refining, chemical, and energy sectors and strives to provide its customers the best tools to complete the task at hand and is home of the VersaCrane fleet. The firm offers a complete range of services, from bare crane rental to turn-key heavy lift and transport solutions to clients in North and South America. It operates out of 7 locations including Baton Rouge, LA; Sulphur, LA; New Orleans, LA; Dequincy, LA; Beaumont, TX; Houston, TX; and Catlettsburg, KY. Sister company DS Americas operates out of Bogota, Colombia. Recent recognition includes 2018 Houston Business Roundtable (HBR) Best of the Best Safety Excellence Award, 2019 Mentor Award, and 2020 Finalist; 2018 Industrial Safety Training Council (ISTC) Safety Achievement Award; 2018, 2020 and 2021 Greater Baton Rouge Industry Alliance (GBRIA) Contractor Safety Excellence Award, Crane & Rigging; 2019 Greater Baton Rouge Industry Alliance (GBRIA) Workforce Development Best of Division OneAward; 2018, 2019, 2020, and 2021 Specialized Carriers and Rigging Association (SCRA) Safety Award; 2018, 2019, 2020 and 2021 Louisiana Worker's Compensation Corporation (LWCC) Safest 70); 2021 Texas Mutual Platinum Safety Partner Award; and 2021 Safety Council of Southwest Louisiana (SWLA) Silver Level Contractor Safety Performance Award.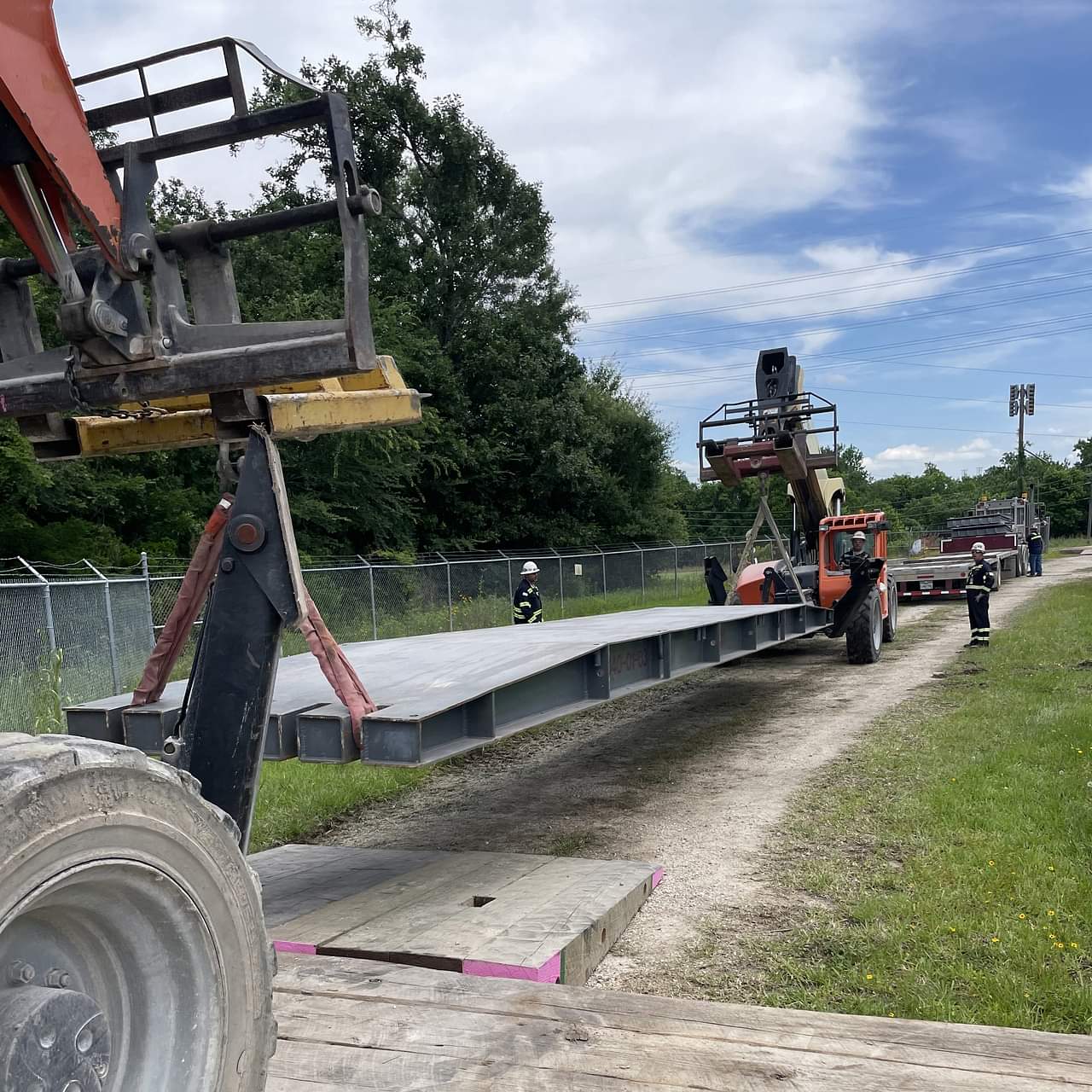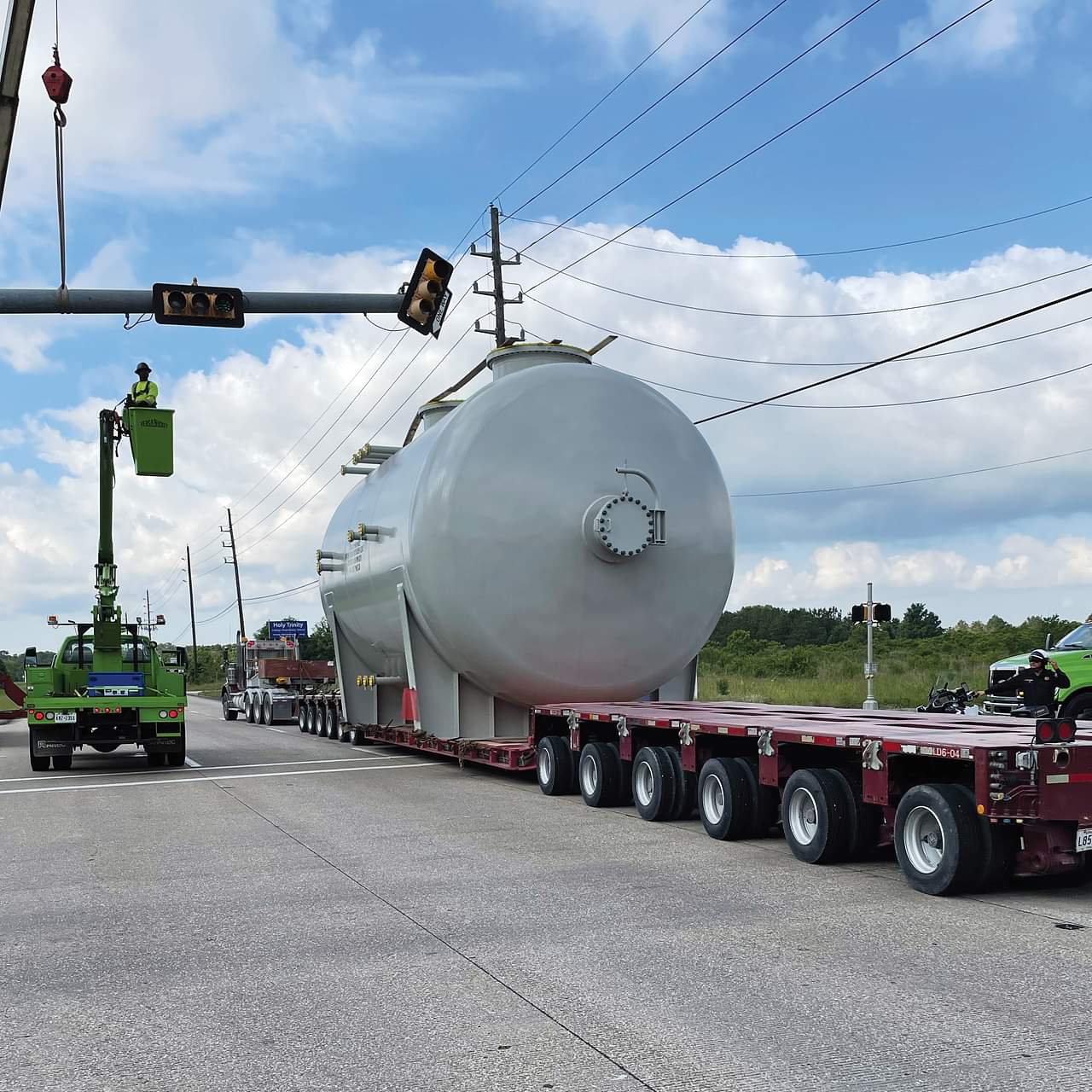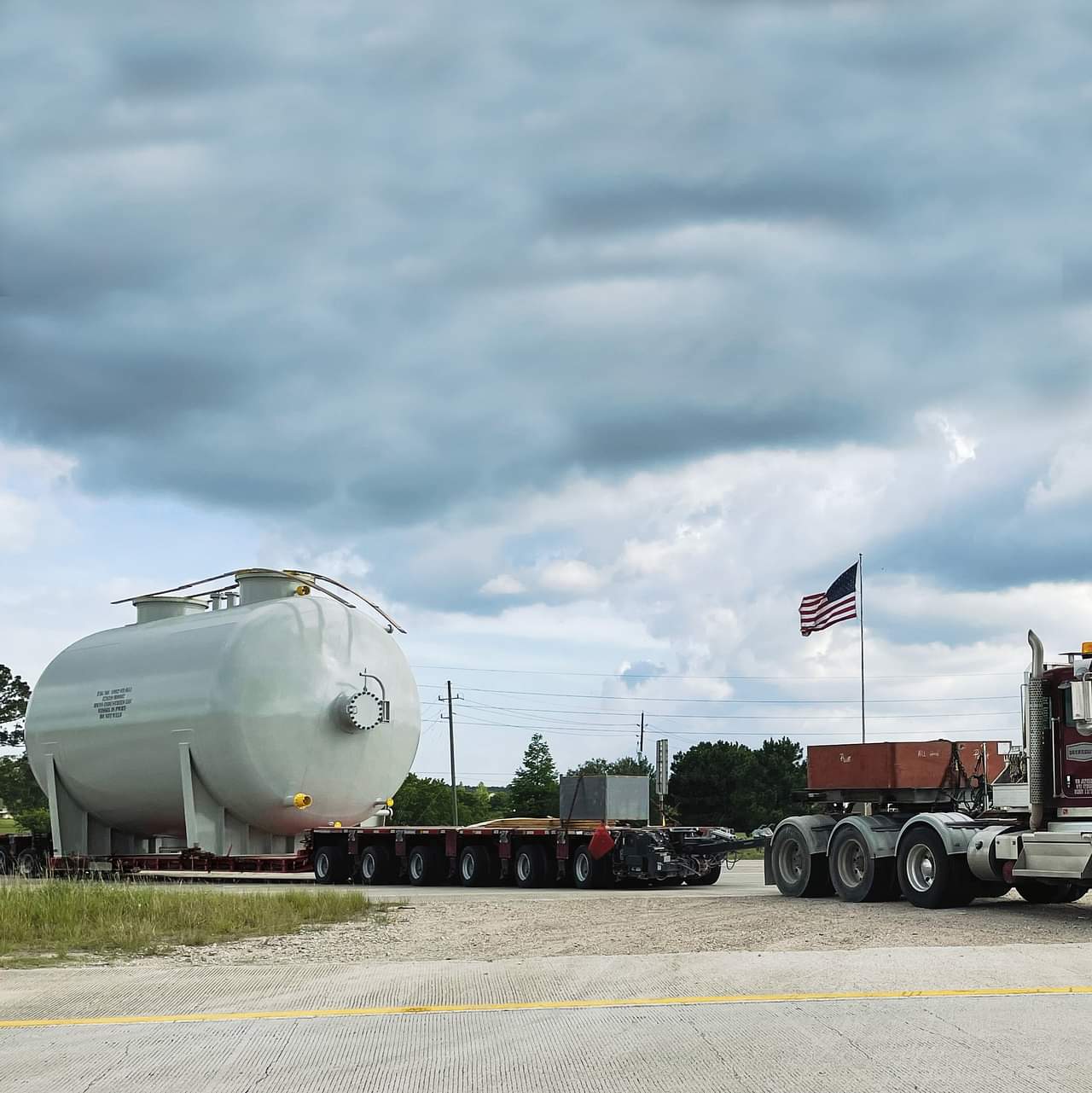 ---
Safety Source : The Fire Tetrahedron
Posted:10/19/2023
The captivating nature of fire has fascinated humanity for generations, and behind its beauty lies the scientific principle of the fire tetrahedron. The National Fire Protection Association (NFPA) is the leading authority on the fire tetrahedron and offers an in-depth explanation on its website. We've condensed the key insights from the NFPA about the fire tetrahedron for your reference.
Customized Heavy Lift Solution Safely Delivers Regenerator
Posted:09/26/2023
Limited space, low ground bearing pressure and a cumbersome heat exchanger combined to create some unique challenges for the Deep South team in California. The customer needed to lift a 35'-diameter x 70'-long regenerator head with cyclones, weighing 775,000 pounds in a tight, geologically compromised area.
---