News
---
Managing the Weight of Expectations with Self-Deploying Bridge System
Posted: 10/20/2021
Managing the Weight of Expectations with Self-Deploying Bridge System
Transporting a 225,000-pound transformer over a bridge with a 30-ton weight limit would typically require the support of multiple assist cranes.
With time and space constraints, a Louisiana-based heavy haul company teamed with Deep South to come up with alternative transport possibilities to manage the weight-limited bridge.
The challenge was to move the heavy transformer, with dimensions of 18' 2" high, 11' wide, and 130' long and a loaded weight of 397,000 pounds, several miles on local roads.
Deep South recommended its self-deploying bridge system to build a bridge over a bridge, thus providing the necessary strength to handle the transport system weight.
These temporary, high strength bridge systems, available in 100' and 80' sizes, can be deployed without the need for assist cranes.
In the case of the transformer, crews first set road plates on either side of the bridge. Then, 100'-long bridge ramps with the jacking system installed were loaded onto a trailer and moved into position over the existing bridge. The jacks were then deployed to lift the bridge ramp above the trailer.
Once the trailer was out from under the bridge, it was lowered to the road plates. Then the second bridge ramp was moved into position. Bridge jumpers helped save time, lower cost and simplify the transport.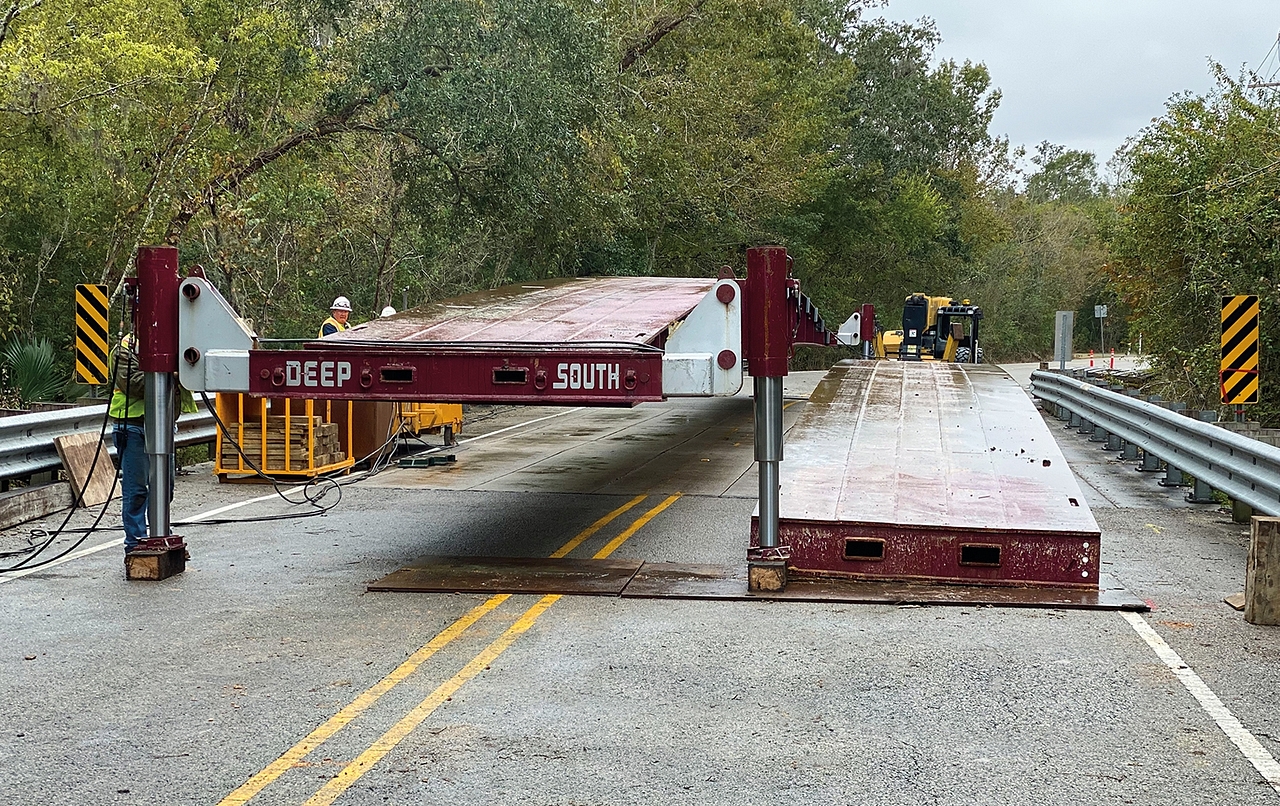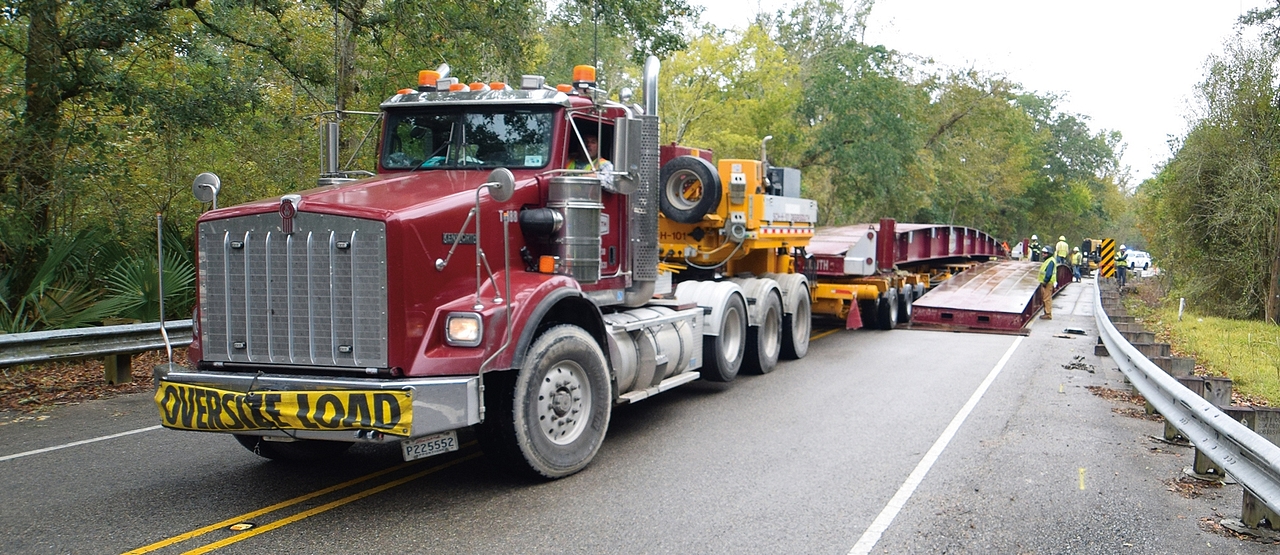 ----------
About Deep South: Deep South Crane & Rigging is a leading provider of heavy lift and transport solutions in the refining, chemical, and energy sectors and strives to provide its customers the best tools to complete the task at hand and is home of the VersaCrane fleet. The firm offers a complete range of services, from bare crane rental to turn-key heavy lift and transport solutions to clients in North and South America. It operates out of 7 locations including Baton Rouge, LA; Sulphur, LA; New Orleans, LA; Dequincy, LA; Beaumont, TX; Houston, TX; and Catlettsburg, KY. Sister company DS Americas operates out of Bogota, Colombia. Recent recognition includes 2018 Houston Business Roundtable (HBR) Best of the Best Safety Excellence Award, 2019 Mentor Award, and 2020 Finalist; 2018 Industrial Safety Training Council (ISTC) Safety Achievement Award; 2018, 2020 and 2021 Greater Baton Rouge Industry Alliance (GBRIA) Contractor Safety Excellence Award, Crane & Rigging; 2019 Greater Baton Rouge Industry Alliance (GBRIA) Workforce Development Best of Division OneAward; 2018, 2019, 2020, and 2021 Specialized Carriers and Rigging Association (SCRA) Safety Award; 2018, 2019, 2020 and 2021 Louisiana Worker's Compensation Corporation (LWCC) Safest 70); 2021 Texas Mutual Platinum Safety Partner Award; and 2021 Safety Council of Southwest Louisiana (SWLA) Silver Level Contractor Safety Performance Award.
---
Transporters and Cranes Facilitate Processing Plant Upgrade
Posted:02/04/2022
The movement and replacement of process plant components are a familiar site in the Texas Gulf Coast region—though not often to the scale and timeline faced by one EPC contractor. Per the client, the contractor was tasked with the haul and lift of two trains of fractionation tower components (debutanizer, depropanizer, splitter and deethanizer) over the course of nine months.
Safety Source: Celebrate American Heart Month
Posted:02/01/2022
Did you know that people who have close relationships at home, work, or in their community tend to be healthier and live longer? One reason, according to the National Heart, Lung, and Blood Institute (NHLBI), is that we're more successful at meeting our health goals when we work on them with others. NHLBI launched the Our Hearts movement to inspire us to protect and strengthen our hearts with the support of others.
---