News
---
A High Lift for Health
Posted: 02/17/2023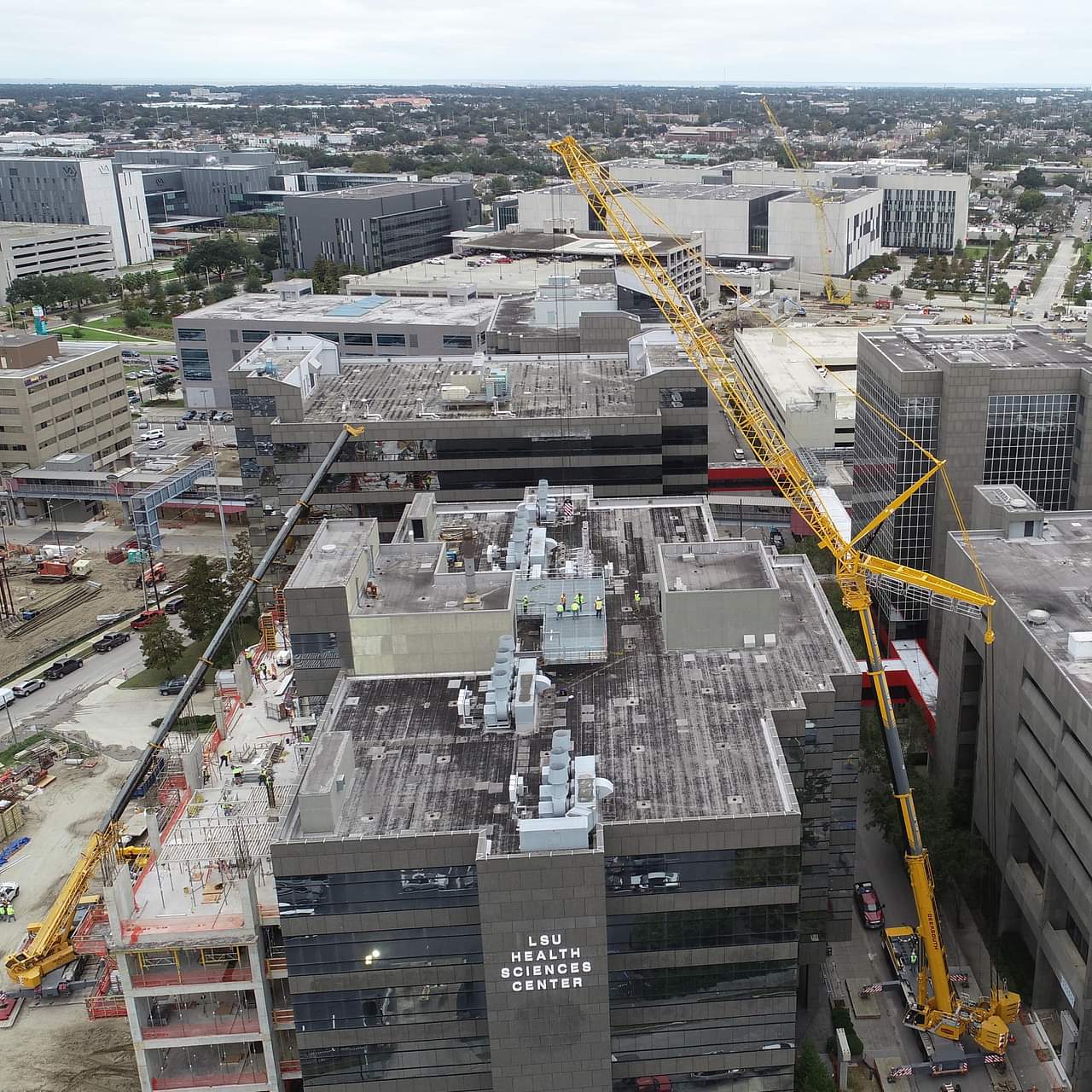 As part of an HVAC system upgrade, a client needed to place a new industrial-size, 25,000-pound chiller onto the roof of its multi-story medical facility in New Orleans, LA. The challenges on this project, located in a congested urban environment, ranged from limited space to set up cranes and associated support equipment to a requirement that trees along the roadway could not to be disturbed. Also, the road and medical facility had to remain open throughout the effort.
The Setup
To stabilize the ground, the Deep South crew first set outrigger mats that extended over and above street curbs to stabilize the ground.
Once the site was prepared, a 550-ton Liebherr LTM-1450 crane with luffing jib was delivered from Baton Rouge to the site. Crews assembled the crane with support from an assist crane over the course of 10 hours. Notably, the assist crane had to be located on a nearby cross street because of the limited roadway space.
Once assembled, crews performed several lifts with the necessary structural iron framing that would hold the HVAC system.
The Lift
The day after the crane was assembled, crews lifted and set the chiller, along with miscellaneous piping, into position on the roof for installation over a course of four hours. On the third day, the crane was disassembled and returned to Baton Rouge.
The assembly and disassembly of the crane as well as the lift of the chiller and miscellaneous equipment were completed with precision and safety—all while keeping the roads and the medical facility open and avoiding nearby obstructions.
----------
About Deep South: Deep South Crane & Rigging is a leading provider of heavy lift and transport solutions in the refining, chemical, and energy sectors and strives to provide its customers the best tools to complete the task at hand and is home of the VersaCrane fleet. The firm offers a complete range of services, from bare crane rental to turn-key heavy lift and transport solutions to clients in North and South America. It operates out of 7 locations including Baton Rouge, LA; Sulphur, LA; New Orleans, LA; Dequincy, LA; Beaumont, TX; Houston, TX; and Catlettsburg, KY. Sister company DS Americas operates out of Bogota, Colombia. Recent recognition includes 2018 Houston Business Roundtable (HBR) Best of the Best Safety Excellence Award, 2019 Mentor Award, and 2020 Finalist; 2018 Industrial Safety Training Council (ISTC) Safety Achievement Award; 2018, 2020 and 2021 Greater Baton Rouge Industry Alliance (GBRIA) Contractor Safety Excellence Award, Crane & Rigging; 2019 Greater Baton Rouge Industry Alliance (GBRIA) Workforce Development Best of Division OneAward; 2018, 2019, 2020, and 2021 Specialized Carriers and Rigging Association (SCRA) Safety Award; 2018, 2019, 2020 and 2021 Louisiana Worker's Compensation Corporation (LWCC) Safest 70); 2021 Texas Mutual Platinum Safety Partner Award; and 2021 Safety Council of Southwest Louisiana (SWLA) Silver Level Contractor Safety Performance Award.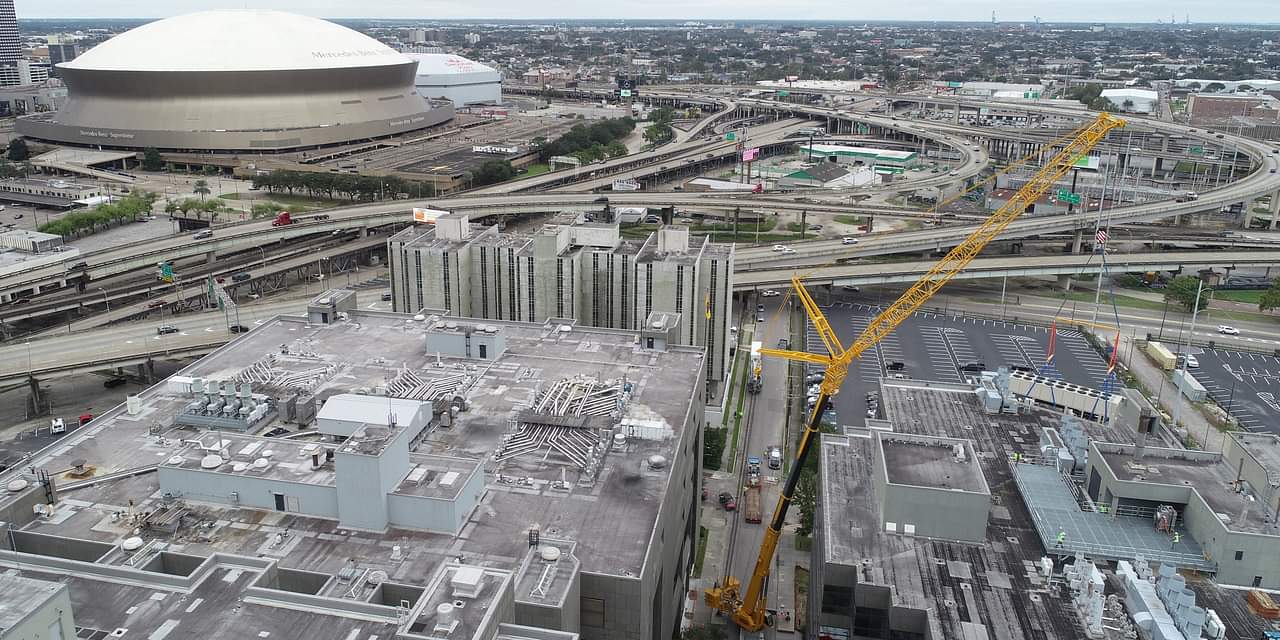 ---
A Technical Towering Roll, Move and Lift
Posted:05/16/2023
As part of a complex project for a refinery, the Deep South team was tasked with receiving, transporting and lifting a 114'-7" x 33'-5" x 39'-10" vacuum tower weighing in excess of one million pounds. This multi-step project required considerable planning, technology and creative thinking.
Safety Source: Food Handling Safety
Posted:05/09/2023
Food handling safety is a critical aspect of ensuring that the food we consume is safe and healthy for us. According to the Centers for Disease Control and Prevention (CDC), foodborne illnesses affect one in six Americans each year. These illnesses can be caused by harmful bacteria, viruses, and other pathogens that are commonly found in food. Therefore, it is essential to know the basics of safe food handling, from storing to preparing and serving.
---