Turnkey in Tight Quarters: Split Trailers Reduce Height with Inches to Spare
For a refinery in the Southeast, Deep South was contracted to remove and replace a derrick structure and two 491,000-pound vessels, each measuring 99' long and 24'2" diameter. Click the video for an in-depth look at this complex project.
CHALLENGING IN-PLANT HEAVY HAUL ROUTE
Along the way, Deep South solved many complex challenges, including coordinating international shipping from Spain to the client's site, transloading the drums to a deck barge at the port, and barging them to the client's site, constructing a new custom earthen ramp, and executing the roll off operation. Once inside the plant, the job became even more complicated as we had to navigate a critical main-line rail crossing in 9 hours while putting no weight on the tracks – and also while bridging a tunnel and encountering numerous limiting height and width requirements, some with only 2" of clearance. Equipment used included 12-axle lines of double-wide Scheuerle SPMT, 10-axle lines of Scheuerle Split SPMT, barge ramps, 80' jumper bridges, jack and slide equipment, and jacking cans.
NOTCHED SADDLE WITH SPLIT SPMT
Deep South implemented an efficient "notched" saddle design with removable blocks, which strengthened the saddles for ocean and river transport. Blocks were removed for inland SPMT transport, allowing the saddles to rest on 10-axle lines of Scheuerle SPMT-SL (Split) Trailers.
This system, when combined with our in-house fabrication capabilities, can reduce transport heights to within inches of the total load height. In this case, the overall vessel height was lowered by 4', allowing the vessel to sit a mere 6" off the ground.
The SPMT-SL Trailer System is fully customizable and can be combined with standard Scheuerle SPMTs for specialty trailer configurations including 3-file (1.5 wide).
VERSACRANE PERFORMS HEAVY LIFTS
For the second phase of this project, Deep South removed and replaced a derrick structure and two coke drums using the 2,500-ton VersaCrane TC-36000 with the 660-ton Terex-Demag CC-2800-1 serving as the tail crane. The 295,000-pound derrick structure was lifted at a 335' radius. To lift the old 372,500-pound coke drums, Deep South engineered and fabricated custom rigging to lift from the bottom nozzle in the vertical position. The new coke drums were lifted and tailed over the live pipe racks with a lift weight of 585,000 pounds at a 390' radius.
Equipment Used

Services Used

By the Numbers

two 491,000-pound coke drums measuring 99' long and over 24' tall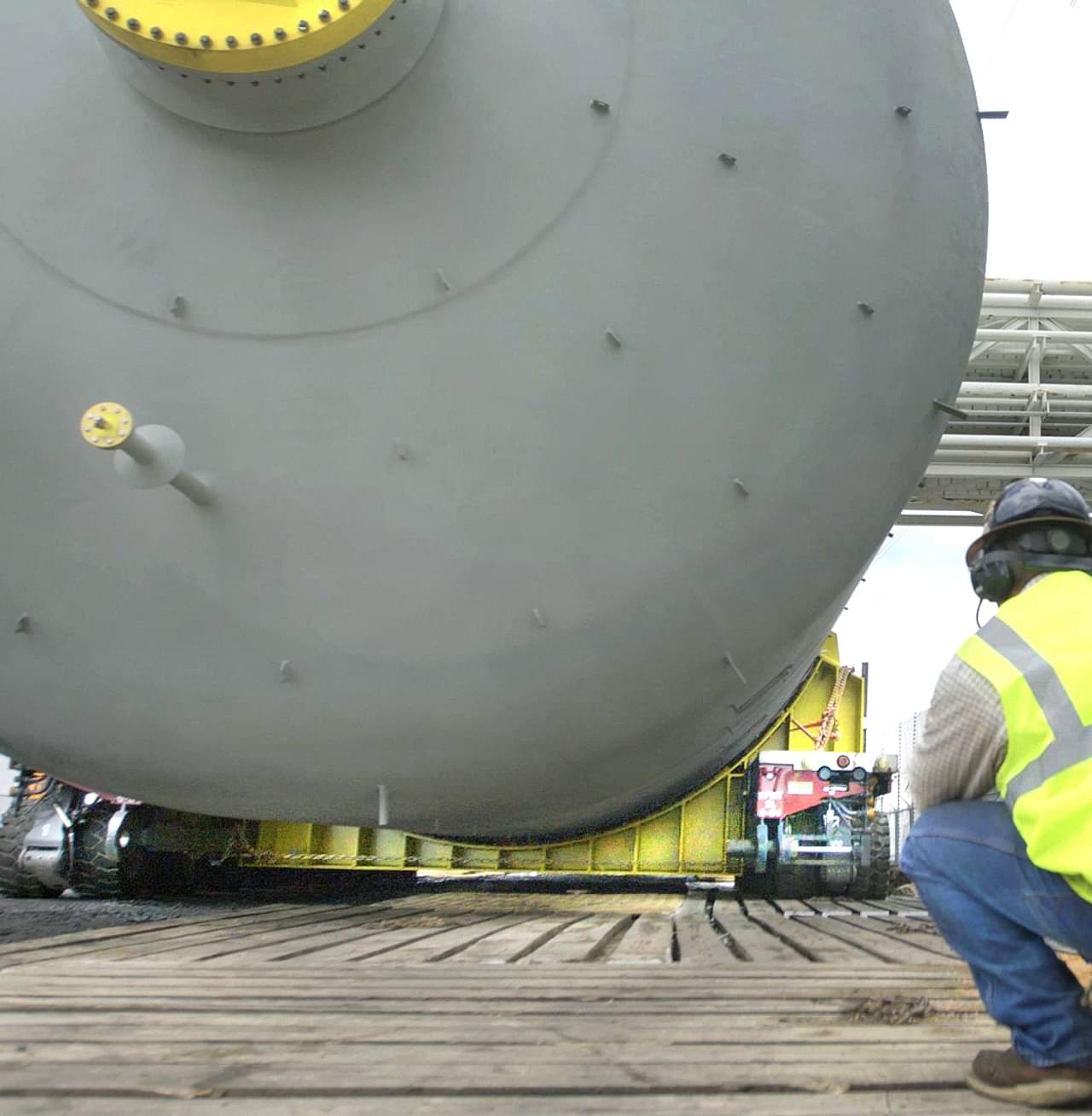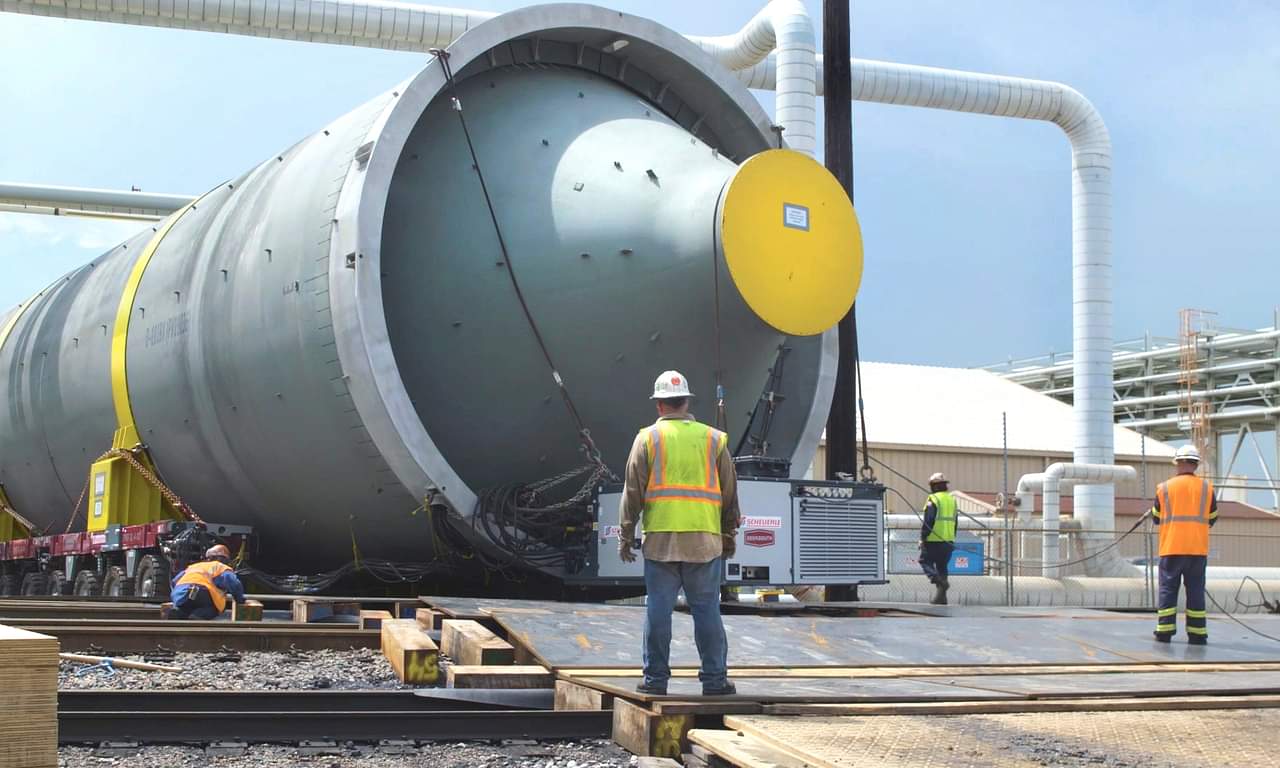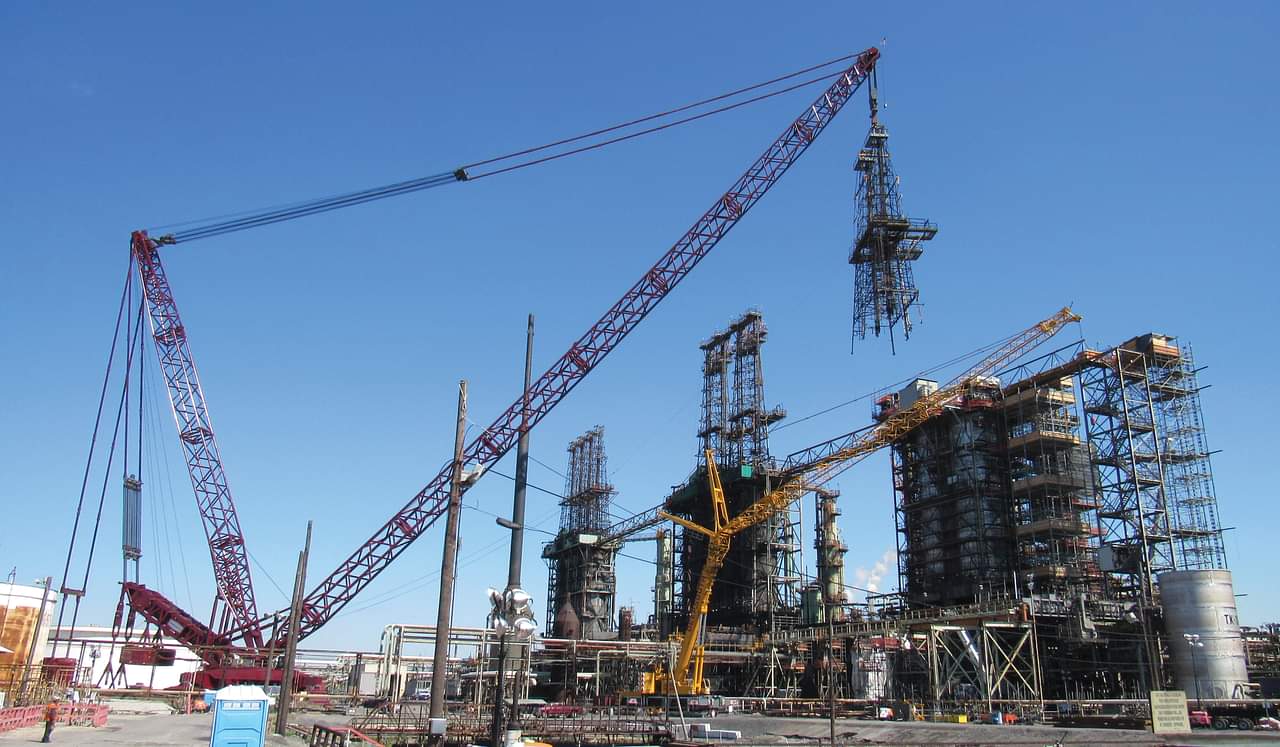 ____________________________________________