Related Projects
124-line SPMT Chemical Reactor Transport
View Project
124-line SPMT Chemical Reactor Transport
In the Southwest, Deep South received three vessels from a heavy lift ship at the Port of Houston, barged the vessels, and transported them to final staging using a total of 124-axle lines Scheuerle SPMT. The heaviest vessel weighed 1,800,000 pounds and the total gross weight at transport for that vessel was 2,300,000 pounds.
Flare Stack Lift
View Project
Flare Stack Lift
Deep South Crane and Rigging was contracted for a heavy lift project in Norco, Louisiana. The scope of work required for this lift included lifting two sections of a flare stack and the flare tip.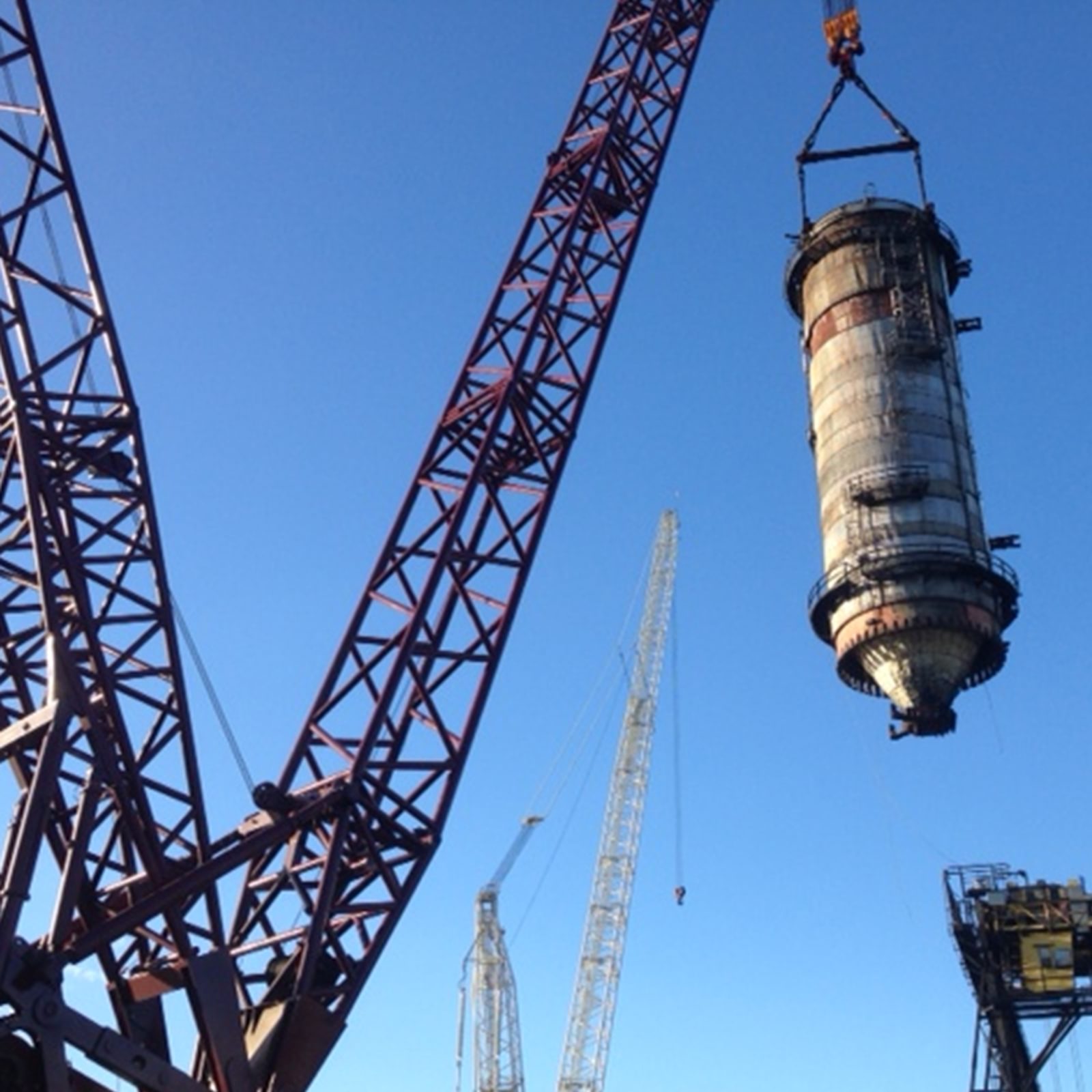 420T Vessel VersaCrane™ Lift
View Project
420T Vessel VersaCrane™ Lift
Using our powerful 2,500-ton VersaCrane TC-36000 with 450' main boom and a 260' radius, Deep South successfully removed and replaced these vessels, the largest of which was 420 tons.