Overcoming Limited Space with Specialty Tools
In the Midwest, Deep South transported and set a tower weighing 227,000 pounds and measuring 134' long by 8'-2" in diameter. Taking into consideration very low pipe racks along the route, Deep South used Goldhofer E-series SPMTs and flat bolsters to move under the pipe racks with 1.5" clearance. Limited space within the refinery required transporters to travel at a 90-degree angle from the original direction of travel. To set the vessel, Deep South used a 660-ton Demag CC2800-1, which was built over pipe racks in a confined area using our 500-ton gantry system.
Equipment Used

Goldhofer, E Series (SPMT) & THP Series
Hydraulic Gantries

Services Used

By the Numbers

227,000 Pounds
Measured 134' Long by 8'2" in Diameter
1.5" Pipe Rack Clearance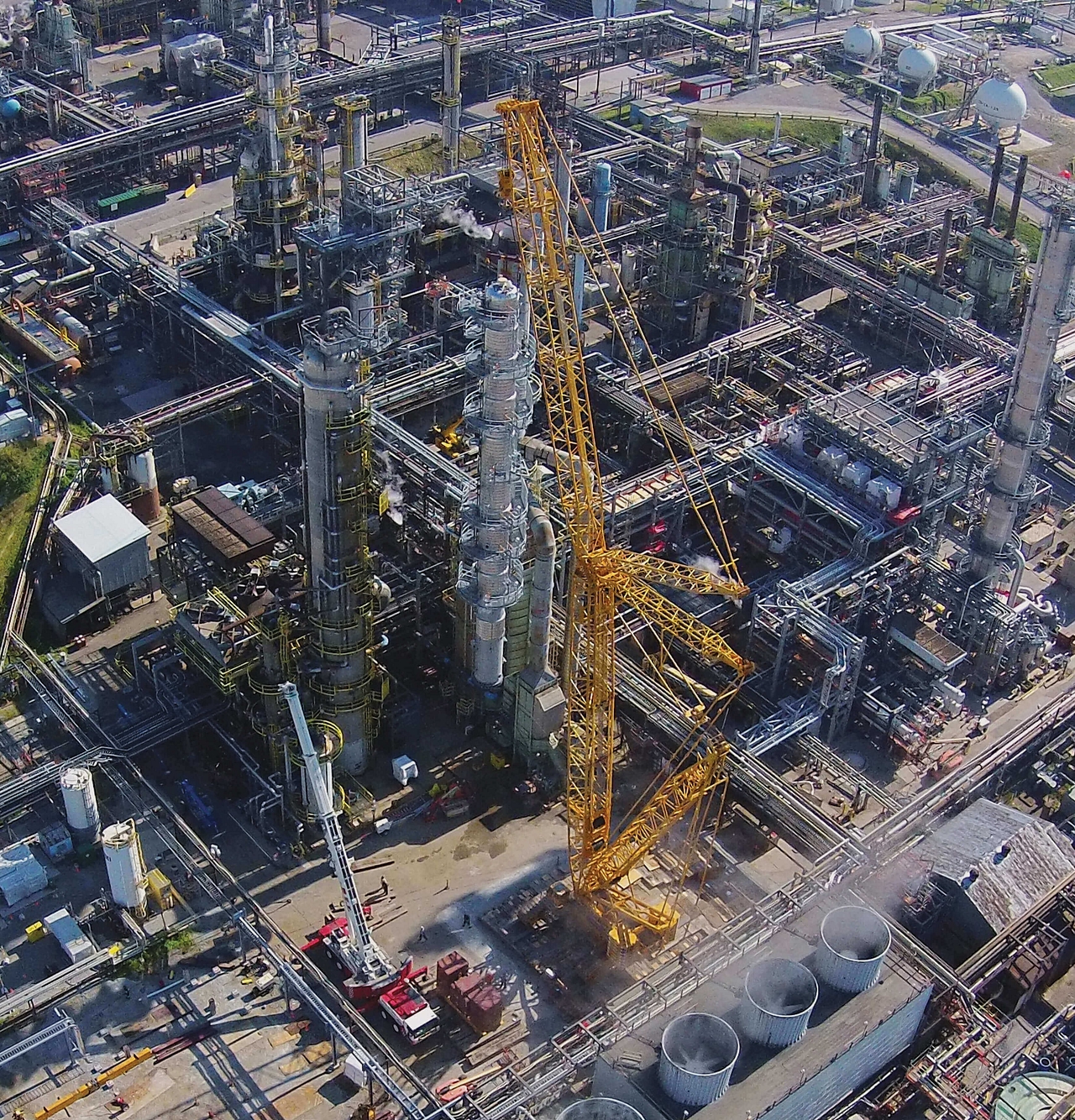 Related Projects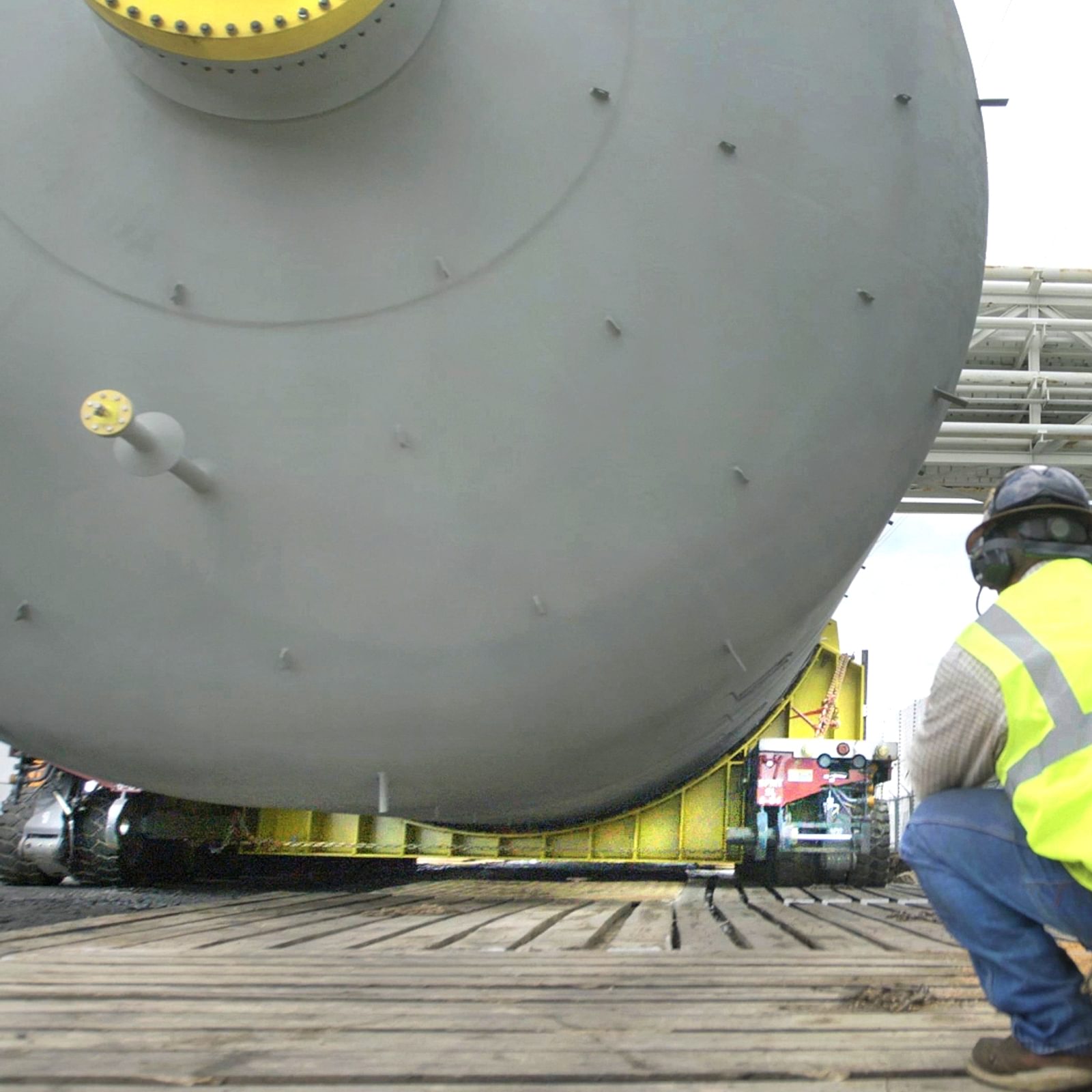 Turnkey in Tight Quarters: Split Trailers Reduce Height with Inches to Spare
View Project
Turnkey in Tight Quarters: Split Trailers Reduce Height with Inches to Spare
For a refinery in the Southeast, Deep South was contracted to remove and replace a derrick structure and two 491,000-pound vessels, each measuring 99' long and 24'2" diameter.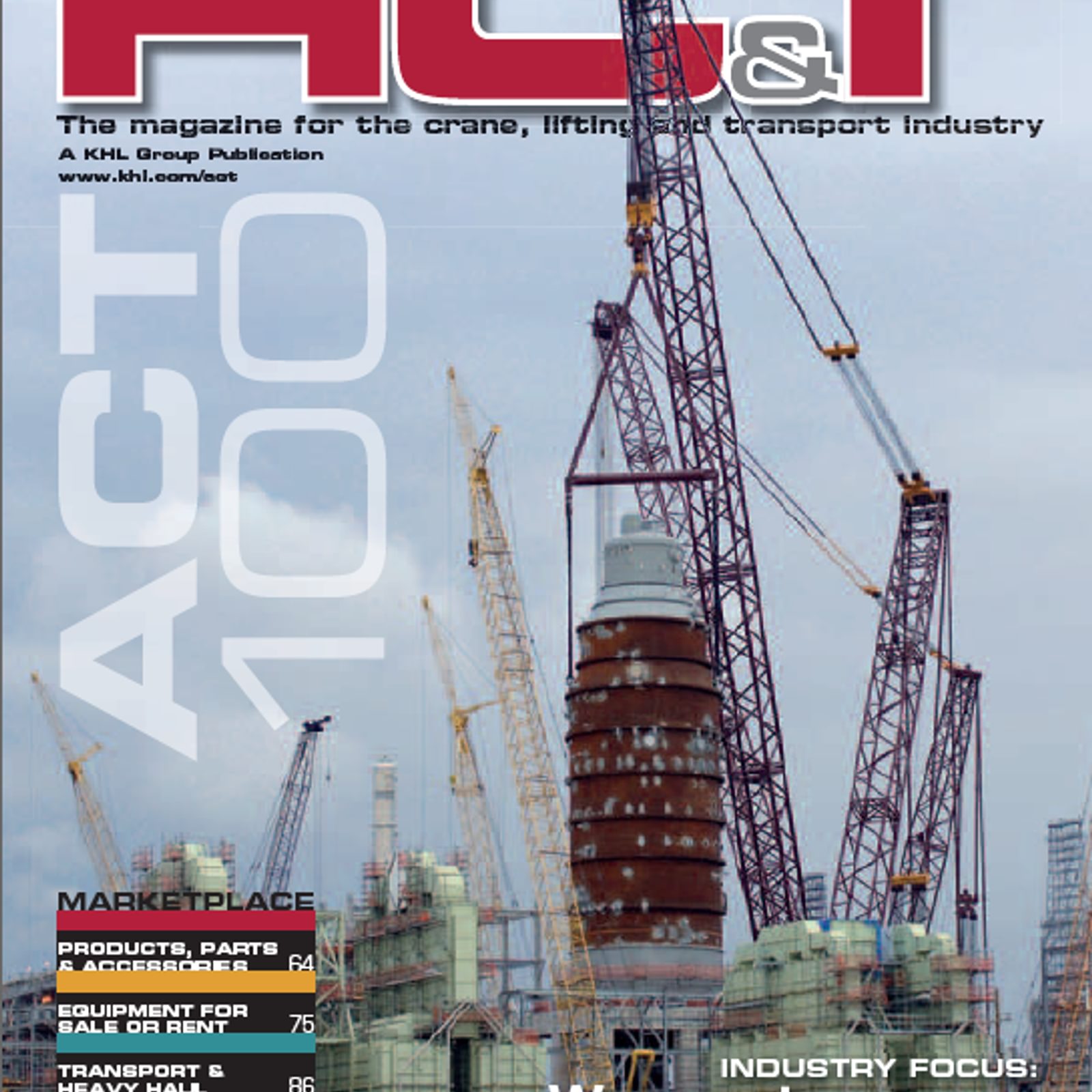 A Marathon Job, Literally
View Project
A Marathon Job, Literally
As seen in American Cranes and Transport Magazine

Transforming a 200-acre sugarcane field in Garyville, LA into a state-of-the-art refinery required a $3.8 billion investment and the work of a cadre of contractors with expertise that spanned the entire spectrum of engineering, construction, and rigging. Construction on the Marathon GME project started in March of 2007, and by December of 2009 the refinery was mechanically complete.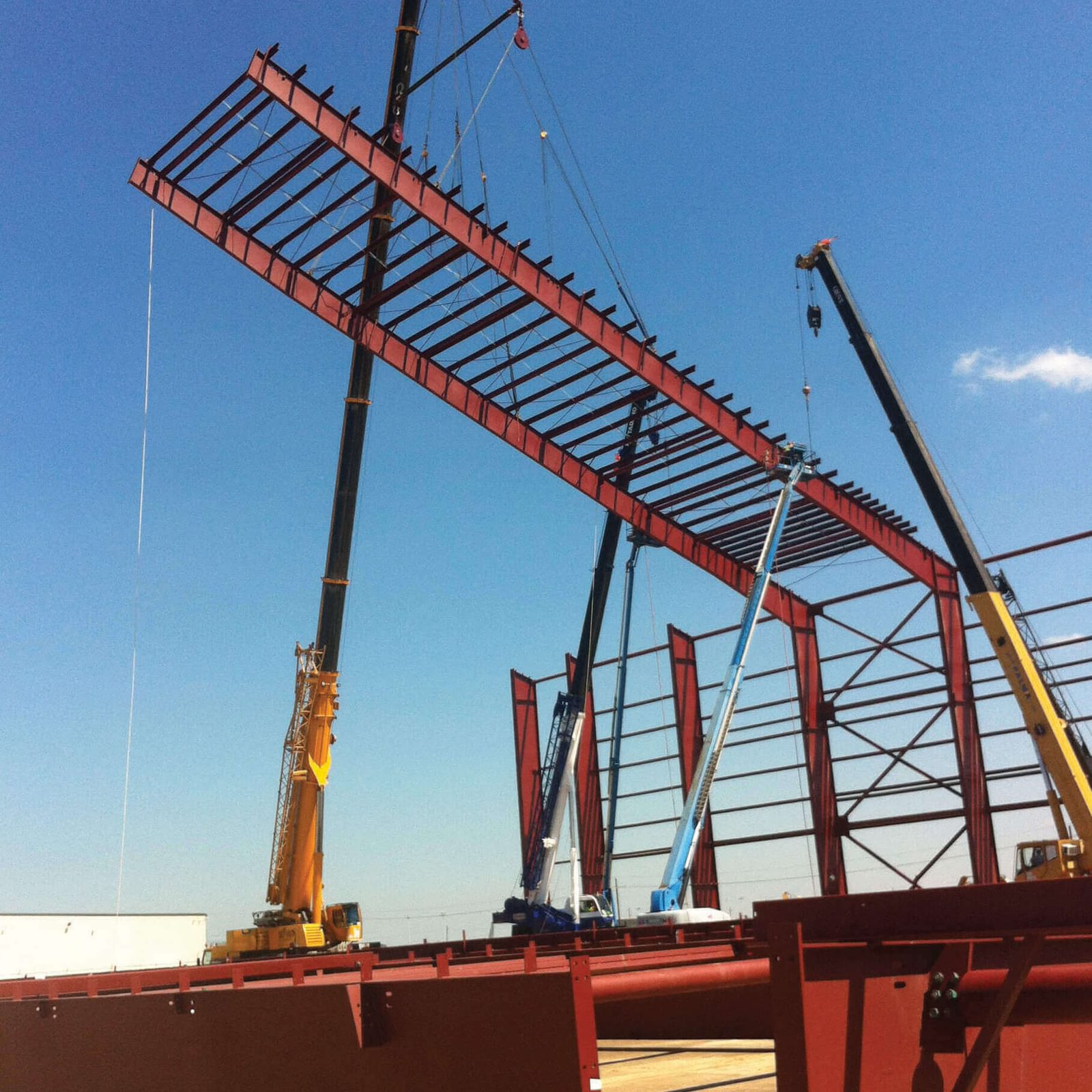 Industrial Airpark Lift
View Project
Industrial Airpark Lift
At an industrial airpark in Louisiana, Deep South set steel roof sections weighing 32,000 pounds and measuring 85' long by 30' wide each.