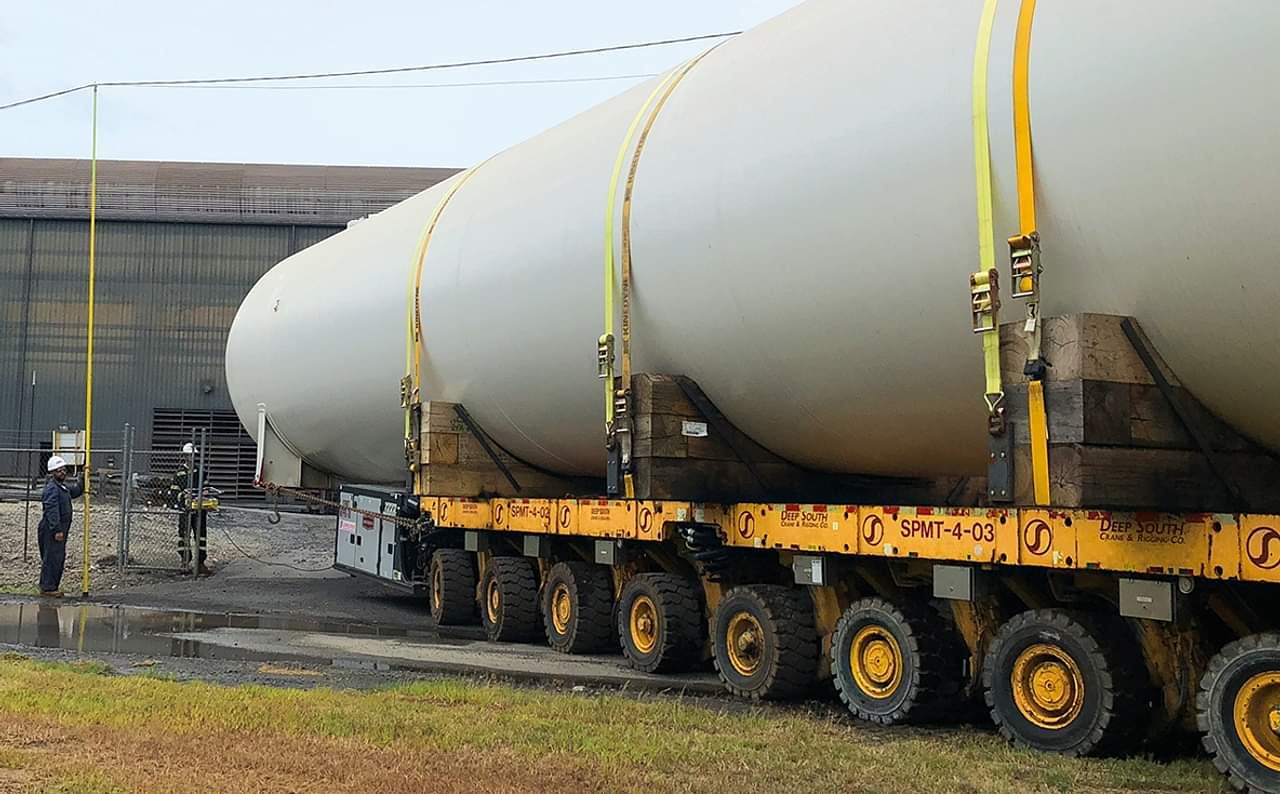 Go Small to Gain Big: Transport Optimized for Efficient Transport
When an oil & gas customer needed help transporting a new oxygen tank from Texas to a gas facility in South Carolina, the options seemed costly and complex.
Deep South's logistics specialists took a custom approach to the transport of a 375,000-lb oxygen tank from road to rail to plant, saving time and money for the client.
Initially, the 108' long, 12'6" diameter tank was self-loaded onto an 8-axle-line Scheuerle SPMT modified with wooden saddles and moved to a nearby rail spur, where it was lifted with a 500-ton gantry system onto the railcar. The wooden saddles were particularly beneficial in that crews were able to use a shorter transporter (i.e., 8 axles versus 16 or 18 axles), and they were able to self-load the tank onto the transporter without the gantries.
After traveling by rail from Texas to the South Carolina-based plant, the tank arrived with Deep South's crew ready and waiting to offload. Once again the 500-ton gantry was used to move the tank from railcar to the specialized 8-axle-line transporter equipped with the custom saddles. The SPMT moved the tank into the staging area for final installation.
By the Numbers
375,000 pound oxygen tank measuring 108' long, 12'6" in diameter