1,000T VersaCrane CC-12000
The VersaCrane line stands tall as a true technological marvel in the crane and rigging world. It was designed specifically to work in petrochemical facilities and other areas with restricted space.
ABOUT THIS HIGH-CAPACITY CRAWLER CRANE: Released in 2014, the 1,000-ton VersaCrane CC-12000 retains all the prior innovations found in the original VersaCrane, with the addition of crawler tracks that allow the crane to change positions easily. It is ideal for projects with limited space for maneuvering equipment and with restrictions on ground-bearing pressure. The crane was designed to address the growing need for heavy lift cranes as the marketplace evolves and demands for handling larger cargo and equipment increases.
It uses 360' main boom with 638 Kips of hinge counterweight and 1,200 Kips of super-lift counterweight.
VERSACRANE LINE FEATURES:
Industry leading ground bearing pressures: These cranes can maintain high capacity while fitting in confined spaces and providing industry-leading low ground bearing pressures. VersaCranes use steel distribution beams to spread outrigger loads over a greater area. In most cases, this allows VersaCranes to maintain a ground bearing pressure below 2,500 PSF.
Performs well in confined areas: These cranes work efficiently in confined areas. The VersaCrane line has a unique ability to safely build over pipe racks and other obstacles. The hinge counterweight system gives the crane more capacity without substantially increasing the tail swing radius. The counterweights act as a second main counterweight tray, allowing the crane, once at an appropriate radius, to disconnect the super-lift counterweights and swing the minimum tail swing radius without losing load capacity.
Can be transported via SPMT: Using Deep South's years of heavy transportation experience, the VersaCrane line can be relocated using SPMTs, saving time and money on mobilization costs.
Can be customized for your project: Our intricate knowledge of these cranes allows us to make job-specific crane modifications based on the needs of the job. This allows Deep South to reduce tail swing radii or create new configurations based on the specific needs of your job site.
All VersaCrane components are engineered and manufactured at our Baton Rouge, Louisiana facility by a team of certified engineers and experienced craftsman.
Manufacturer

Type

Rating

Resources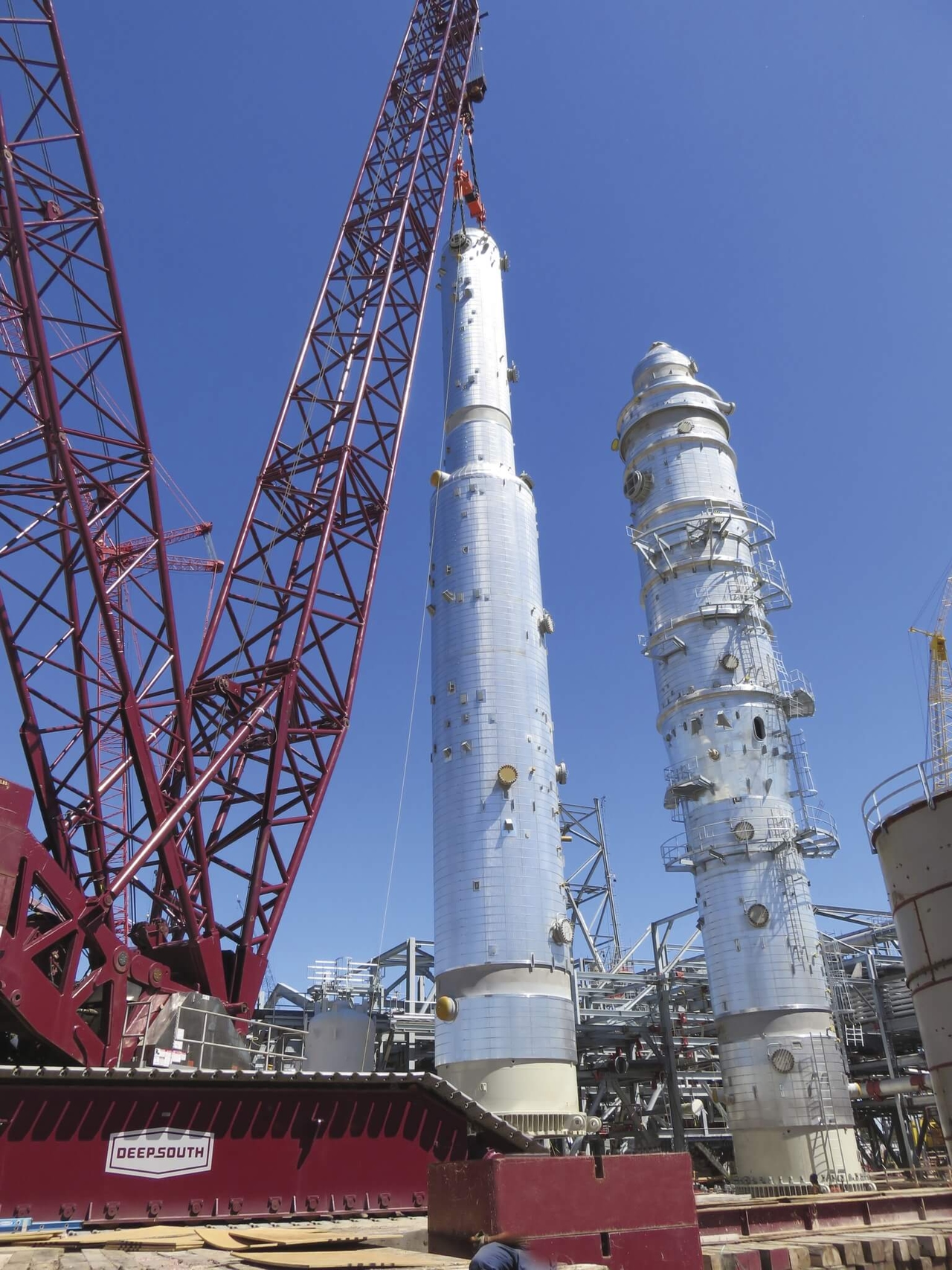 Related Projects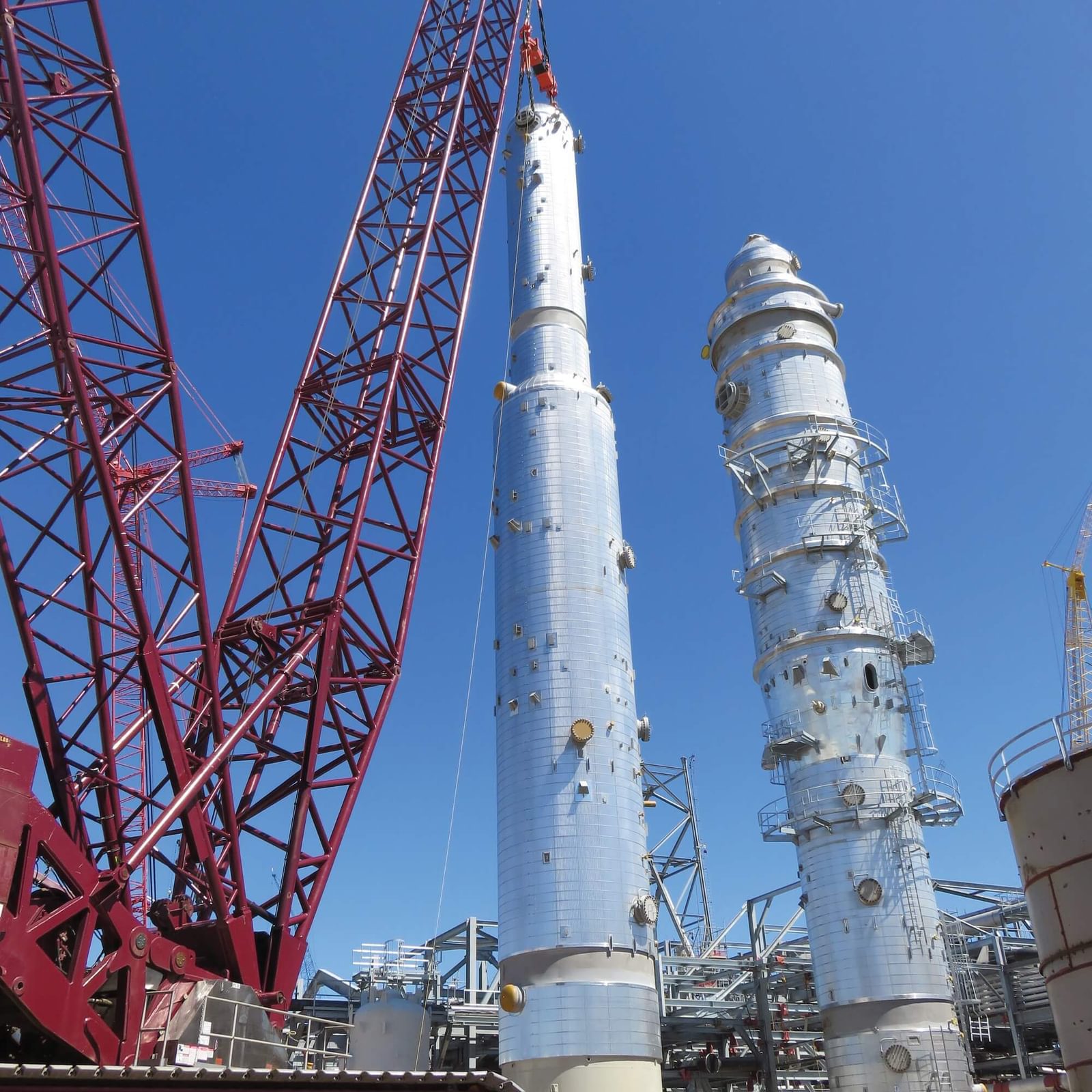 15-Month Turnkey Transport and Erection Project at a Western Iowa Plant
View Project
15-Month Turnkey Transport and Erection Project at a Western Iowa Plant
Deep South was contracted to provide turnkey transportation and field erection services as part of a grassroots fertilizer project at a plant in Western Iowa. Over this 15-month period more than 150 pieces of plant equipment were successfully transported and erected.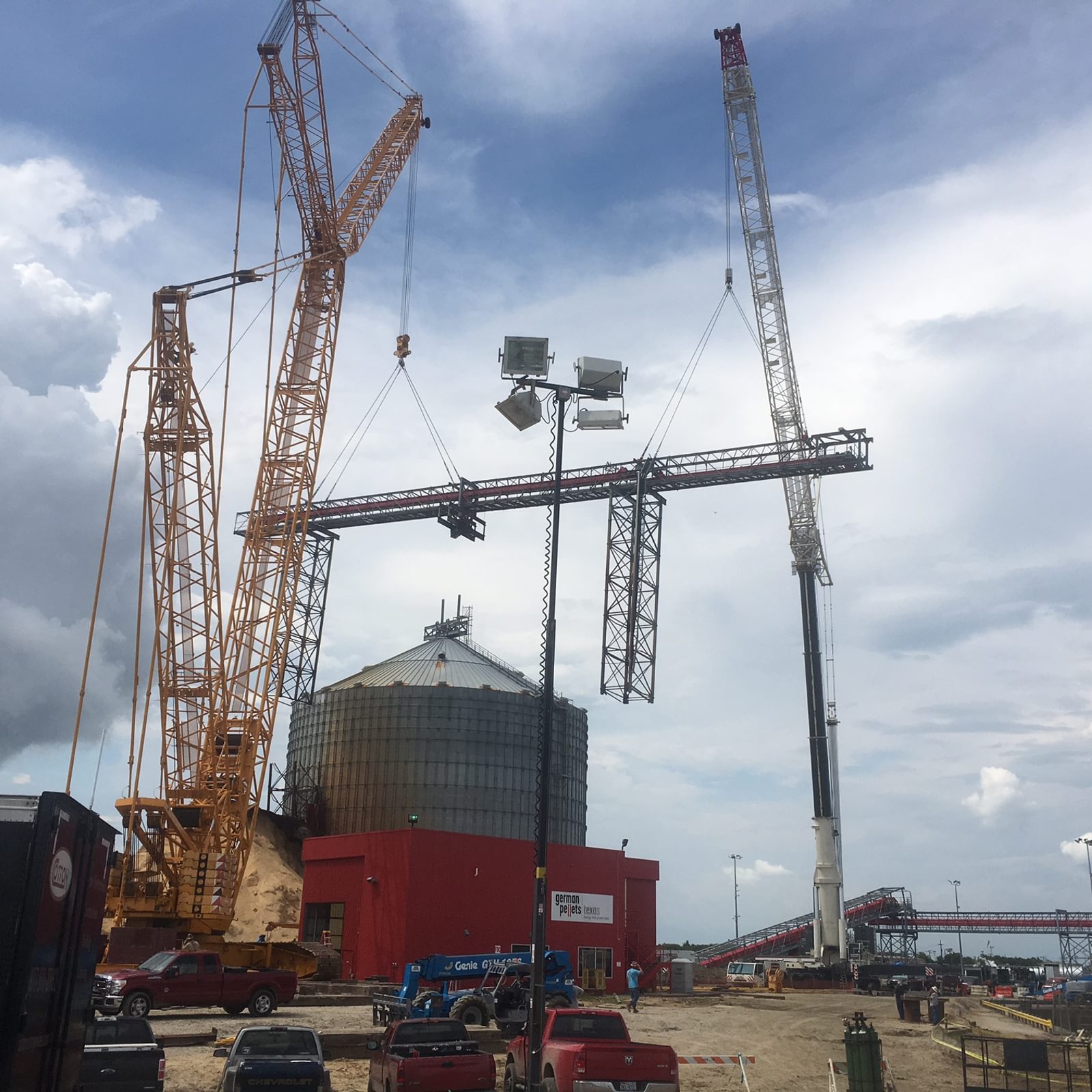 A One Lift Truss and Tower Take-Down
View Project
A One Lift Truss and Tower Take-Down
In the Southwest, a 100' diameter wood pellet bin caught fire and collapsed, compromising the 117,000-pound, 215' long truss and tower conveyor system.
124-line SPMT Chemical Reactor Transport
View Project
124-line SPMT Chemical Reactor Transport
In the Southwest, Deep South received three vessels from a heavy lift ship at the Port of Houston, barged the vessels, and transported them to final staging using a total of 124-axle lines Scheuerle SPMT. The heaviest vessel weighed 1,800,000 pounds and the total gross weight at transport for that vessel was 2,300,000 pounds.