News
---
You Lift Us All - A Tribute to Essential Workers
Posted: 05/04/2020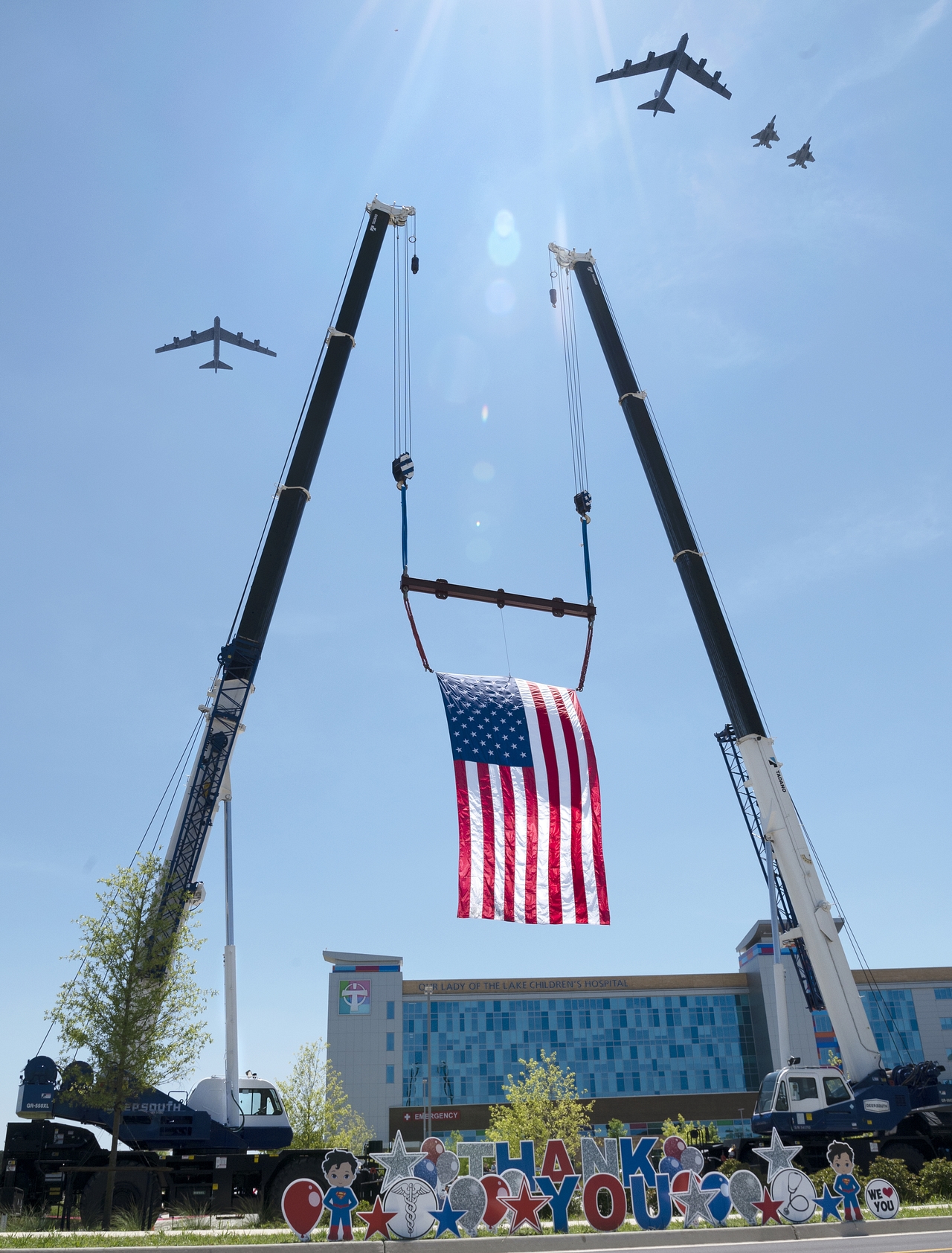 In times of great challenge, real heroes never fail to go above and beyond. On behalf of the entire Deep South Crane team, we salute every healthcare professional, first responder and essential worker putting themselves at risk to care for the sick and keep us safe. Whether it's a U.S. Air Force and LA National Guard flyover or a simple word of thanks, you deserve every gesture of appreciation. You are truly a blessing and an inspiration!
Images were taken this past Friday at Our Lady of the Lake Children's Hospital in Baton Rouge, LA during the Air Force Salutes flyover.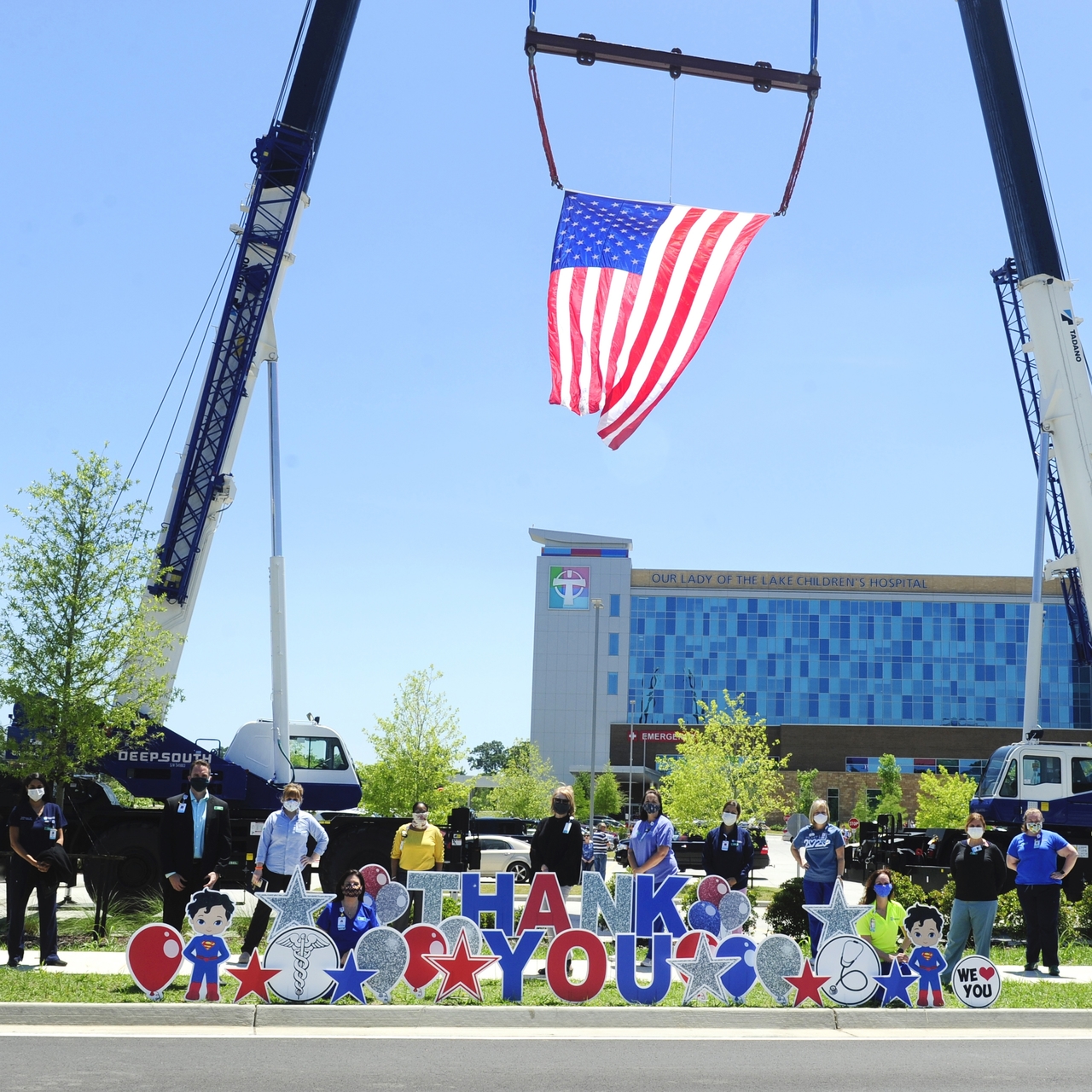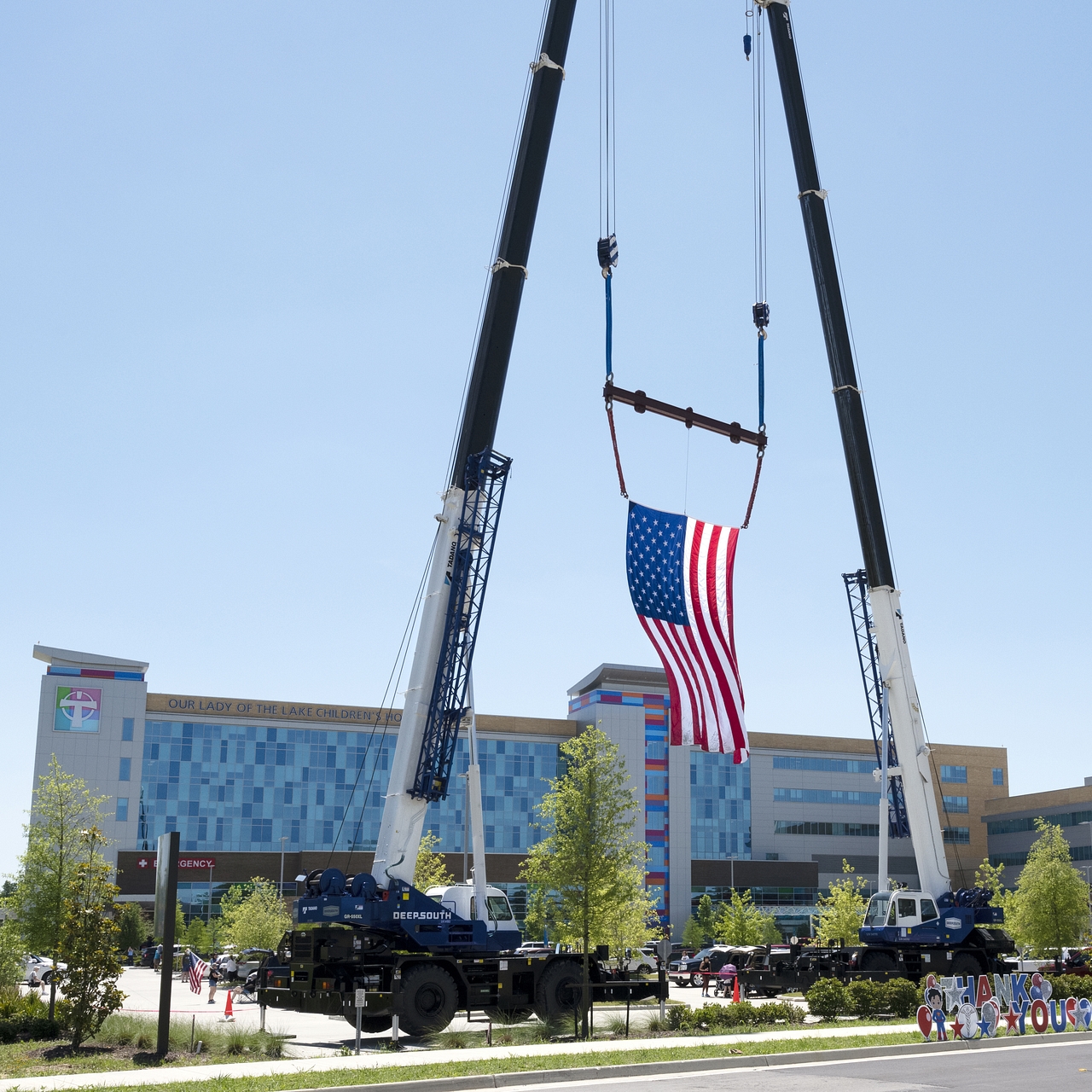 ---
Cantilever Beam Approach Helps Ease Exchangers Into Place
Posted:04/15/2020
Deep South used a cantilever beam, which incorporates a compact counterweight design with customizable rigging attachment points, to move eight 118,000-pound exchangers into position under an existing steel structure at a refinery optimization project in the Southwest.
The Why Behind All That We Do
Posted:04/10/2020
As we entered 2020, the Deep South team renewed a company-wide conversation about the "why" behind all that we do — why we come to work each day, why we stay safe, why we work hard, and why we strive to be the best.
---
​