News
---
Cantilever Beam Approach Helps Ease Exchangers Into Place
Posted: 04/15/2020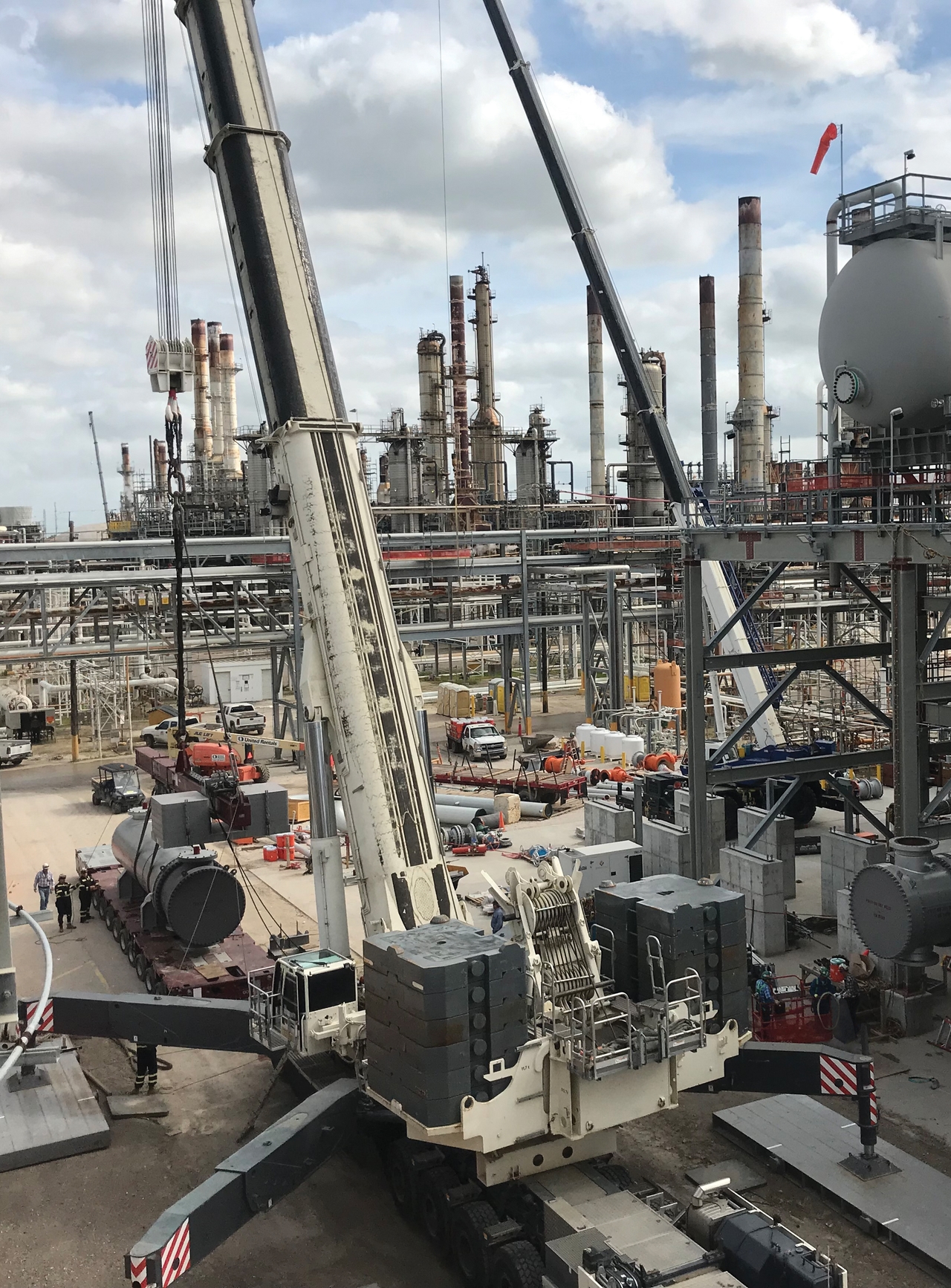 Deep South was contracted to provide turnkey heavy lift and heavy haul services for a refinery optimization project in the Southwest. During the course of the project, the late delivery of eight (8) exchangers, each weighing 118,000 pounds, caused concern about meeting the schedule.
In the original plans, the exchangers would be installed before the surrounding steel structure that supports other vessels and piping. However, because of the delivery delays, the steel structure was already in place when the exchangers arrived for installation.
Deep South's Project Engineer Chris Warshaw explained, "We had about 1.5 feet of clearance for the exchangers and the necessary rigging. We could have used a jack-and-slide approach but that would have been more expensive and required more time."
Instead, the team opted for a more cost and schedule friendly approach using a cantilever beam system. They used the 1,320-ton Terex AC-1000 hydraulic truck crane with 109-feet of main boom and 80-ton cantilever beam. Warshaw explains, "With the cantilever bar, which incorporates a compact counterweight design with customizable rigging attachment points, we were able to move each of the exchangers into position under the existing steel structure. The compact design worked very well for the tight clearances around the steel structure."
The placement of the exchangers was completed in one week with no safety issues.
-------------
In our industry, cantilever beams are also commonly referred to as cantilever bars.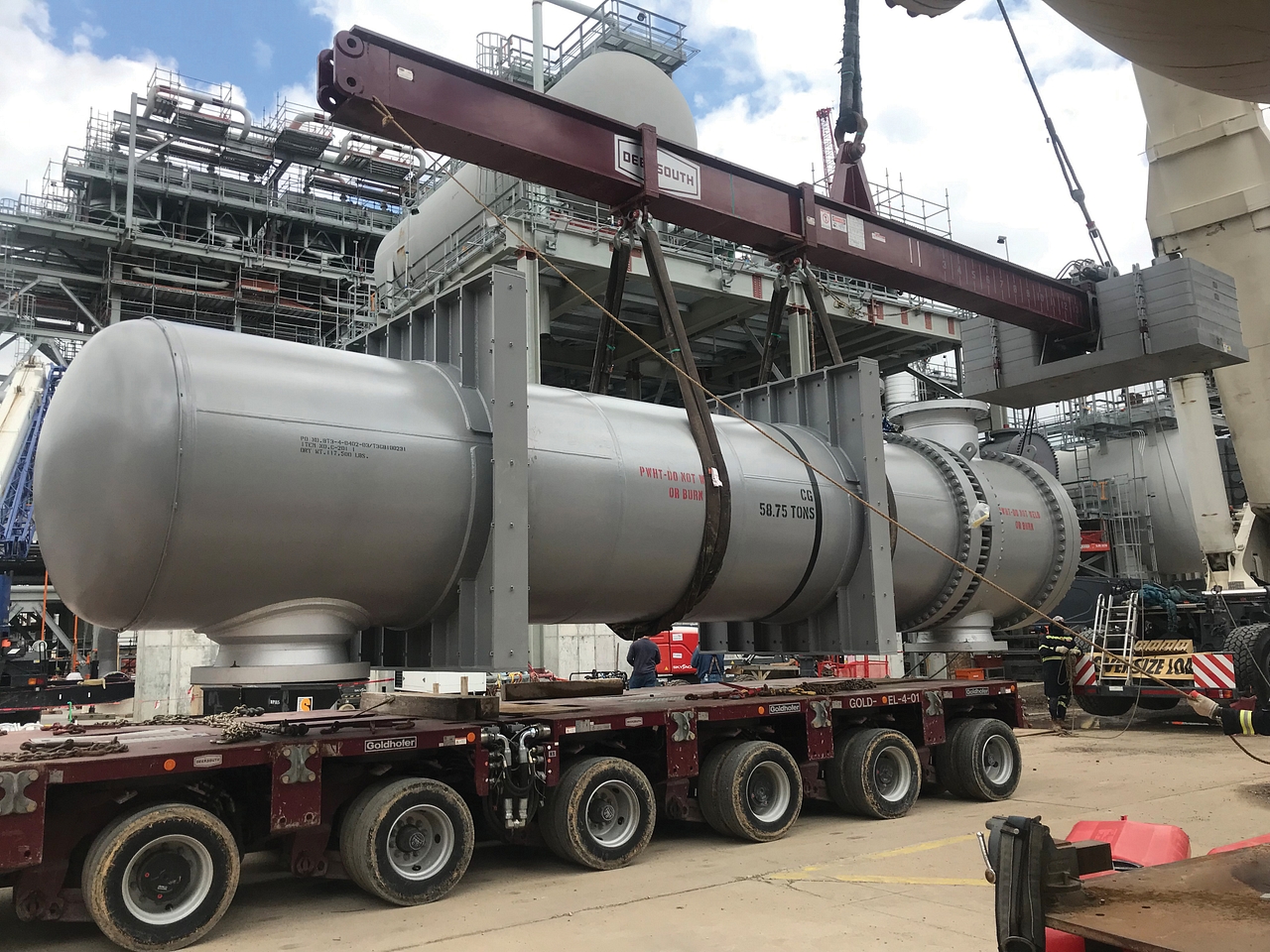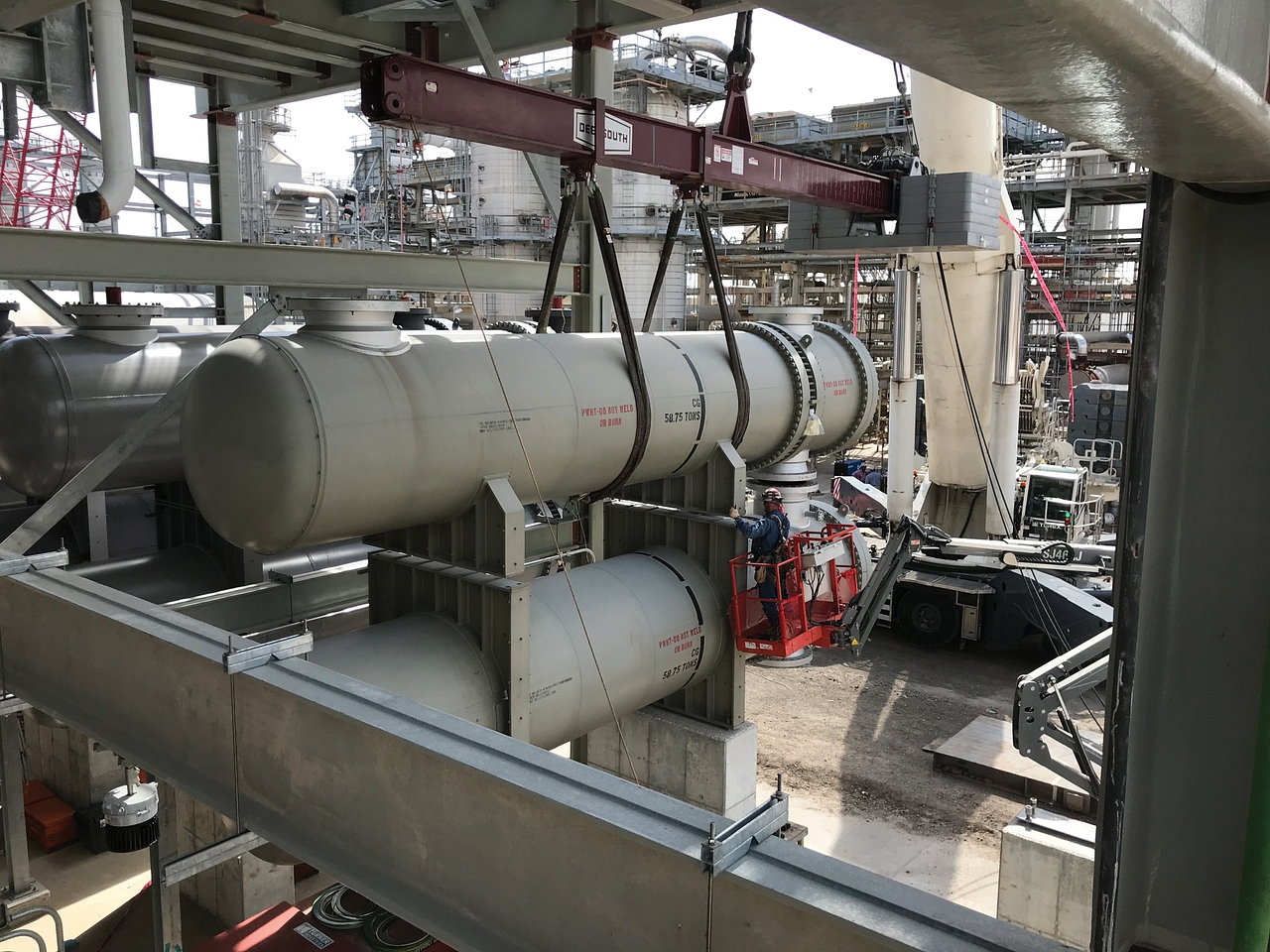 ---
The Why Behind All That We Do
Posted:04/10/2020
As we entered 2020, the Deep South team renewed a company-wide conversation about the "why" behind all that we do — why we come to work each day, why we stay safe, why we work hard, and why we strive to be the best.
A Letter to Our Clients | Deep South's COVID-19 Response
Posted:03/20/2020
We know that the coronavirus (COVID-19) pandemic outbreak continues to be top of mind for many of you – just as it is for all of us here at Deep South Crane & Rigging. With the health and safety of our employees, families, clients, vendors, and communities prioritized, we want to share with you our current plans for the continuation of our business operations.
---
​