News
---
Deep South Employees Honored for Life Saving Response
Posted: 02/23/2018
Deep South employees, Josh McDavid and Daniel Potter, were awarded Bring Your A-Game coins by Marathon Petroleum Company for their quick thinking to save a car crash victim on Tuesday, Jan 9, 2018.
The accident occurred on busy Interstate 64 highway, which passes near the Marathon Refinery in Catlettsburg, Kentucky, within a few hundred yards of Deep South Crane & Rigging's field office trailer. Josh and Daniel heard tires screech and the unmistakable sound of a car hitting another vehicle, in this case an 18-wheeler. As the car caught fire with the driver still inside, the driver of the truck tried to use his fire extinguisher. Josh and Dan saw that the extinguisher was not working, so they grabbed the fire extinguishers from the trailer and tossed them over the fence to the truck driver, who put out the fire. Their life saving response likely saved the driver's life as first responders were not able to get to the accident site for another 15 minutes.
For their emergency actions, Marathon presented the two with the company's Bring Your A-Game coin and a Bring Your A-Game Acrylic Award, which was presented by Ray Brooks, Vice President of Refining, Marathon Petroleum.
As author and activist Coretta Scott King said, "The greatness of a community is most accurately measured by the compassionate actions of its members." Whether helping those in need, providing education or improving our profession, our company's core values are built on community. Deep South commends Josh and Daniel for a job well done!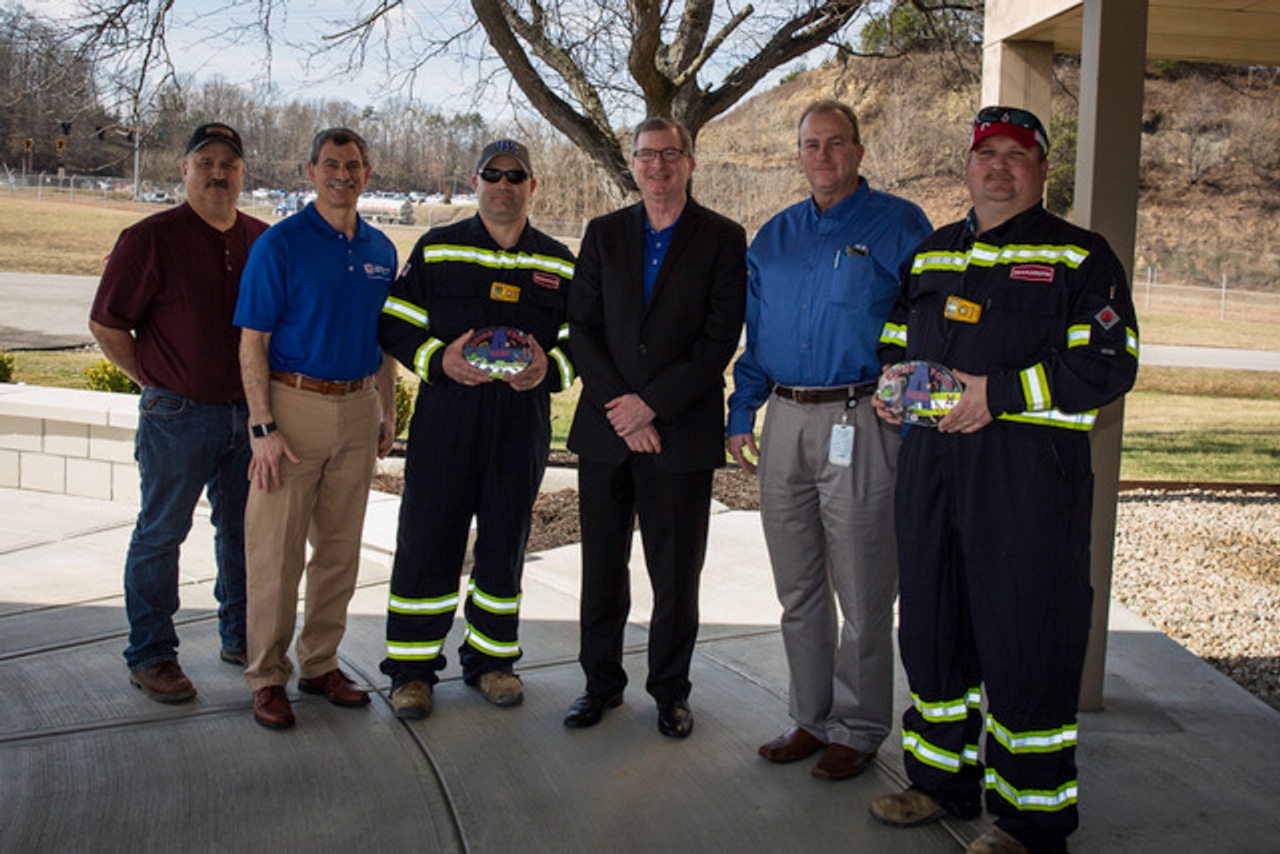 ---
Deep South Celebrates 50 Years of Customer-focused Success
Posted:03/28/2018
2018 is a milestone year for Deep South Crane. Fifty years after hardworking electrical engineer Camile Landry saw an opportunity to make a go of his own business, Deep South is now among the top 20 crane heavy lift, heavy haul companies in the world, operating nine offices throughout North and South America. As we celebrate a half-century in business, we couldn't be prouder of what our people have accomplished and the future they're paving for us.
---