News
---
Deep South Continues Focus on People, Projects and Growing the Profession
Posted: 12/13/2017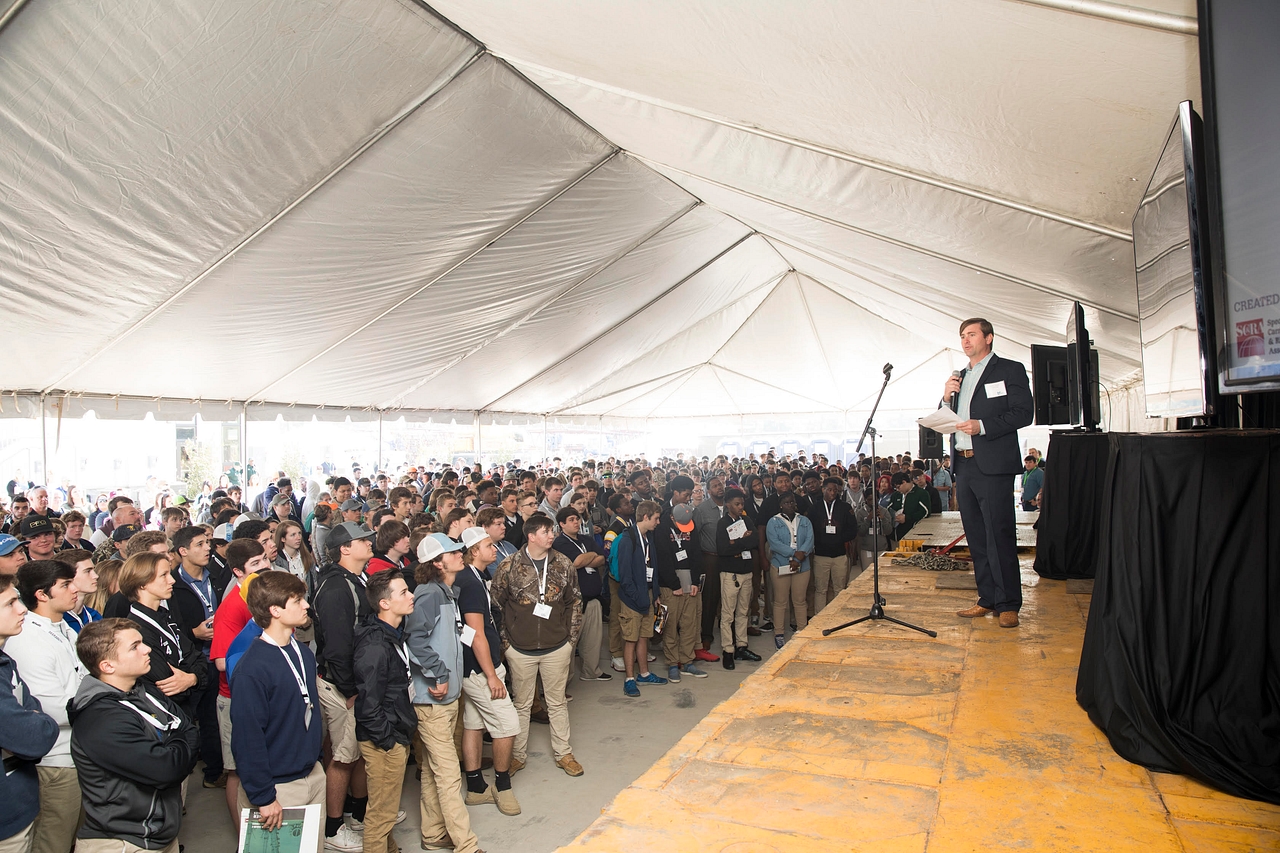 What do you want to do when you grow up? It's a familiar question asked of young people that is often met with a shrug, likely because the question is asked without context or within the narrow confines of an aptitude test and/or parental/advisor experiences.
For young people, it's difficult to translate the wide range of opportunities and skillsets needed in the world to their abilities, especially within industries as complex, demanding and in-need as construction. But the opportunities are certainly there.
Deep South Crane & Rigging has a long history of opening doors for young people with untapped and varied skills. As Deep South looks to 2018, and its 50th anniversary as a company, the family-owned and operated organization knows progress depends on attracting excited and talented young people to the crane, rigging and specialized transport industry.
That's why the firm launched Heavy Hitters, an internal campaign to attract talented 17-24-year-olds to the industry.
Inside Perspectives
One of the first programs to move forward under the Heavy Hitters campaign was Louisiana's first Lift & Move USA event at the Deep South headquarters in Baton Rouge in November.
Lift & Move USA is an industry-led initiative organized by Specialized Carriers & Rigging Association (SC&RA), the KHL Group and the National Commission for the Certification of Crane Operators (NCCCO) and developed to address the skills gap in the nation's crane, rigging and specialized transport sectors.
The Lift & Move event introduced over 650 kids from 29 schools in south Louisiana to the crane, rigging and specialized transport industry. Specifically, the one-day program gave the young attendees an opportunity to see first-hand every aspect of the crane and rigging business from equipment scope and capabilities to the engineering intricacies of transportation and setup. They heard from industry experts in many types of potential careers and most importantly how to get started if it is something that interested them.
Jeremy Landry, Project Manager with Deep South, said, "The goal of this great program is to show young people the range of rewarding career opportunities in our industry that include crane operators, drivers, mechanics, and riggers with companies like ours. To do that, we had to get the kids directly involved through interactive and hands-on activities."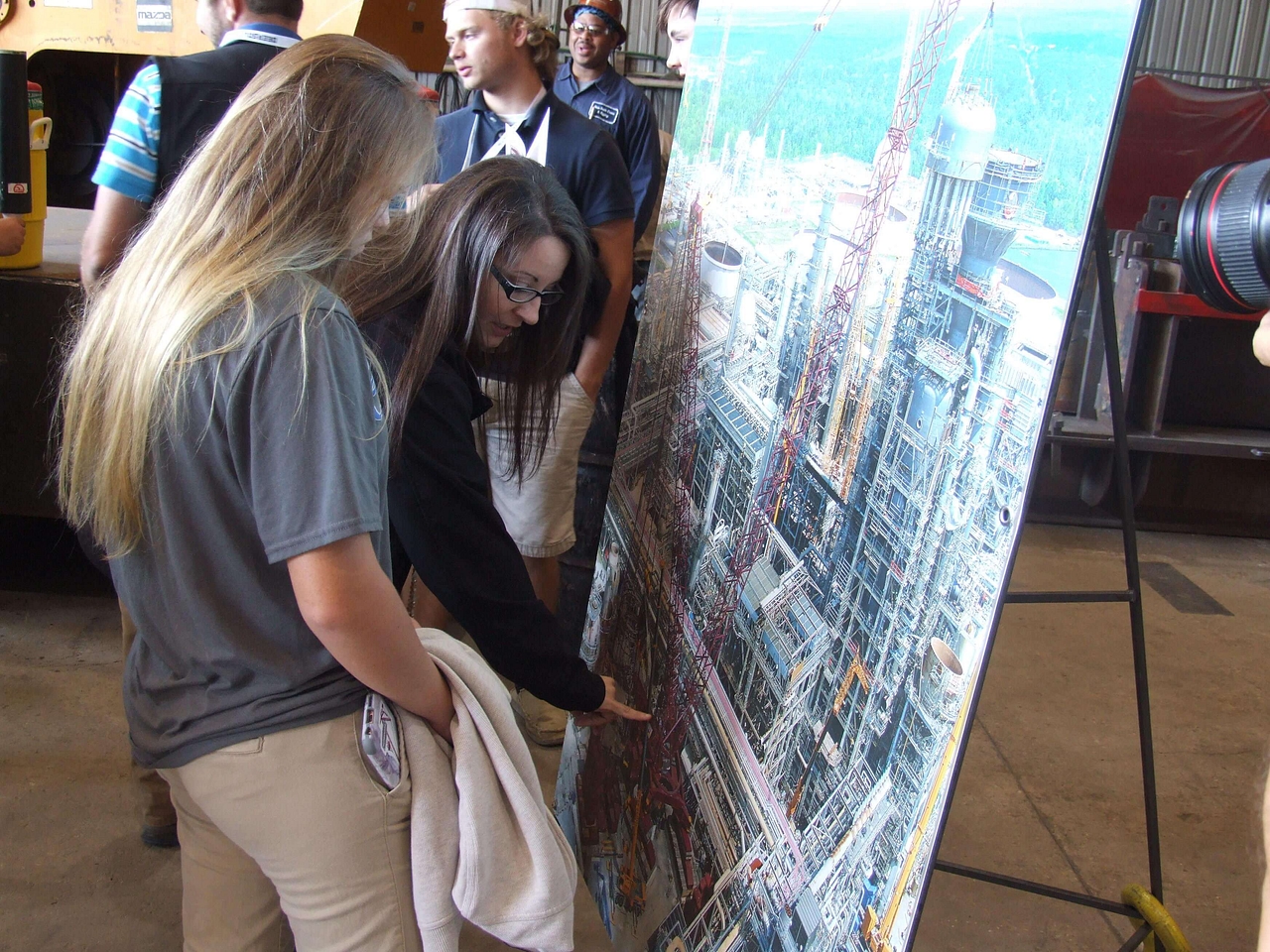 In Search of Hidden Talent
The U.S. Bureau of Labor Statistics projects a 13% growth in employment in the construction sector between 2016 and 2024, which will result in over 183,000 new jobs. And those figures don't account for retiring baby boomers (roughly 10,000 per day). The industry faces an unprecedented workforce shortage that has already begun to create challenges. The 2017 Construction Outlook Survey, conducted by the Associated General Contractors of America (AGC), found that 73% of firms surveyed are having a hard time filling positions and 76% expect labor conditions to remain tight, or get worse in the next year. Conservative estimates anticipate the need for 500,000 or more construction trade professionals in the coming years.
Yet, most young people are unaware of the many and diverse well-paying, challenging opportunities available to them with – or without – a college degree. Few realize that they can get paid as an apprentice in the construction industry, earning around 50k per year to start, with average salaries that climb quickly.
Kate Landry, Marketing and Business Development for the company, believes it's imperative that owners and operators in the industry step up to build interest. She notes, "Many years ago, my grandpa Camile Landry (founder of Deep South) and I were having a spirited discussion where he told me that the best thing I could do for our community was to help build this business, our business, because providing career opportunities, where people can earn a living and provide for their families, is the best value I could give. I believe it's also important to create ways to explore opportunities, to open doors to otherwise unknown career directions."
Deep South employees know that it takes special mechanical minds to work in our industry. It takes skill and commitment to safely operate cranes in a busy urban environment and transport massive equipment to jobsites.
Let's encourage young people to put their body and mind to work and consider a career as a crane operator, rigger, ironworkers, heavy haul truck driver, heavy haul transport operator, mechanic, engineer, project manager or safety professional.
For more information about what it takes to be a heavy hitter in the heavy lift, heavy haul industry, watch this video.
---
Safety Starts With Planning - A Glimpse Into Our Roadmap to Safety
Posted:07/26/2017
Looking through the lens of a 315,969-pound critical lift using the 1,000-ton VersaCrane CC-12000, Deep South highlights the importance of proper planning, good communication, and forming a partnership with clients to ensure safety on a jobsite.
---
​