News
---
Deep South Crane Performance Earns GBRIA Safety Recognition
Posted: 04/26/2018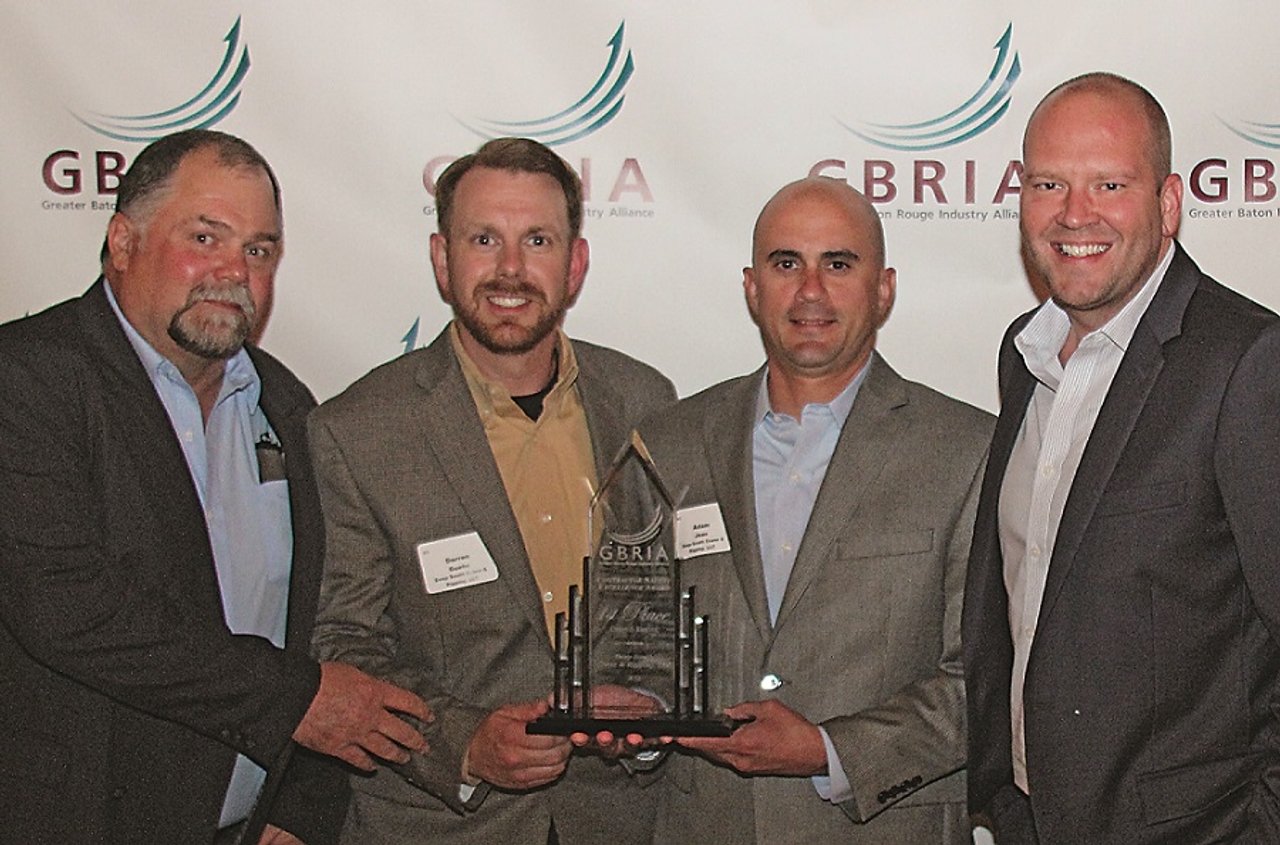 The Greater Baton Rouge Industry Alliance (GBRIA) recently awarded Deep South Crane first place in the Crane & Rigging category at GBRIA's 2018 Contractor Safety Excellence Awards on Thursday, March 15th. Eligibility for the awards is based on nominations by GBRIA members, who submit their highest performing contractors for consideration. For the 22ndannual competition, Deep South Crane and Rigging was nominated by Axiall/Westlake Chemical.
"Being nominated for this award is an achievement in itself," said Deep South director of safety Jody Hammett. "To us, it shows that our customers recognize the value we place on safety, and we thank Axiall/Westlake Chemical for recognizing the work our team does each day to keep our projects safe."
The GBRIA Contractor Safety Excellence Awards began in 1996 under the leadership of Hal G. Ginn, plant manager of DSM Copolymer at the time. As chair of GBRIA, he played an instrumental role in raising industry safety standards in the Baton Rouge area and, eventually, across the U.S. with other petrochemical and heavy industrial manufacturers. The winning companies each year have demonstrated a level of performance that includes thousands and millions of hours worked without injury, a commitment by management to educate workers, and a zero-incident culture that is fostered daily.
"We believe safety is the foundation of every great company," said Deep South president Mitch Landry. "We know that when we look out for each other, it strengthens our bond, honors our legacy, and allows for future growth. The GBRIA award is an honor that many contractors strive for. Without our entire company's hard work and dedication to safety, professionalism and craftsmanship, this never would have been possible."
---
Deep South Celebrates 50 Years of Customer-focused Success
Posted:03/28/2018
2018 is a milestone year for Deep South Crane. Fifty years after hardworking electrical engineer Camile Landry saw an opportunity to make a go of his own business, Deep South is now among the top 20 crane heavy lift, heavy haul companies in the world, operating nine offices throughout North and South America. As we celebrate a half-century in business, we couldn't be prouder of what our people have accomplished and the future they're paving for us.
---
​