The Challenge
To transport a 370-ton reactor and a 180-ton third stage separator over 800 miles from the fabricator to a plant, and then set both vessels in place without disturbing ongoing operations.
The Catch
To lift the reactor and separator into position at the plant, crews would have to move the vessels 800 feet along a sloped route alongside live pipe racks with clearances of less than 4 inches and low ground bearing pressure requirements.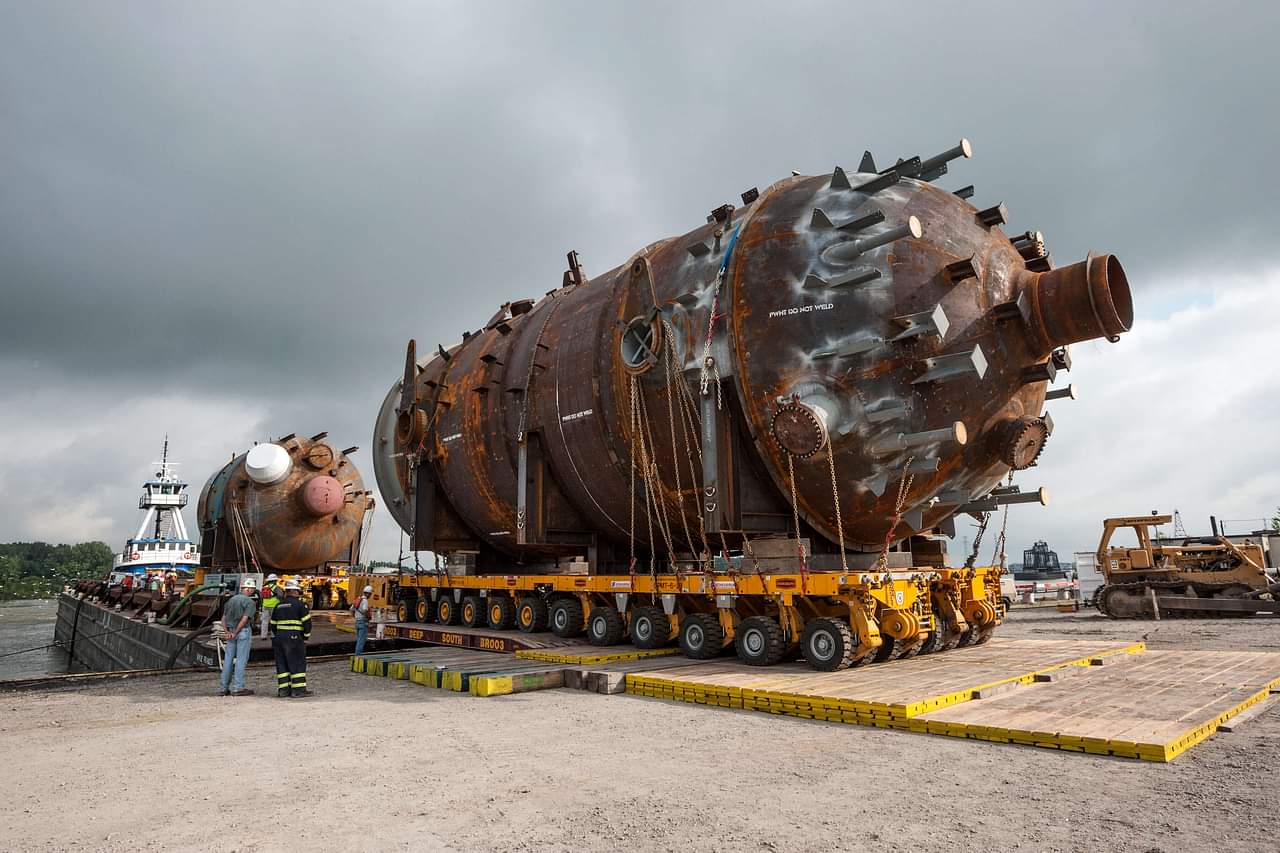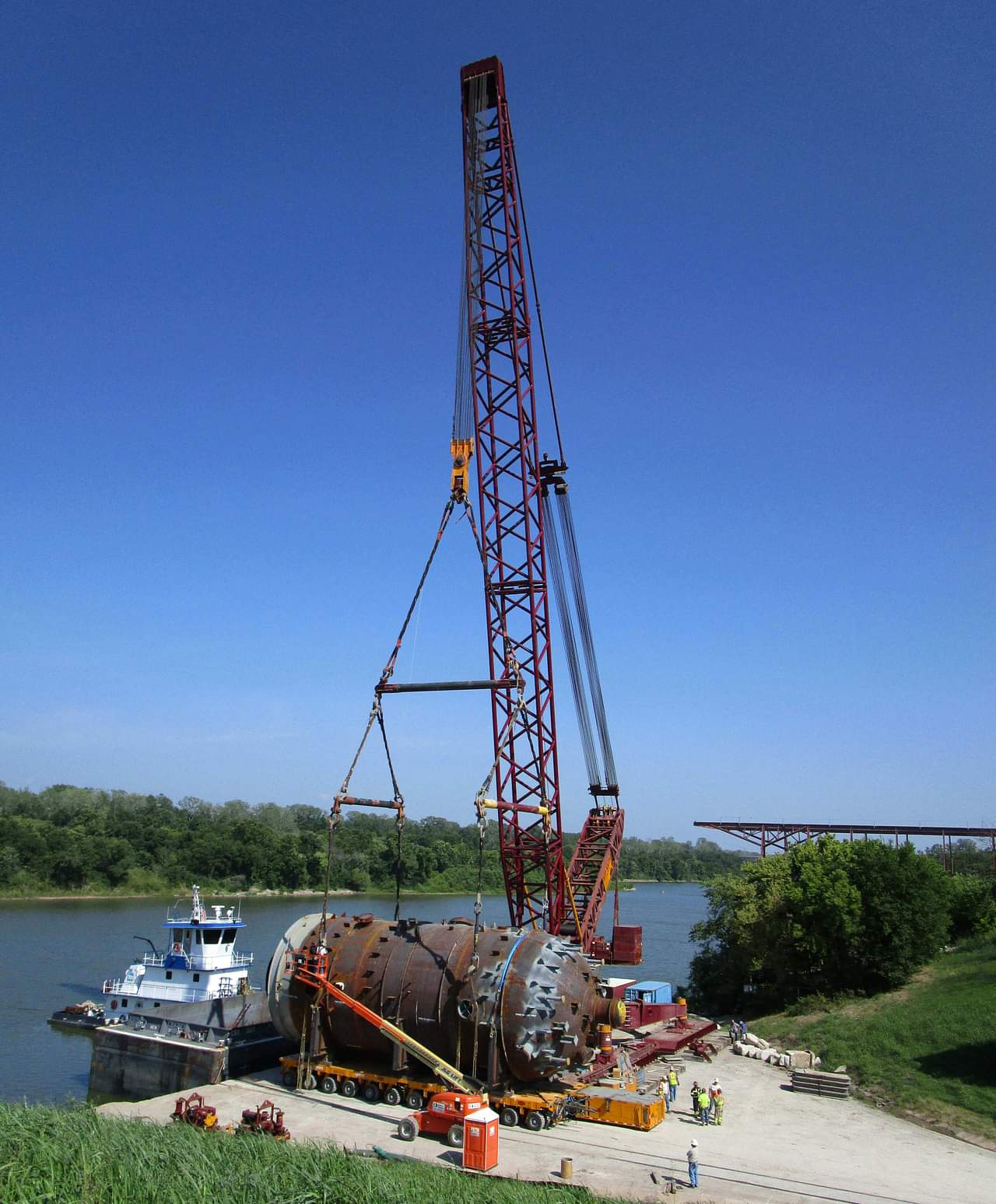 Project Details
Deep South Crane & Rigging was tasked with transporting a 370-ton reactor (27' dia. x 64' long) and 180-ton third stage separator (25' dia. x 42'-6" long) from a fabrication site in Oklahoma to a plant 800 miles away in Ohio. To complete the move, the company's expert team put together a comprehensive and customized turnkey transport solution that required the capabilities of its signature large capacity cranes and some creative techniques to get the systems in place.
Utilizing a VersaCrane TC-28000, crews lifted the vessels onto a barge at the fabricator's site. Once docked in Toledo, the team used two SPMT transporters to roll the vessels off the barge and transport them the remaining 4 miles to the refinery.
Upon reaching the refinery, crews brought the vessels into the plant on two doublewide SPMT transporters where they would then have to be moved a distance of about 200 feet on a downhill sloped grade of 6 feet over a 200-foot run through a narrow line of live pipe racks with very little clearance on either side for the reactor and third stage separator. As well, the transport system and vessels could not exceed the floor's maximum ground bearing pressure of 1,750 PSF due to the utilities running underneath the refinery.
The Deep South team considered a number of options such as lifting the vessels over the pipe racks. However, time, space and cost made that option unreasonable. Instead, they opted to put in place a custom jack-and-slide system.
To get the vessels off the transporter, the Deep South team designed and installed specially-designed 130T jacking system that connected four strategic points under the reactor's saddles. Utilizing the jack system, crews lowered first the reactor and then the separator vessels from the SPMT transporter about 5 feet until the saddle pockets sat on the skid shoes. The saddle pocket design ensured that the reactor stayed 2.25 inches off the ground while clearing the pipe rack by 2 inches at the top.
Once on the slide system, the vessels were moved steadily down the track, which included a hydraulic hold back system for safety.
Once into a clear area past the pipe rack, the vessels were jacked back on to the transporters and prepared for the crane hook. The 2,500T VersaCrane TC-36000 set the vessels into final position. The entire project was completed on time and on budget with no safety incidents.