News
---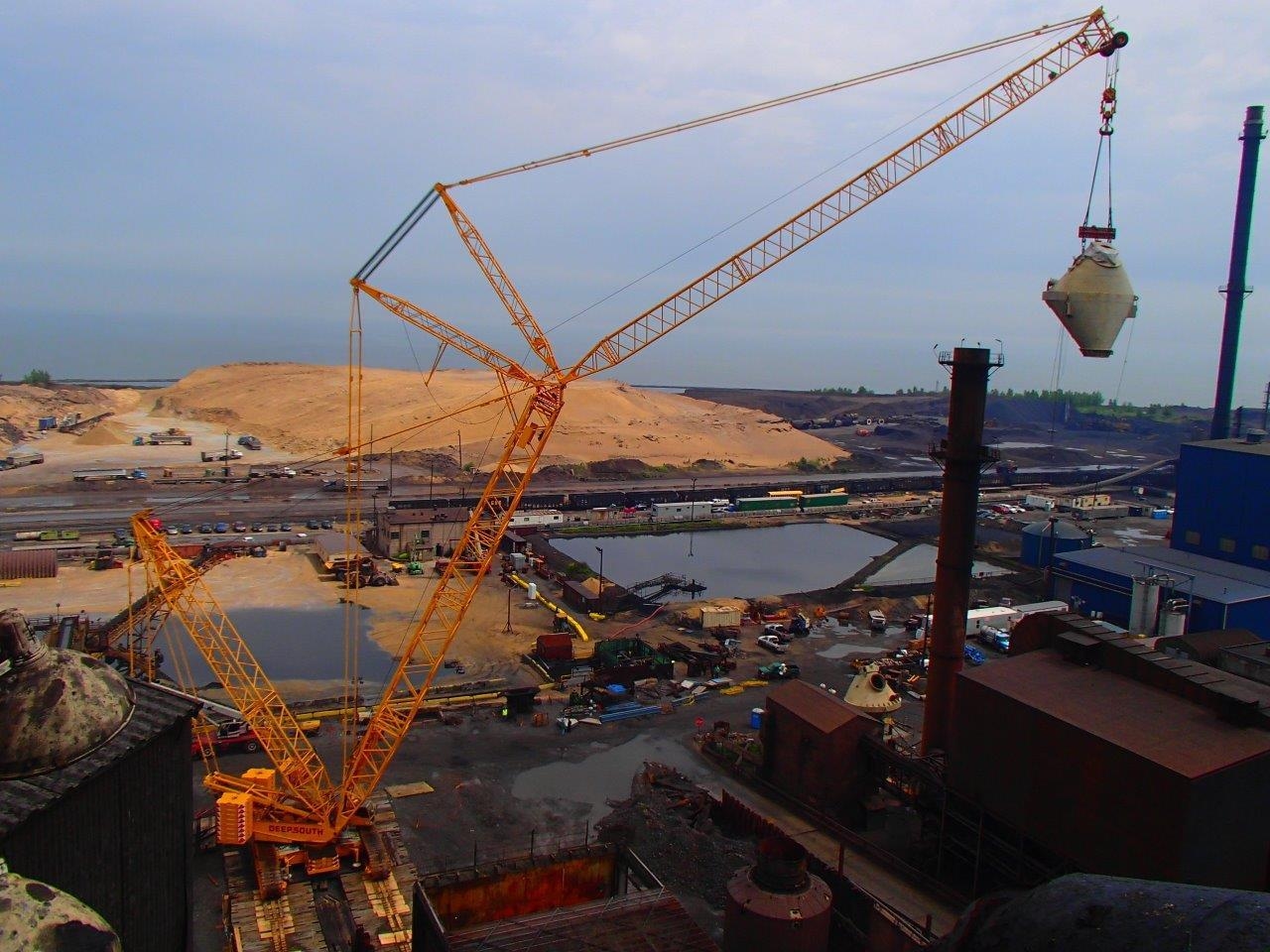 Now Better Serving the Midwest with New Location
Posted: 03/10/2015 Download Press Release
Since 2012, Jimmy Gore, a 19-year vet in the heavy lift and heavy haul industry, has led the charge in developing a new office to better serve our customers in the Midwest. Deep South has furthered this commitment with the purchase of a 28-acre facility located in Westville, Indiana. This facility now serves as a hub to provide specialized heavy lift and transport services in the Midwest.
Centrally located within miles of three major highways, the facility includes 40,000 square feet of under roof, concreted warehouse space, 15,000 square feet of which is heated. Two rail spurs located on the property will provide flexibility to our clients to store or transload components needed for upcoming or delayed projects where space may be limited. Using its robust resources, Deep South can handle all logistics in-house to move vessels from the fabrication facility to its final slab.
To learn more about Deep South and the services we offer, please visit us at deepsouthcrane.com or contact Jimmy at 219-286-7639.
New Office Location & Contact Info:
6504 S Highway 421
Westville, Indiana 46391
219.286-7639
[email protected]
---
Safety Source: Back to School Safety
Posted:09/20/2019
With schools back in session, it is a great time to study a few simple back-to-school safety tips. From bus stops to backpacks, the National Safety Council provides some smart safety approaches to make this school year a safe one.
---
​