News
---
Deep South Vice President Part of Historic Recognition Award from NCCCO to OSHA
Posted: 05/14/2019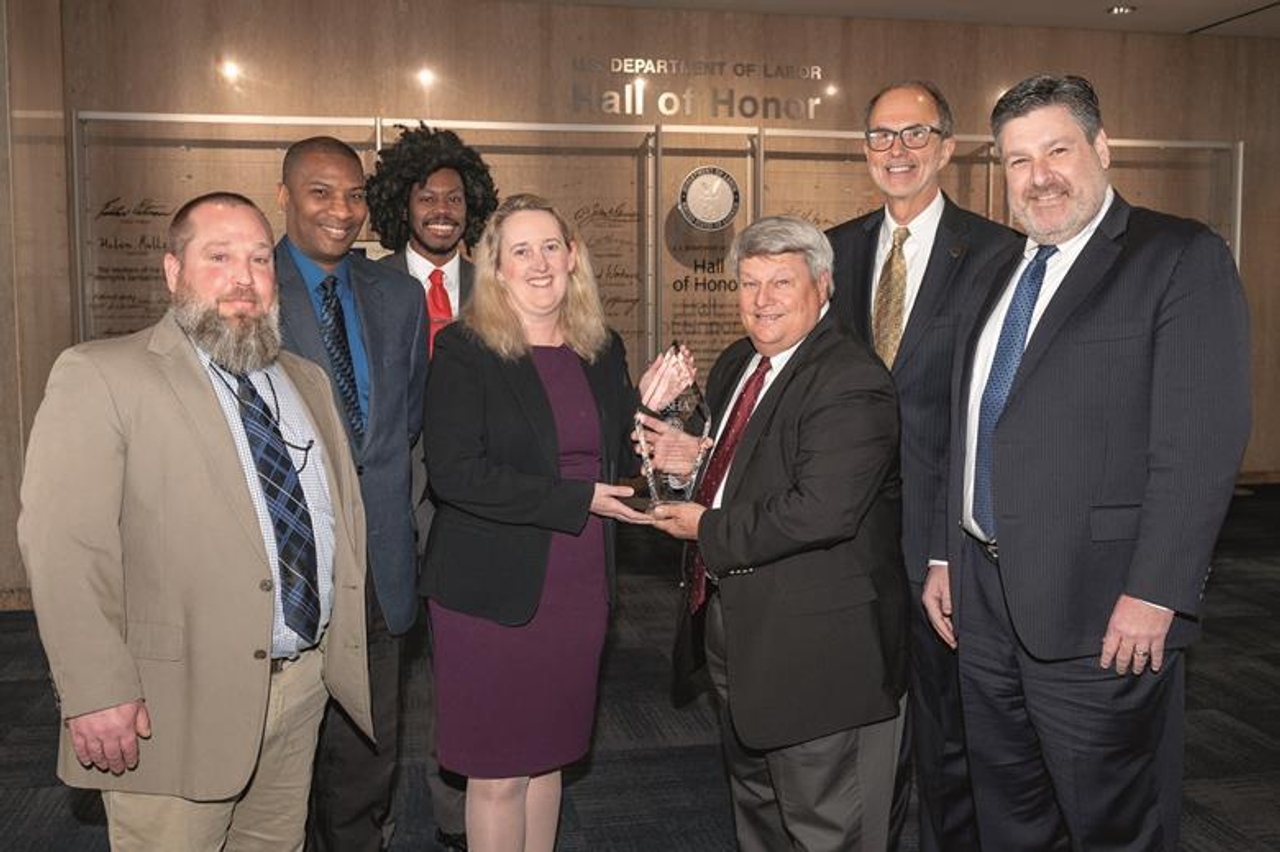 Kerry Hulse, vice president of Deep South and current president of NCCCO, recently presented a recognition award to OSHA for its' foresight and initiative in officially recognizing CCO certification nearly two decades ago. The recent recognition was featured in an article by American Cranes & Transport magazine.
In the article, Hulse reflected on the influence the agreement has had on the industry, stating, "It is not overstating the impact of that formal recognition by OSHA to say that the signing of the Agreement between the two organizations in 1999 marked the beginning of a turning point for NCCCO certification and the industry as a whole. While NCCCO was born directly out of the industry it was designed to serve, the additional credibility that this recognition conferred, together with the third-party accreditation NCCCO awarded a year earlier, served as the encouragement needed for many employers to step out from the sidelines and become fully-fledged participants in what was, at the time, an innovative and ground-breaking safety initiative."
Over the last two decades, the real beneficiary of this agreement has been the people who work in the construction industry as it further encouraged companies to work toward reducing accidents, incidents, and injuries, and saving lives.
From everyone at Deep South, we would like to recognize and thank Kerry for his years of work to advance safety in the industry. Read Kerry's employee spotlight to learn more.
---
Employee Spotlight: Kerry Hulse
Posted:05/12/2017
Kerry Hulse, vice president of Deep South Crane & Rigging, has dedicated much of his career to improving safety for those in this unique and challenging line of business. His expertise and influence within the industry has allowed him to spearhead safety programs, resulting in the safety certification of over 100,000 crane operators.
---