News
---
Safety Source: A Safety Spring Cleaning
Posted: 03/18/2019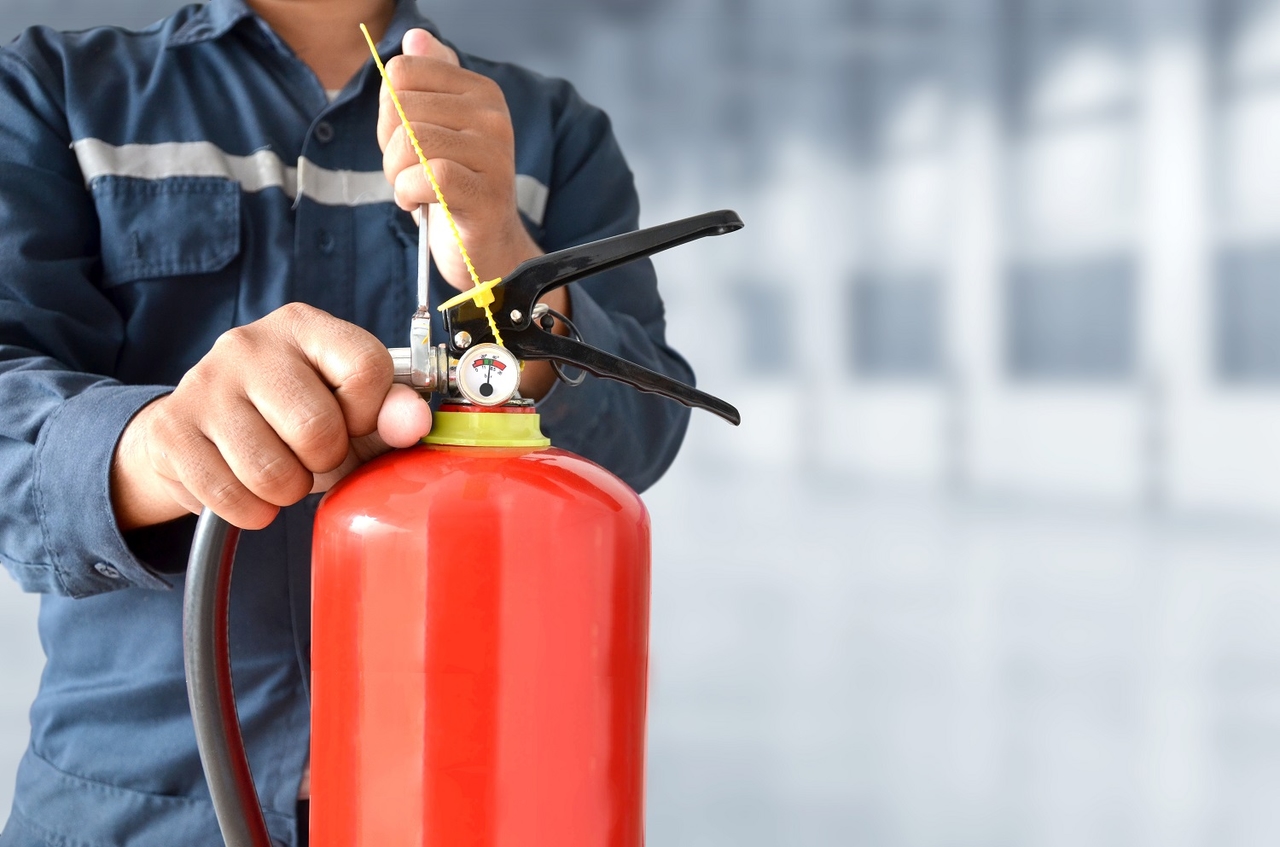 As winter becomes a fleeting memory, and summer is right around the corner, this is an excellent time to do some smart "safety spring cleaning" around your home.
Sources: www.safewise.com | www.nsc.org | www.redcross.org | www.ready.gov | www.epa.gov
Check Your Fire Extinguishers: Every home should have at least one fire extinguisher in an easy-to-access location. Make sure you check the expiration date on your fire extinguishers and keep them updated. It's also important to inspect your fire extinguisher regularly by ensuring that the pressure gauge needle is in the green area, check for a clogged nozzle, a broken seal, and other damage.
Replace Your Filters: Did you know that indoor air can be two to five times more polluted than outdoor air? To improve your indoor air quality, you can air out your house while spring cleaning by simply opening your doors and windows for an hour. Also, you can clean or replace the filters on your air conditioning unit and furnace, as well as your dryer, vacuum, range hood, and refrigerator.
Test the Batteries in Your Smoke Detectors: To verify your smoke detectors are in good working condition, test each one individually. Ask a family member to stand as far away as possible from the detector you are testing then press and hold the test button on the detector. If it doesn't let out an alarm loud enough for your assistant to hear, change the batteries and test it again. If it still doesn't work, replace the detector.
Check Your Carbon Monoxide Detectors: Anything that burns fuel can potentially become a source of carbon monoxide, an invisible, odorless gas that can kill. CO alarms should be installed in a central location outside each bedroom and on every level of the home. The safety tips for CO detectors mirror those of smoke alarms: change the batteries, test them and interconnect them, if possible. Also, make sure vents for your gas appliances (such as your fireplace, dryer, stove and furnace) are free and clear of snow or debris.
Review/Create Your Family Emergency Plan: Review your disaster preparedness plan with every member of your household and update it to reflect anything that may have changed in the last year. The Red Cross has resources to help you establish a plan, including free templates and template tips.
Clean Out the Medicine Cabinet: Properly dispose of all expired and unused medications in your home. Many medications are considered too dangerous to throw away or flush down the toilet. NSC recommends you take unwanted or expired medicines to a prescription drop box or take-back event near you. They offer free Stericycle Seal & Send envelopes, so you can send your unwanted medication to be safely destroyed.
Update Your First Aid and 72-Hour Kits: Check your first aid kit and 72-hour kit and replace any missing or expired items. Make sure you have all the essentials, including but not limited to bandages, water, and emergency phone numbers for the local poison control center and your family physician.
Our industry takes pride in advancing safety in all aspects of life. Deep South Crane & Rigging, LLC's marketing team has prepared this content with the intent that it be shared as potential safety topics used to start meetings industry wide. We have used internet resources that are sourced via links throughout the article. We do not claim to be an expert on this topic.
---
500,000-pound Deisobutanizer Turnkey Project
Posted:11/27/2018
Deep South Crane performed turnkey transport and lift services for a Southeast oil refinery, transporting a 500,000-pound deisobutanizer from its fabricator in Vicksburg, Mississippi to Krotz Springs, Louisiana using a combination of over-the-road hauling, barging, and heavy lifting. The 1,500-ton VersaCrane TC-24000 as well as the 440-ton Demag CC-2400 lifted it into final position. Lifting bails with all steel-plate links allowed the crane operator to unhook the rigging without any personnel having to access the top of the tower.
Quintin Reeves Talks Trucks, Transporters and Cranes
Posted:10/09/2018
Whether moving an offshore drilling rig into port or 40+ barge loads of refinery equipment across a levee, heavy hauling is more than driving big trucks. It's challenging work that top professionals like Quintin Reeves know requires constant learning, careful planning and a resolute focus on safety.
---
​