News
---
Safety Source: Safe Home Cooking on Thanksgiving
Posted: 11/01/2021
Home cooking fires happen most on Thanksgiving. According to the U.S. Fire Administration, the average number of reported residential building fires on Thanksgiving Day from 2017 – 2019 was more than double (2.3 times more) the average number of fires in residential buildings on all other days. For each year from 2017 to 2019, an estimated average of 2,300 residential building fires were reported to fire departments in the U.S. on Thanksgiving Day. These fires caused an estimated annual average of 5 deaths, 25 injuries and $26 million in property loss.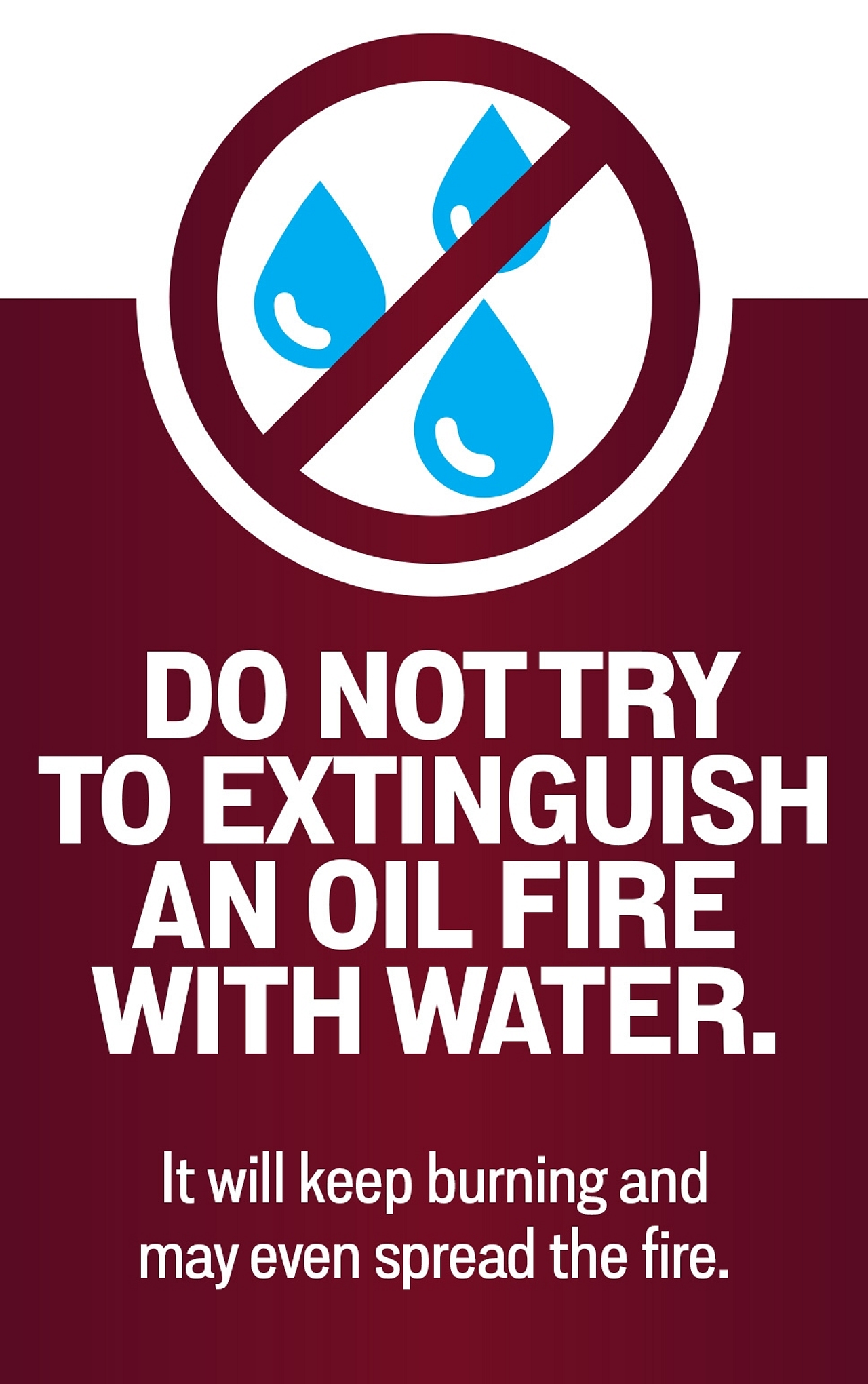 One of the most common cooking fires on Thanksgiving involves frying turkeys. With that in mind, here are some safety tips to ensure safety:
Turkey fryers can tip over easily, spilling hot cooking oil over a large area. Make sure your turkey fryer is on a sturdy, level surface and do not move it once it is in use.
Thaw and dry the turkey completely before cooking. A partially frozen turkey will cause cooking oil to splatter when you put it in the cooking pot. Make sure your turkey is fully thawed without frost on it before you fry it.
Place the fryer in an open area away from structures that could catch fire. Make sure it is at least 10 feet from your home and not under roof eaves.
Have at least two feet of space between the liquid propane tank and the fryer burner.
Position the fryer so that any wind will blow the heat of the fryer away from the fuel tank.
Ensure the pot is centered over the burner on the cooker.
Follow the manufacturer's instructions to determine the proper amount of oil to use. An overfilled cooking pot will cause cooking oil to spill when the turkey is put in. Test the amount of oil you need by filling your fryer with water. Place the turkey in the pot, making sure the water doesn't get too close to the top. Measure the water and use that as a guide for filling the pot with oil.
Check the oil temperature often. Without thermostat controls, deep fryers can overheat oil to the point of starting a fire. If your turkey fryer does not have a thermostat, use a kitchen thermometer that attaches to the side of the pot. This will help you monitor the temperature of the oil.
If you notice any smoke coming from the pot, turn off the burner immediately.
Lift and lower the cooked food slowly in order to reduce splatter and avoid burns.
As a precaution, cover any bare skin when adding or removing food.
Sources: U.S. Fire Administration - Data Snapshot: Thanksgiving Day Fires in Residential Buildings (2017-2019); U.S. Fire Administration - NFIRS Data Snapshot; Ameriprise - 10 Turkey Frying Tips
---

Our industry takes pride in advancing safety in all aspects of life. Deep South Crane & Rigging, LLC's marketing team has prepared this content with the intent that it be shared as potential safety topics used to start meetings industry-wide. We have used internet resources that are sourced via links throughout the article. We do not claim to be experts on this topic.
---
Safety Source: Fall Prevention
Posted:07/01/2021
Did you know the second leading cause of unintentional injury-related death is falls and more than 8 million people were treated in emergency rooms for fall-related injuries in 2019? Read on for some smart tips to prevent fall injuries both at home and at work from The National Safety Council.
Safety Source: Distracted Driving
Posted:04/27/2021
According to the National Highway Traffic Safety Administration, "it takes about five seconds, on average, to read or send a text. Not a lot of time. But, in that span of time, with your eyes on your phone and not on the road, a vehicle traveling 55 miles per hour can travel the length of a football field. In that instant, over that distance, a life can be taken—maybe even yours."
---